Keeping this style of blog posts, this weekend was a trip to Austin, Texas. Like most Ingress oriented trips I take the earliest flight possible on Friday and the latest flight possible on Sunday. This ends the same, as I sit here typing in an airport beyond exhausted with an estimated arrival at home at 11pm. I still don't know how to write these posts, but I don't have my full brain power after an exhausting weekend.
When I landed on Friday, my first stop was to check in at the hotel. They allowed early check-in which gave me a nice break to recharge my devices after the flight. After that I went downtown to find a nice place to eat. I stumbled upon a place with "Surf n Turf" in the name.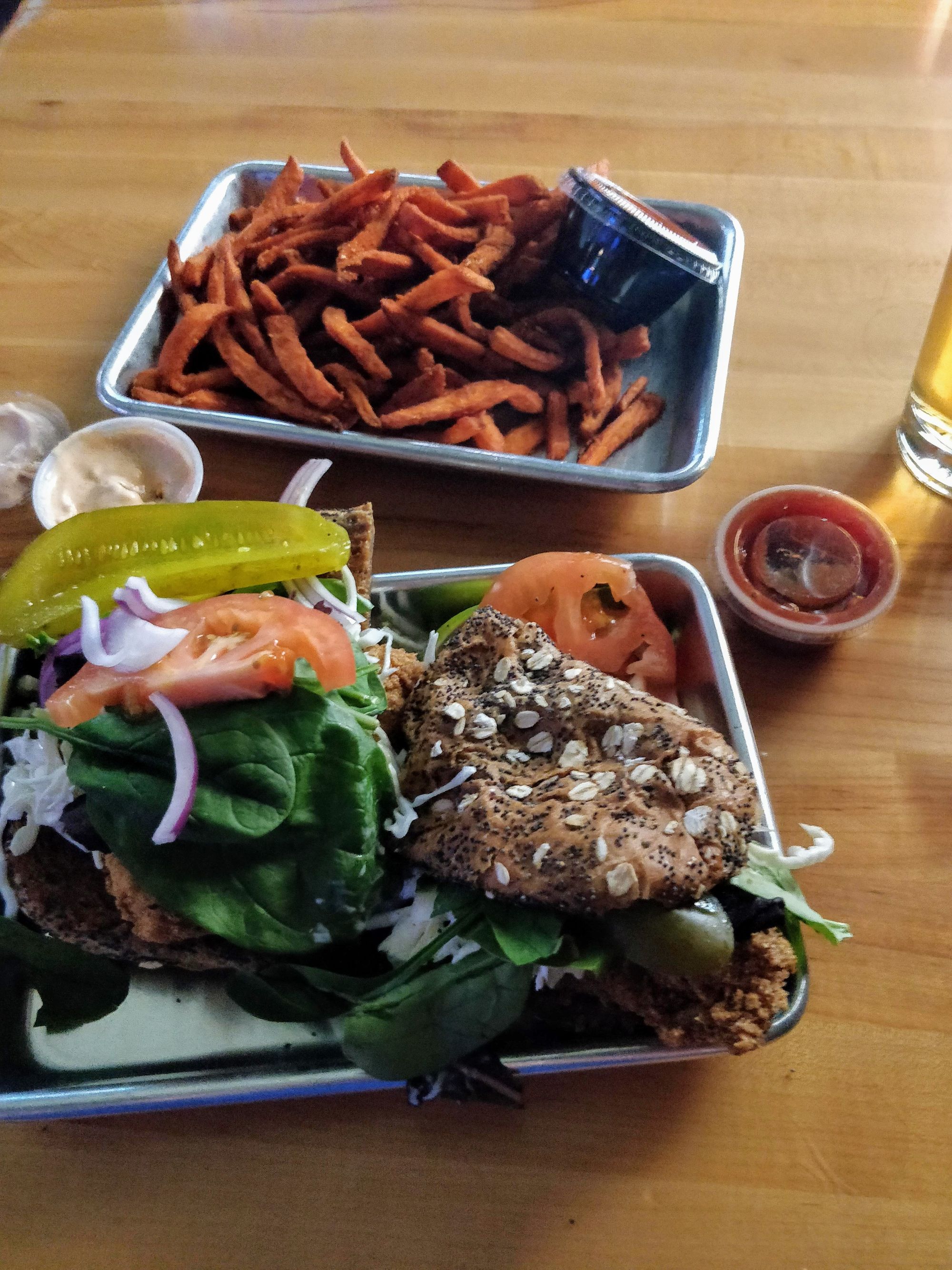 I guess I underestimated what "everything" meant on a Po' Boy. The sandwich was quite large and took some serious effort to eat without looking like a dog.
After that meal, my meeting point for the weekend's activities was open. I set my navigation to Republic Park and started walking. I showed up at a park that any regular Texan probably wondered what was going on.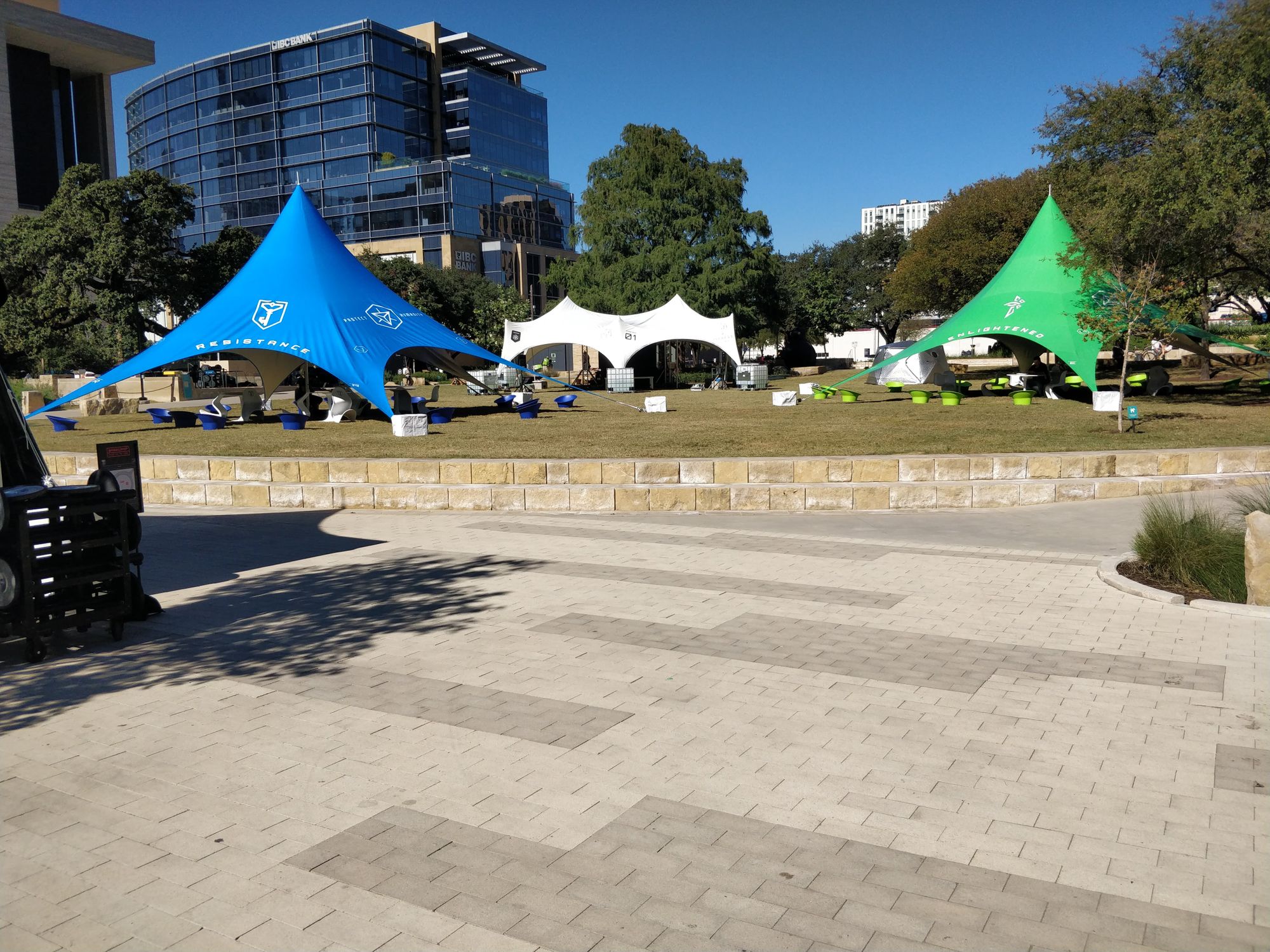 Throughout the weekend this park was full of people, events and staff members. The event structure of Ingress events has increased greatly since the days of a few people standing in a park.
Every Ingress trip brings me to a city, I might not have ever visited before. Austin was a first for me and it suffered the same problems like most urban cities. One way roads litter the street with homeless sprinkled around which makes late night walks a bit alarming.
Drinking into Saturday night led me on a 35 minute walk home around 11pm. The trail was dark, peaceful and slightly chilly as the night weather in Texas drops unlike Florida. What continually surprised me was the amount of bikes and scooters abandoned on the dirt trail. The premise of these devices (which are springing up in cities all over) is the ease of use. Scan a QR code from your device, pay $1 and depending on the time use - pay for it. When you are done, just leave the scooter or bike wherever you want. I don't know how the city approves this, because it leaves sidewalks, trails and more littered with things.
Sunday was a 40 degree raining day, which my Florida body can not handle anymore. I was shivering beyond belief as I stood outside for 8 hours. Even I sit here typing in the airport, my body still has not recovered from the cold shock it experienced.
My flight is boarding now, I see my line of passengers decreasing. It may be time for me to end this post and catch my flight back to the warmth of Florida.