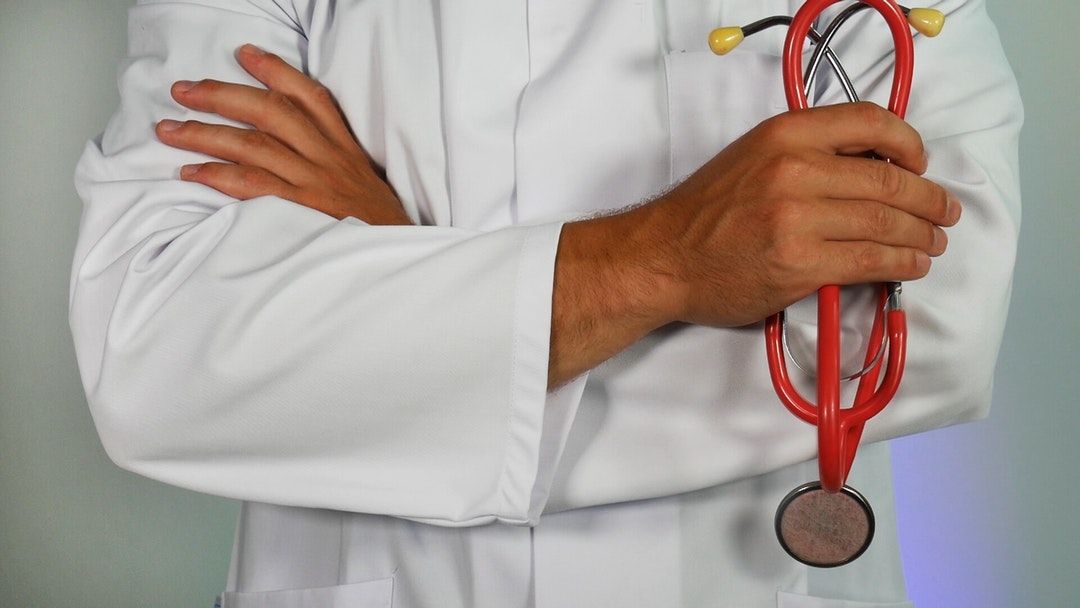 If you are an avid reader of my weekly blogs, this post is probably just another discussion of the medical industry. I first blogged about the injury, then the months of working through system to arrive at the hospital where I completed my pre-op. Now I'm writing about the journey to the surgery, with the caveat that I haven't had the operation at the time I'm writing this.
I've set this post to go live at 7:30pm eastern on Sunday April 7th, 2019. I might tweak some things in this article post-surgery, but in case the worse happens - this post will go live with or without me.
The Follow up Neurosurgeon
Months passed and I finally got a follow-up appointment with one of the best rated neurosurgeons in the Tampa area. My back pain was still with me and at this point, it had been 6-7 months since the accident.
Most people improve in 6 weeks and return to normal activity. If symptoms continue, surgery may be recommended.
Mayfield Brain & Spain
Something wasn't right and my back should have healed itself, so the neurosurgeon sent me to another MRI. As my previous one was too old to base a surgery on. Like my previous post, I animated the section of my MRI that looked the most abnormal.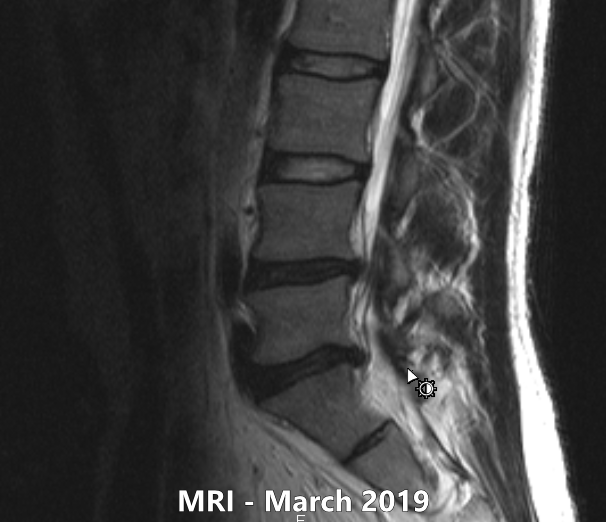 This time instead of waiting another few months for an appointment, I was given 4 business days to get an MRI and make it to my new appointment with that MRI and just that I did.
Thankfully my new appointment after my 2nd MRI did not require a copay, because all these appointments, physical training, doctors, etc had been adding up. I had almost reached my deductible until it clicked into 2019 :/
The 2nd MRI Consultation
After doing the usual nurse questionnaire, I met with my neurosurgeon for the 3rd time with my 2nd MRI. Almost immediately the discussion moved to surgery as a younger adult back herniation should have resolved itself and I agreed. It is beyond annoying for 6-7 months unable to bend over, hold foot down on brake pedal while driving and a slew of other things.
I never realized how often I bent my back until I suffered doing basic tasks:
Bending over to mail box
Resting my body on a railing
Emptying dishwasher
Doing laundry
Cleaning
So I sat with the doctor and he walked me through the surgery itself. Answering all my questions and let me go, telling me to await a phone call for the surgery date.
The Call
The next day I received a call, the date was set - April 5. So onward to the preop I went, then I counted down the days till now. Where I sit back at the hospital awaiting to drop my belongings (phone) and finally get a healed back.
The recovery might suck, but the end result is worth it. I'll be sure to take care of my back going forward. You don't realize how important it is until you lose the flexibility of it.