Travel Blog: Adventure of the Seas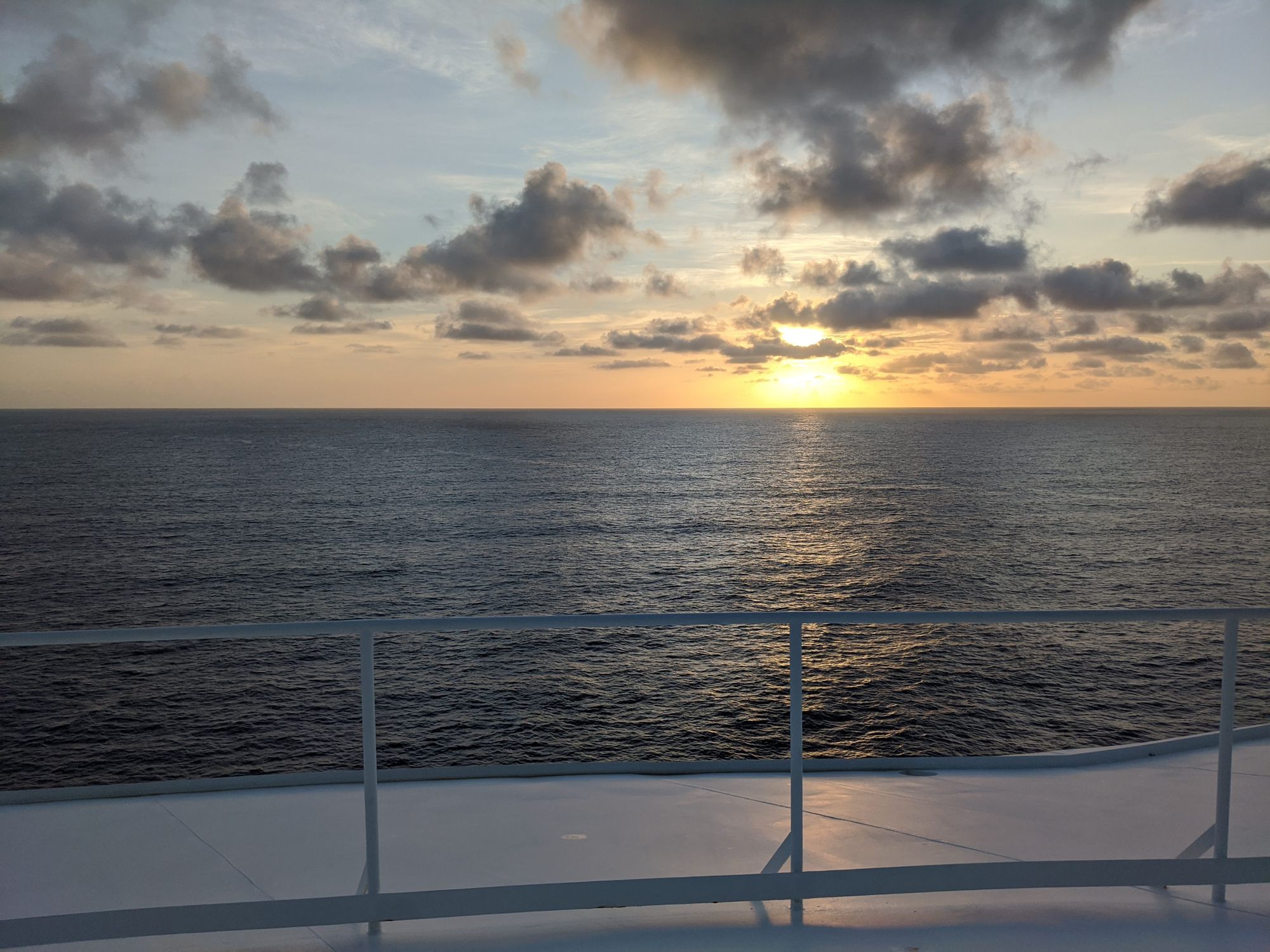 For the past week I spent my time on the Royal Caribbean - Adventure of the Seas ship. It was recently refurbished in 2018 so while one of the older ships, it had a few newer enhancements.
I went on this cruise alone, but with a group of similar nerds (137 of us). We went from Fort Lauderdale to Grand Cayman into Costa Maya and finally Cozumel. This blog is the journey.
---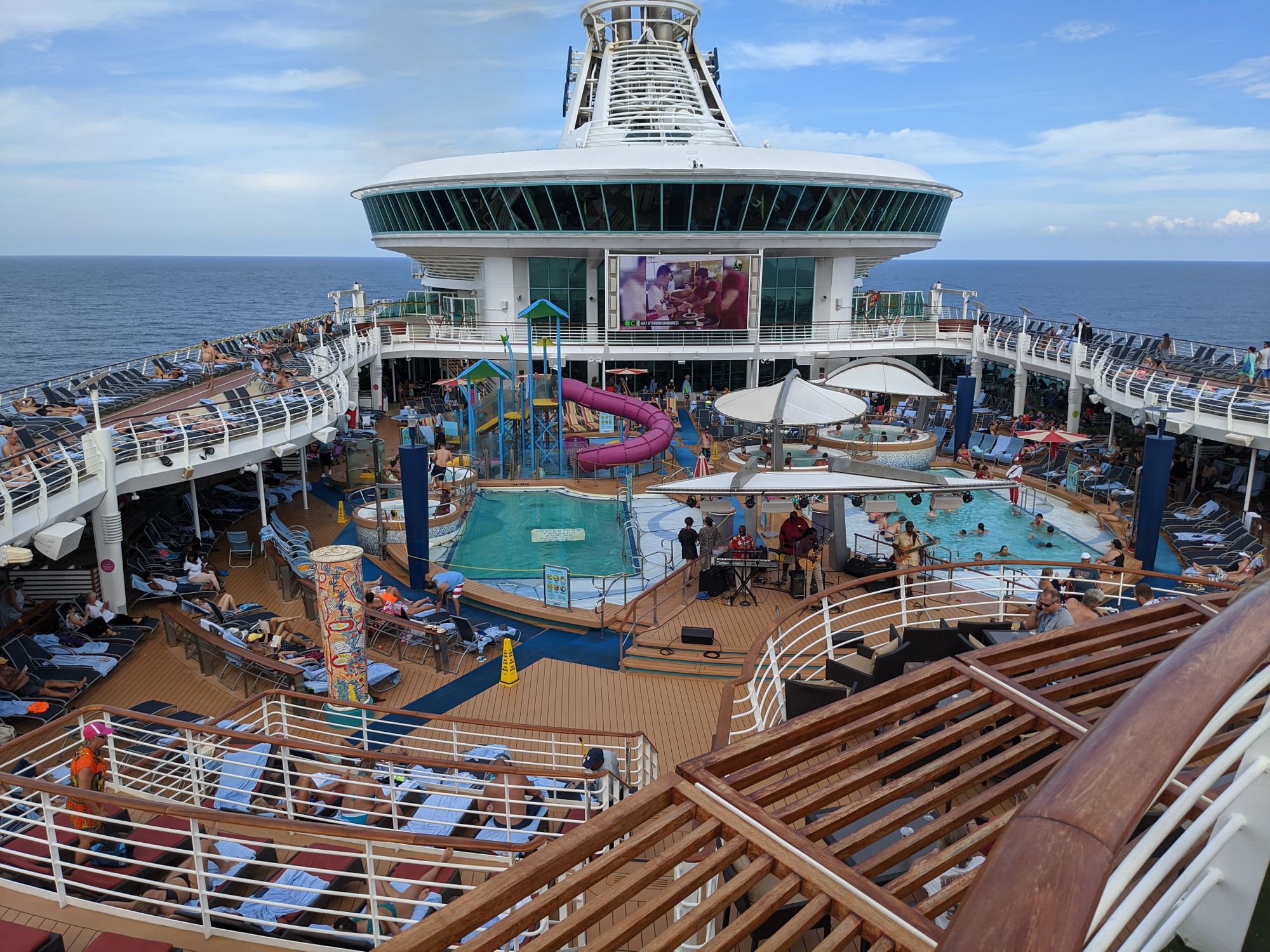 The atmosphere after learning the layout of a ship is a perfect break from reality. No matter the time of day you can enjoy a variety of food or drinks. Buying the deluxe drink package was quite possibility the best upgrade I purchased. With drinks ranging from $8 -> $14 a cocktail, my flat fee of $44 a day gave me enough drinks daily to come out positive.
Technology has continued to evolve with the Royal application providing nearly real-time updates of all folio related items. The only downside I saw that towels rented have no indicator of returned even when bringing the towel back to a return location. My guess is a rushed return process where maybe my ID wasn't scanned or a system issue. This led to $25 charges showing up that I just needed to clear with guest services to clear. This would be a pretty cool enhancement for the application to show you how many towels you currently have checked out.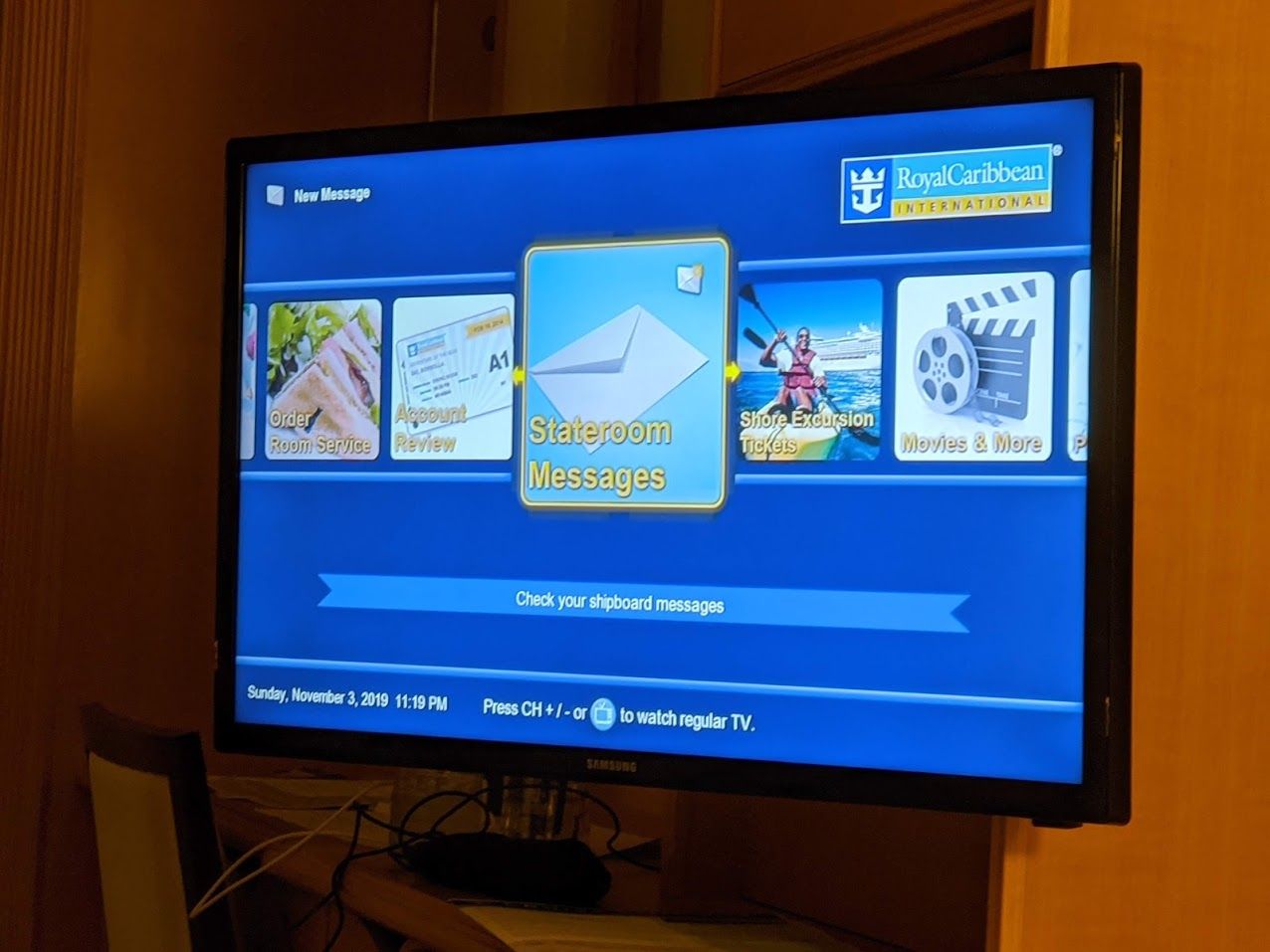 The iTV system design looked pretty dated with today's standards and took a bit to respond to any button click. The TV channels took many seconds to switch and some channels just responded with a cryptic "HDMI not connected" warning.
Along the lines with iTV, the application on-boarding for Internet was a bit clumsy or perhaps I just over-engineered it. My packet with my ID card said "Stateroom 281" and "Deck 10". However, on Deck 10 there was no stateroom by 281. I finally found my room of 1281 and that was after trying 1281, 1381, etc.
So that confused the hell out of me for some reason.
---
Our first port was Grand Cayman, which had the advantage of English but was also a port that required tender which makes the process a bit more stressful due to waiting on boats and tendering back n forth.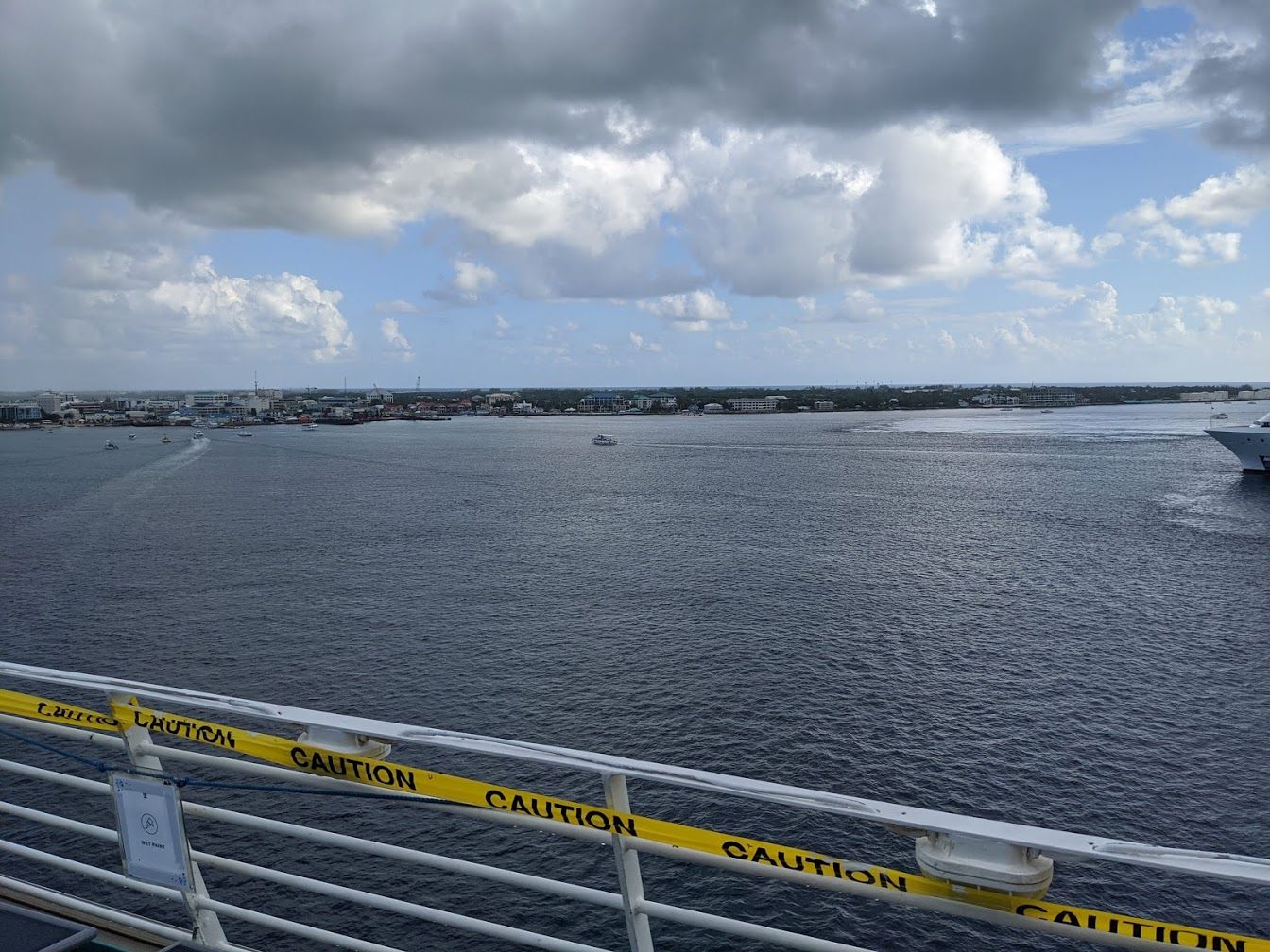 The island was very excursion driven with vans offering to take tourists to many parts of the island. Compared to the other ports, much less aggressive in the convincing. My plans however, was with a local who took us off the beaten path to a more local area. We ordered mudslides and seeing the local currency was pretty cool.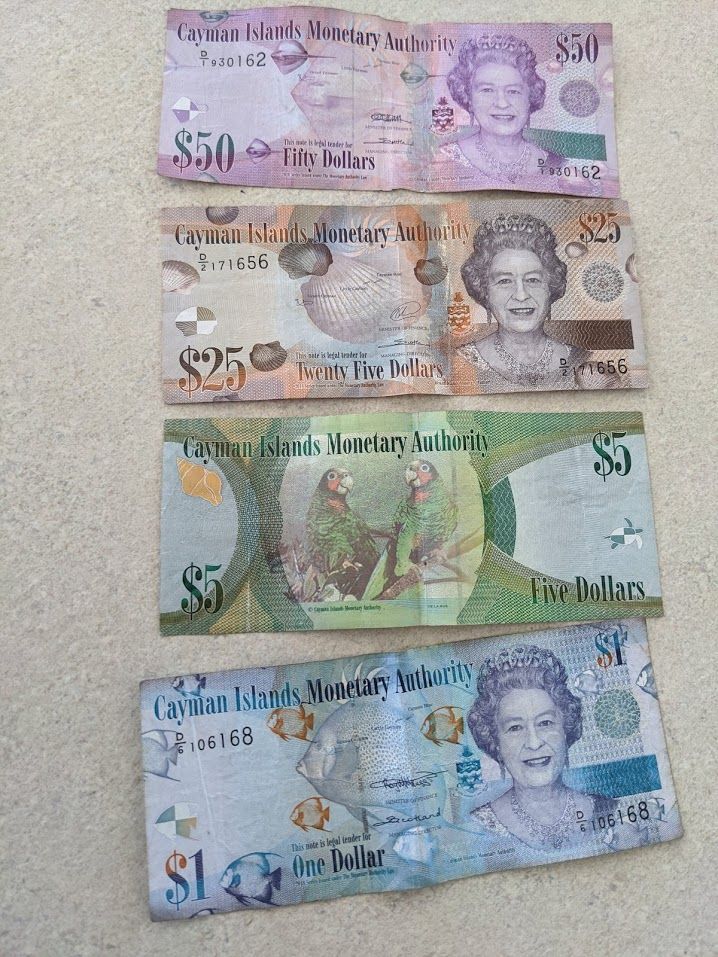 It strangely felt similar to resort style Florida with poorer roads, but otherwise was a great port to stop at.
---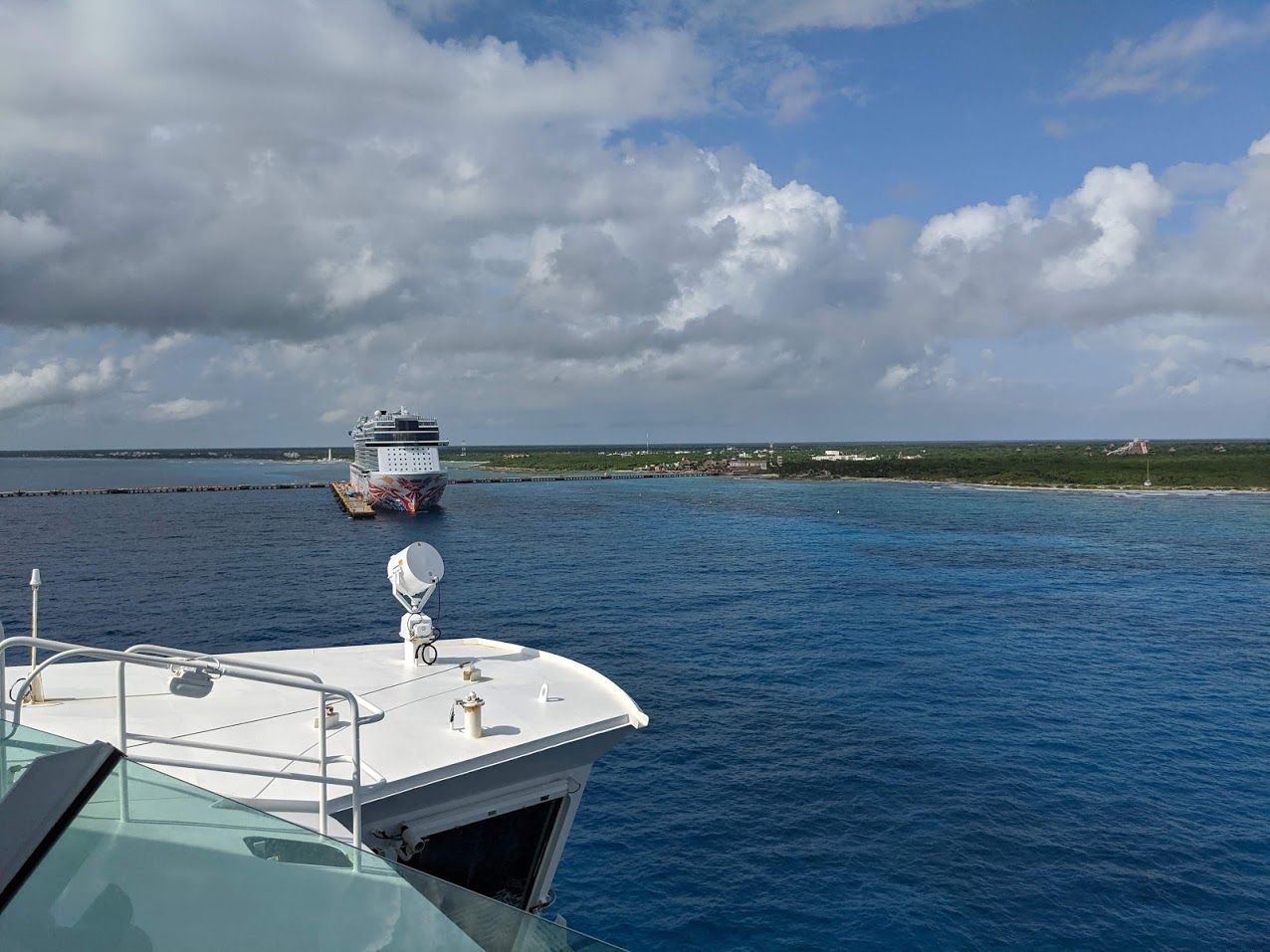 The next morning we arrived in Costa Maya, Mexico which thankfully allowed docking which made the process much easier of getting on and off the boat. The port was designed in a such a way that you had to cross and even go through many stores before getting out of the port. This became very annoying as every shop keeper had to bother you into persuading you to buy something.
Outside of Costa Maya was nothing interesting - the port was built for tourism for ships and it didn't look like there was many places to go in walking distance. I drank a ton in the port, somehow was allowed to board the boat again in nothing but running shorts as my shirt and shoes were packed in my bag.
---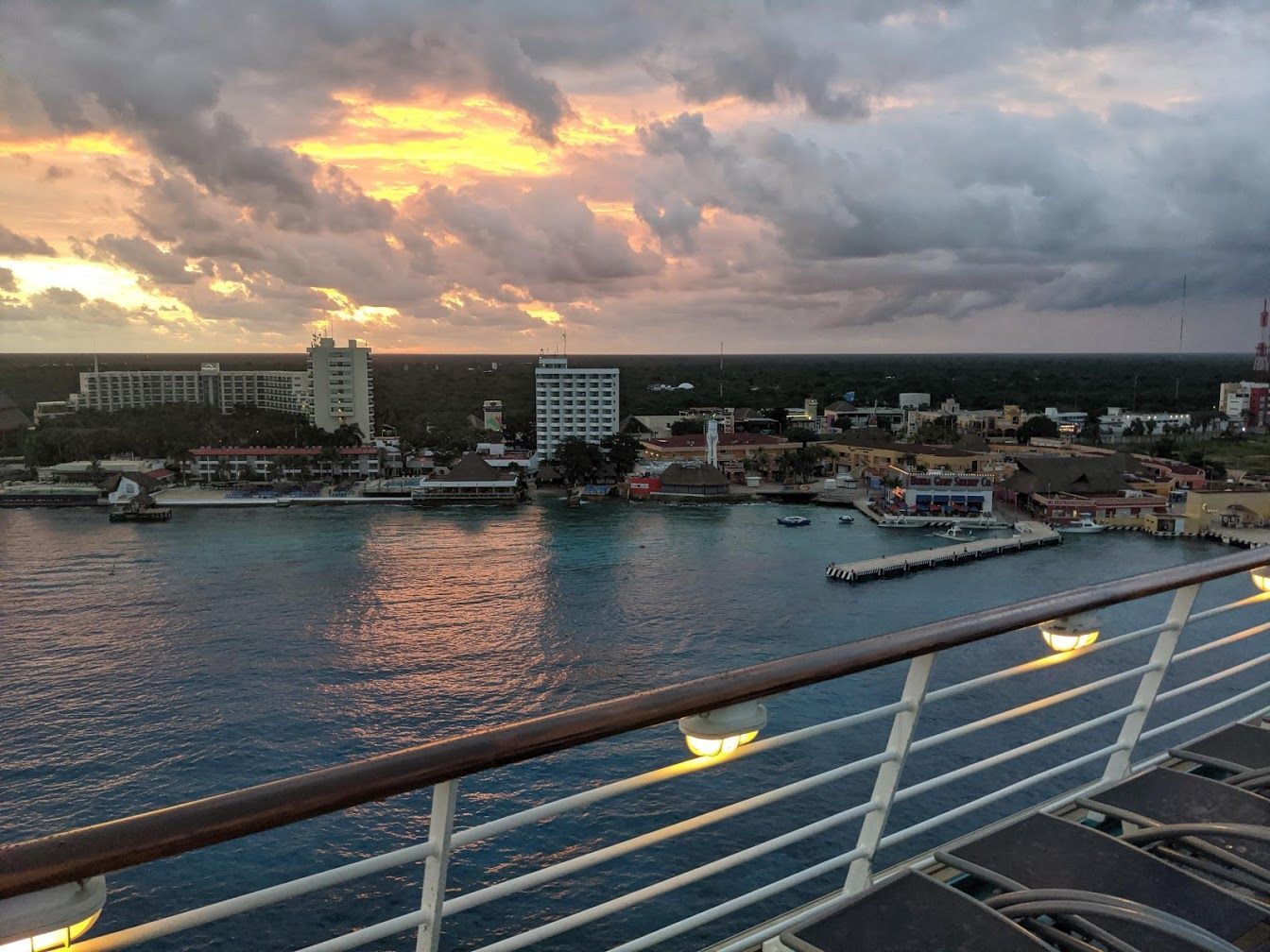 Finally our last port and 3 days in a row of visiting cities was Cozumel, Mexico. This was a port driven from tourism and it showed. From the instant I got off the boat till every shop I was forced to pass. I think I was offered no less than 100 times about...
Free tequila tasting
Renting jeeps
Van/Taxi for traveling to an excursion
As walking from myself in the early morning changed to walking with some friends the conversations changed...
Buy a wonderful diamond for your lady
Buy some amazing shirts to remember the port with friends
Buy some cheap knock-off fancy attire for the ladies
It was a port of shopping and then when we got outside the port. Things changed even more. Every single restaurant had a few people outside walking with you, showing you their menu, trying to convince you to eat at their place.  On top of this walking on the sidewalk resulted in plenty of taxi's pulling up, honking and asking if you needed a ride.
It must have been the obvious tourist like appearance I had that just attracted everyone to me. All in all, a solid 5-6 hours exploring a city is plenty of time because otherwise it just turns into an expensive day in another city.
---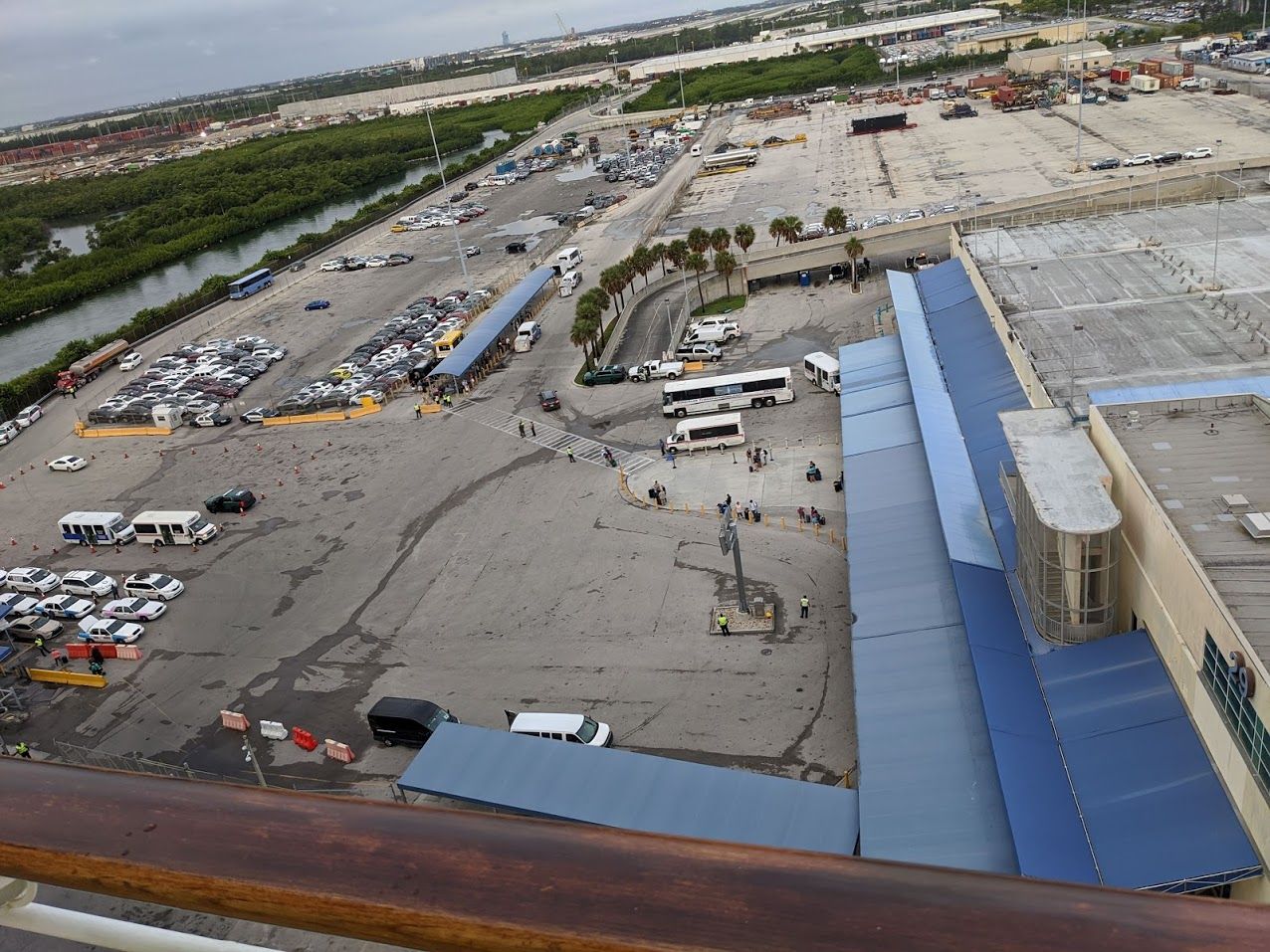 The last day of a cruise is hardly a day. You get breakfast, but otherwise people begin leaving at 6:30am. The day is over and you begin walking with hundreds all struggling to find their bags and begin the transportation out of there. With 6 ships in port, and Fort Lauderdale holding 29 terminals it was absolutely insane the amount of traffic and people at the port. Since a few hours later all those leaving will be turning to those arriving.
I'm back at home now writing this post and just debating in my head vacation in itself. The travel, the email backlogs from both hobby and work. The insane amount of communication and news that happen in 1 week. Is vacation worth the amount of time it takes to kick back into reality after blowing it off? Probably so, because after awhile everyone needs a little reset.
The only other cruise I remember I was constantly feeling sea sick and I'm happy this time that I did not feel sick at all. I might cruise again in the future, but I need reality to step back in for awhile until I'm ready for an escape.