Delivery Only - Uber Eats
I've been working remote for now a year and counting due to the global pandemic and one thing that has increased is my amount of orders to delivery services like Uber Eats.
I've been noticing something lately that has required a blog post which is the idea of these virtual "delivery-only" restaurants. Uber Eats has an entire page dedicated to this idea which gives some solid good reasons for attempting to try additional restaurant concepts from the same brick and mortar existing store.
Though, I want to talk about the experience good and bad from my perspective. I hinted at this story before in another blog, but this has happened a few times so I want to bring it up again.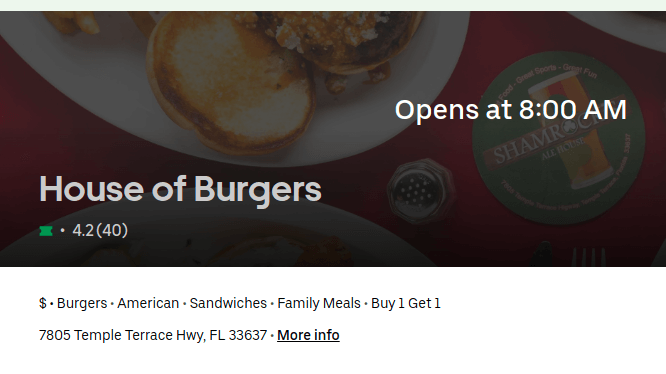 I'm browsing Uber Eats and I see a new place called "House of Burgers" and what I noticed is the address is eerily close to an area I drive by quite frequently. So strange that I didn't remember seeing such a place. So I pop open Google Maps for that address to see whats up.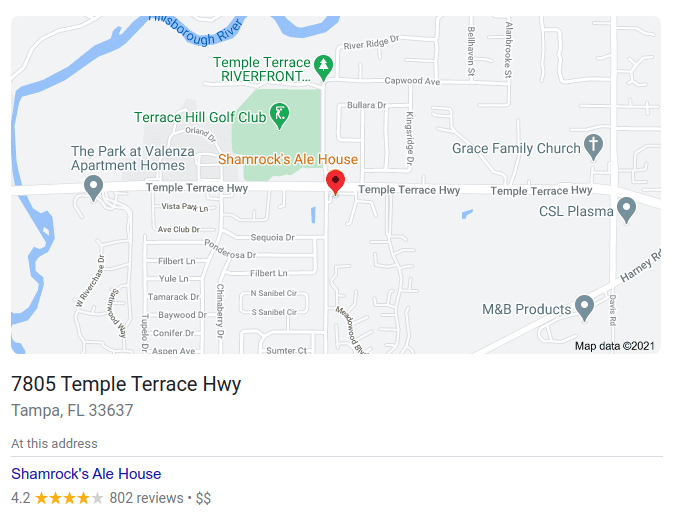 This matches my memory of what I recognize at this location. Just a regular ole Irish Pub feeling sports bar - not my favorite place by any means. Though, if I wanted to watch a match with some beer and unhealthy food I could be tempted to drop by.
Though ordering this food for delivery is not really a preferred solution. As I look at the menu of House of Burgers I noticed that it matched pretty much 1-1 with the specials at Shamrock's Ale House.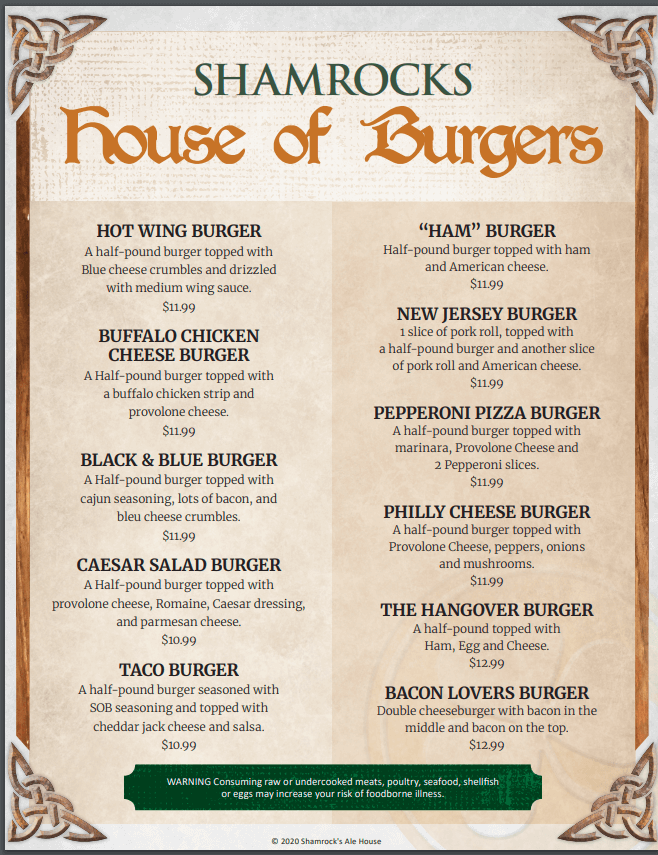 So from my perspective it looks like this is a venture for additional types of burgers, but still sell a large subset of what the brick and mortar place sells as well. It looks like based on metadata that menu was generated in May of 2020 so I can't blame them - it was a rough time for many and continues to be.
For my tiny pessimistic approach though, I see a new place and have to research who is fulfilling it because I don't really want to order a burger for delivery from this place regardless which marketing name is fulfilling the order.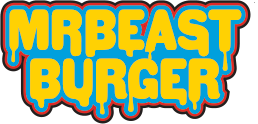 So I stopped paying attention as much until I heard about this Mr Beast Burger which was unique in the sense that I couldn't find a common brick and mortar behind the 300 locations launched in the United States.
So some very popular YouTuber (MrBeast) paired with enough places (or higher management company) to launch this digital experiment worldwide. Is this company providing the food to all locations? Is each location using what it has? Will a MrBeast burger in California look the same (ingredient wise) as one in Florida?
I have no idea to the answers of these questions, but it was interesting to think about when I really started researching. This is a big new phase in restaurant brands so I started finding all the new iterations of them from known national locations.
| Brick/Mortar | Delivery-Only |
| --- | --- |
| Applebee's | Cosmic Wings |
| Denny's | The Burger Den |
| Denny's | The Meltdown |
| Chuck E. Cheese | Pasqually's Pizza & Wings |
| Chili's | It's Just Wings |
| TGI Fridays | Conviction Chicken |
| Carrabba's | Tender Shack |
So for the sake of this post to evolve from just research. I looked at the list above and went down Uber Eats until I saw one. For me - the first one I saw was Cosmic Wings fulfilled via Applebee's.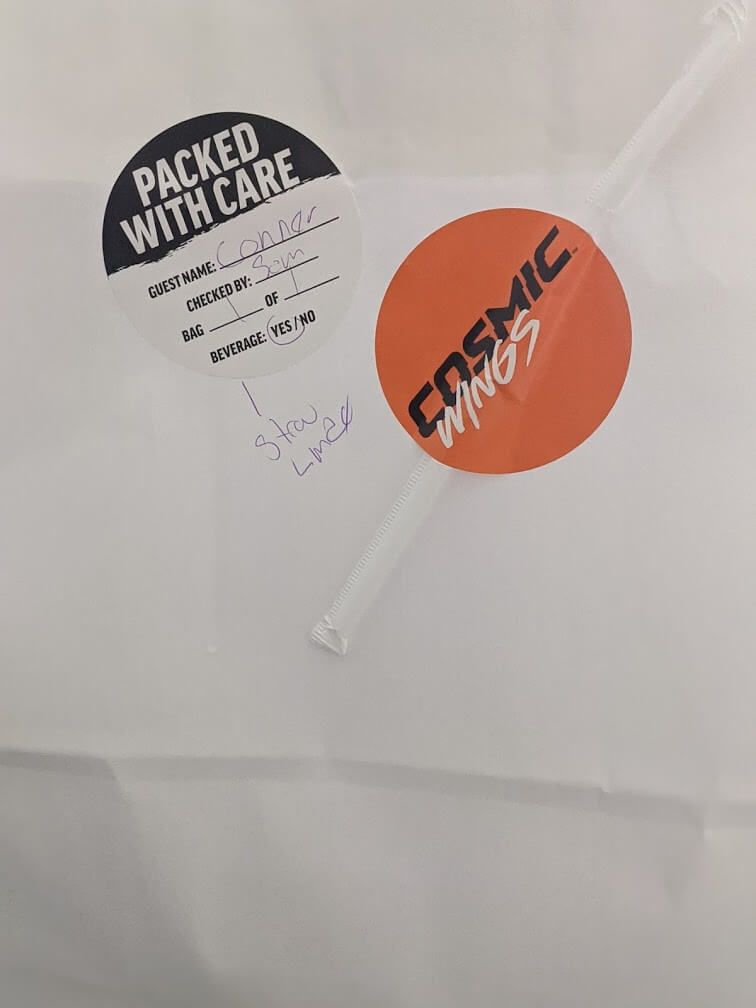 So I ordered some wings with a strawberry lemonade so I could mix in some alcohol for this journey. This food, without any doubt, had nothing special about it - it was the quality and packing and expectation I would personally expect from Applebee's which wasn't great.
Was it fulfilled by the same crew that is working the orders for Applebees? My research needed to be perfect despite my body hating me. So I ordered wings again the next day - this time from Applebee's itself, not Cosmic Wings. My research was complete - I could have probably just predicted this, but it was the same quality, packing and more. The only difference was the sticker on my bag.
Thankfully today - the world is a bit easier to run to the grocery store. My moving is complete and I can rely on my own cooking vs the world of delivery-only restaurants. I applaud these places for adapting to the changing world embracing technology and social media to re-market themselves, but at times I feel like its done solely to leave the stigma with their brick & mortar name and that part I'm not a fan of.
Since imagine all the mom and pop shops that ran to Uber Eats for delivery now not only have to compete with the large chains, but as well as the chains spamming their same restaurant (sometimes same menu) under a different brand name. That definitely does not sit right with me.
Who knows what delivery-only places will arrive in a few month's time.