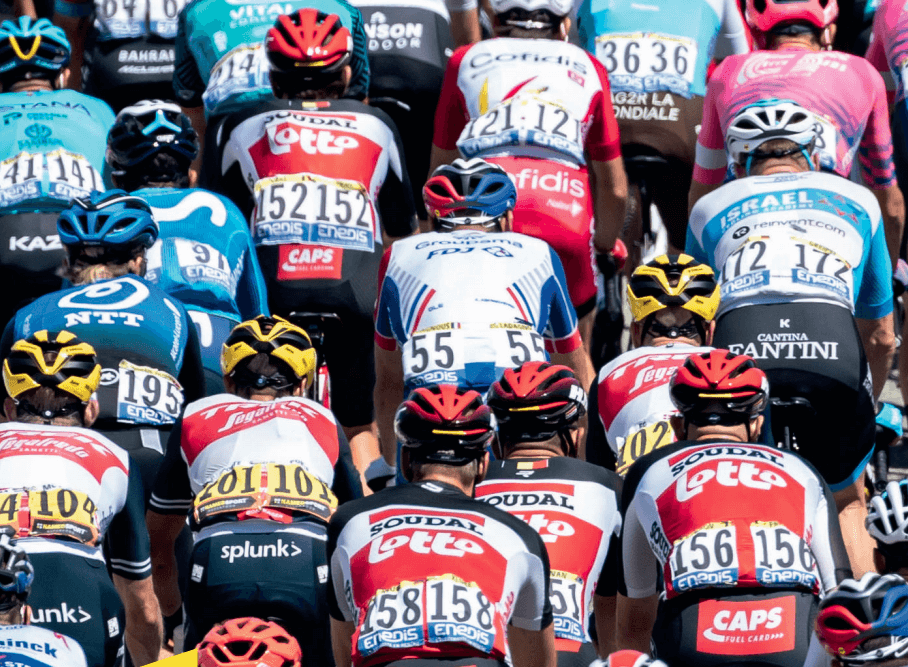 A couple days ago on June 26 the Tour kicked off. Nearly a month long race ending on July 18. There will be 21 days of activities with 2 rest days, 2 time trial days and every other day is a grueling multiple hour bike ride between cities.
We can peek the route and see the longest day is Day 7 (July 2) which just occurred which took the riders from Veirzon to Le Creusot over 249.1km. For those in the states, that is roughly 155 miles. If you tried to bike 155 miles and were an average biker - you could probably go 17mph for the distance on flat surfaces. If you do the simple math there you are looking at a 9 hour journey. The professionals in this race though on flat surfaces are averaging a ~28mph pace.
These riders in the Tour though, don't just do 1 race. They do 21 days straight (with 2 rest days). The pure endurance and training to complete such a task blows my mind. Try biking for 10 miles - my guess it will take around an hour to do and your legs will be hurting. This post isn't about a random individual journey biking, but the riders of the Tour de France.
---
So I wanted to see how much random co-workers and friends knew about the Tour. Asking them about it - I got the following summarized responses:
I saw the crash video, that lady is dumb
Is that the thing that Lance Armstrong did drugs on?
No what is that
Maybe others regional area and age group will have different results, but it appears that the Tour de France is not that important to the folks I encounter day to day. I can't say I'm addicted to it spending every waking moment watching the long broadcasts, but I'm at least watching the recap daily videos and following the leaders and watching it live on the weekends.
So I want to take a bit to recap some names of the sport and some major events of the sport.
---
Lance Armstrong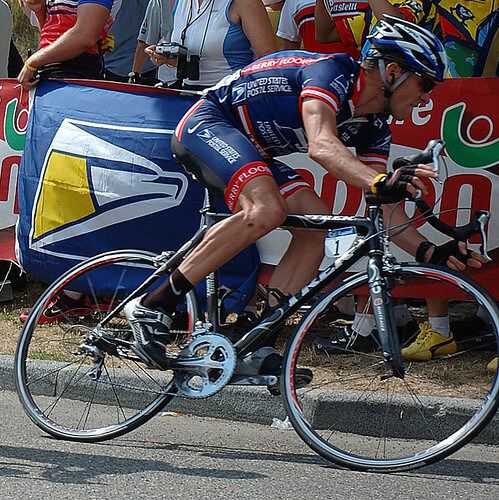 We can't talk about the Tour without Lance. The story arc amazing from falling from cancer to becoming a top tier competitor in the world's greatest race. Winning year after year until it all came crashing down with truthful allegations of doping.
With so many leaders in that era also falling to doping - its tough to tell who was a legit winner and who was not. Someone who finished in 105th place may have not doped - no one can tell until the testing procedures are so up to date and can occur in real time to detect all.
Floyd Landis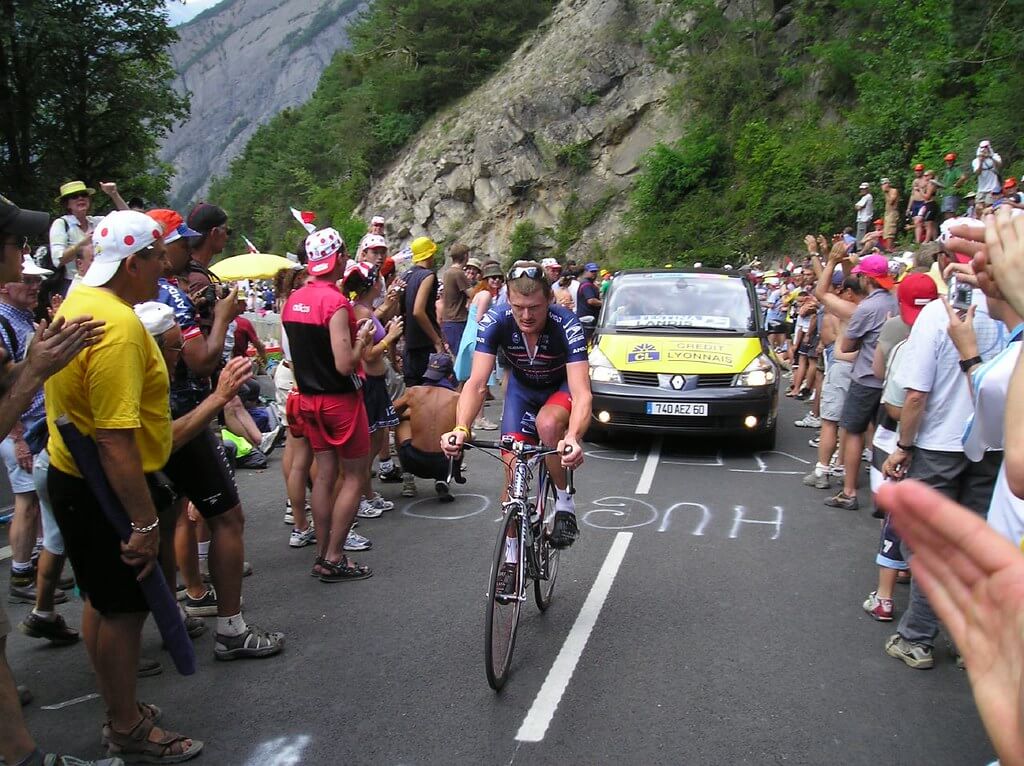 After Lance won 7 Tour's, he decided to take a break so the American public needed a new American to follow and that was Floyd Landis. After a rough stage 16 - it appeared all was over for Landis falling so far behind, but something happened in Stage 17 that seemed impossible. Landis took off with 120km to go and proceeded to win the stage putting serious time on all others.
After winning the Tour after a great time trial, something was off. Riders don't normally have a horrendous stage and turn around 5000% percent to win the next. Sure enough, a few days later after the Tour had ended. Doping was confirmed and Landis was stripped of the win.
George Hincapie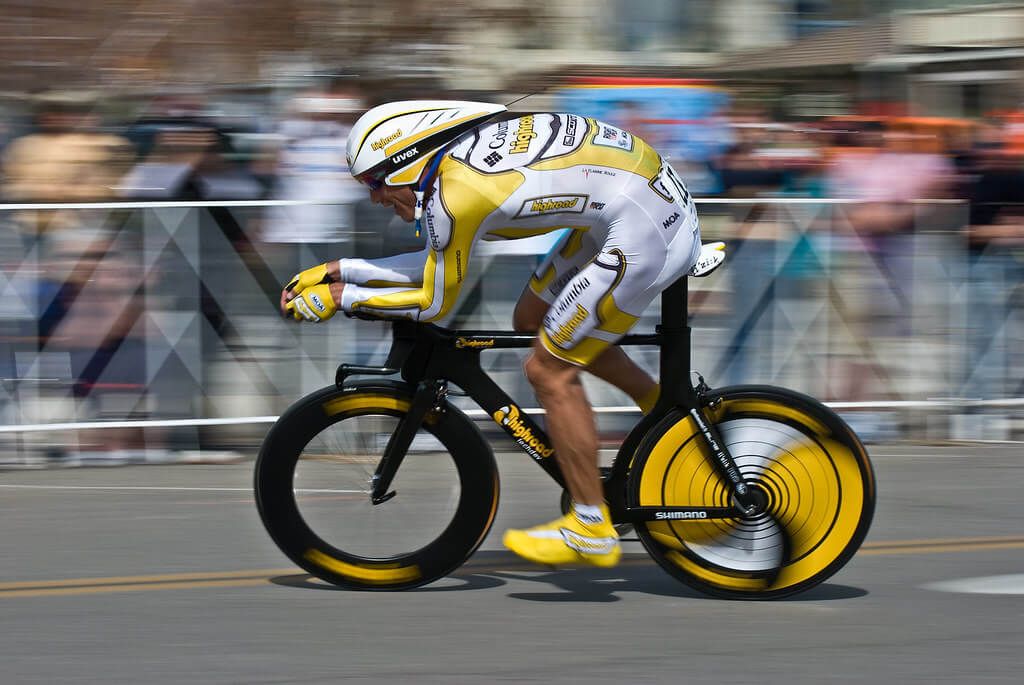 Hincapie was probably the most trusted and powerful teammate next to Lance. For each and every year Lance won a Tour, Hincapie was there on his side helping obtain the victory. When rumors were flying about doping, Hincapie's website was one of the first to update with an admission of using banned substances. My guess is with the looming release of charges and victories being stripped - Hincapie wanted to come clean.
Alberto Contador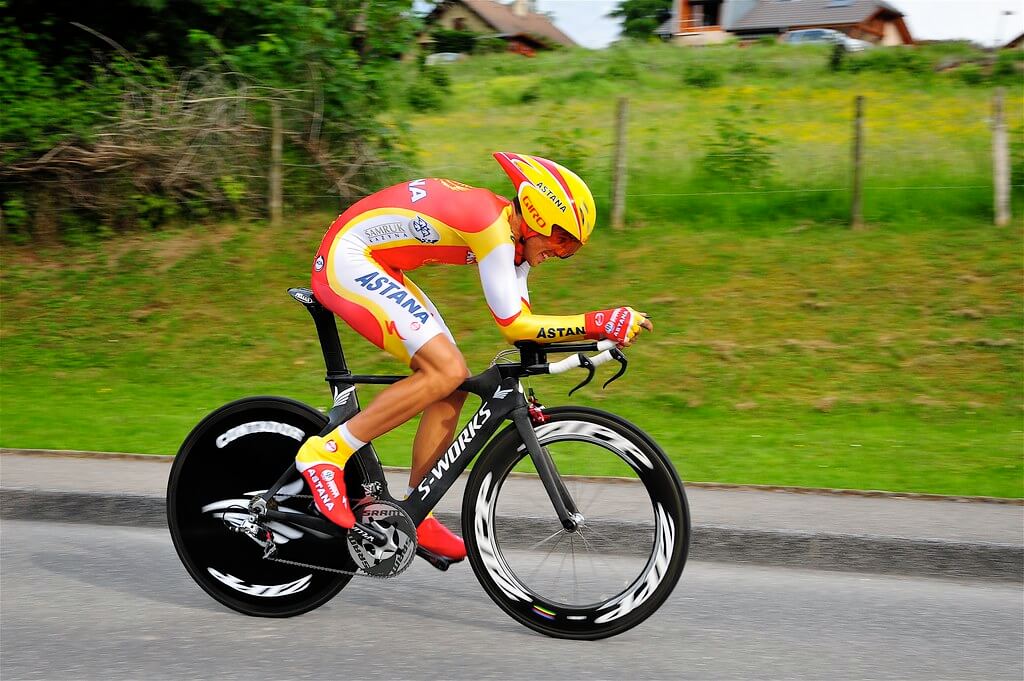 Some of the most exciting rivalries to watch was between Lance and Alberto on the same team. The 2009 tour had both on team Astana, which lead to an interesting back n forth as both were contending for first place. This race was the return of the king (Lance) as well as huge competition between the Schleck brothers as well as Wiggins.
However, no one talks about Contador much about the wins until what happened in 2010 when another victory was claimed, but stripped away due to doping. Hurting credibility of previous victories.
Chris Froome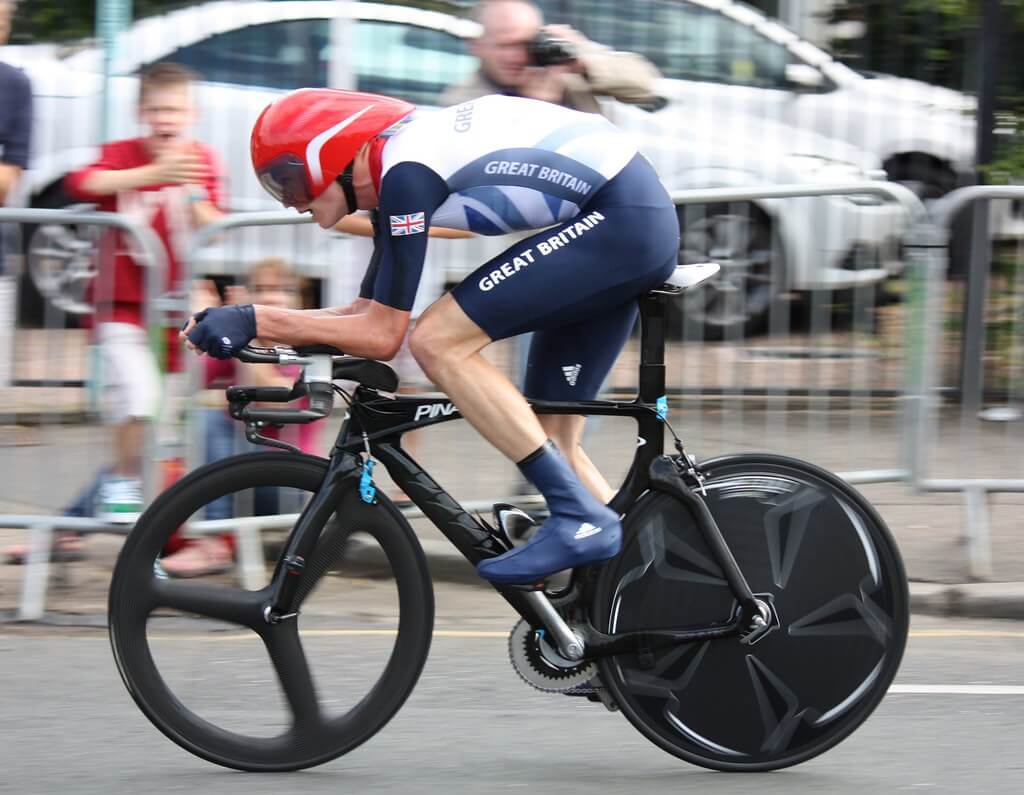 After the era of previous riders - it was time for Froome to assert dominance and bring home some victories. He was the partner to Wiggins and helped him win the 2012 Tour, but then afterwards he brought home the 2013, 2015, 2016 and 2017 Tours. The success was beginning to rival the then annulled Armstrong.
However, a blip came up on his radar when he was accused of abusing the allowed dosage of asthma medication. It took roughly a year, but since Froome actually had asthma and was prescribed the medication the International Cycling Union closed the investigation.
His success at winning the Tour de France did not continue though with the 2018 Tour instead going to Geriant Thomas by under 2 minutes and 30 seconds. The 2019 Tour would have had some great competition, but Froome had a dangerous crash weeks prior when he crashed into a wall at 54km/h breaking his femur, elbow and ribs.
Bradley Wiggins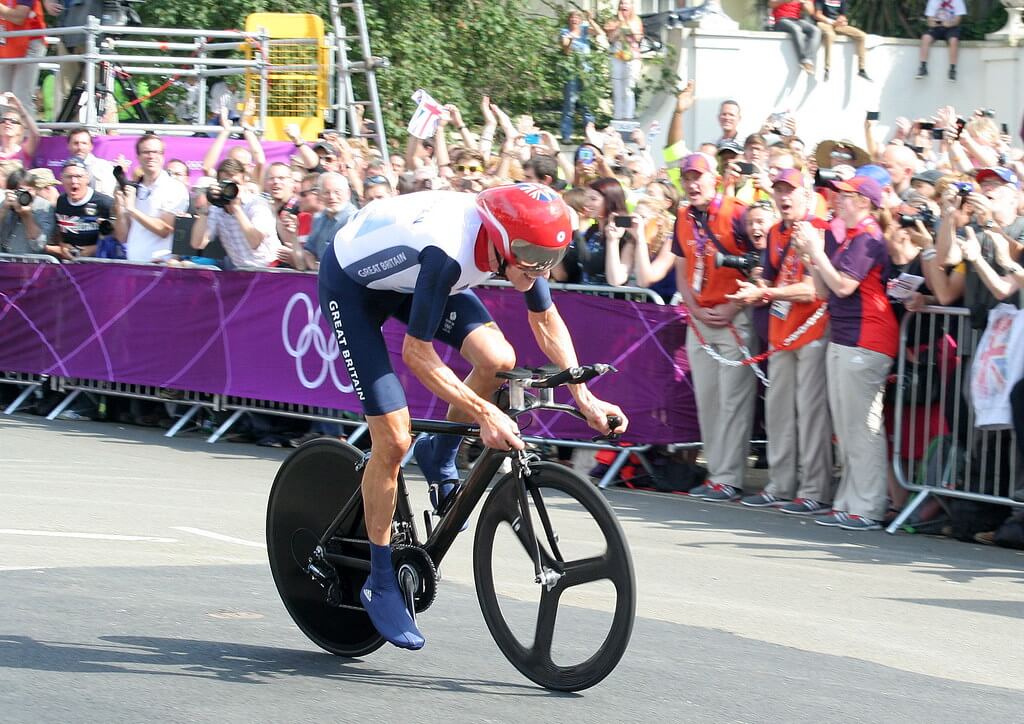 Before the reign of Chrome Froome had begun, there was another United Kingdom rider to contend with. It was Bradley Wiggins who took home the 2012 Tour de France. His time trials was pretty insane and he was an excellent rider to watch. Like most in this sport - looming news about doping came to be when it was being discussed whether the use of substances that were normally banned being used under the clause of TUE (Therapeutic Use Exception).
It took a few years, but the finalized report mentioned the use of the substances were not to treat any medical need, but to improve Wiggins and others for the upcoming Tour. It seems rules weren't broken, but Wiggins and others seemed to exploit loopholes in the rules and didn't seem exactly ethical.
Peter Sagan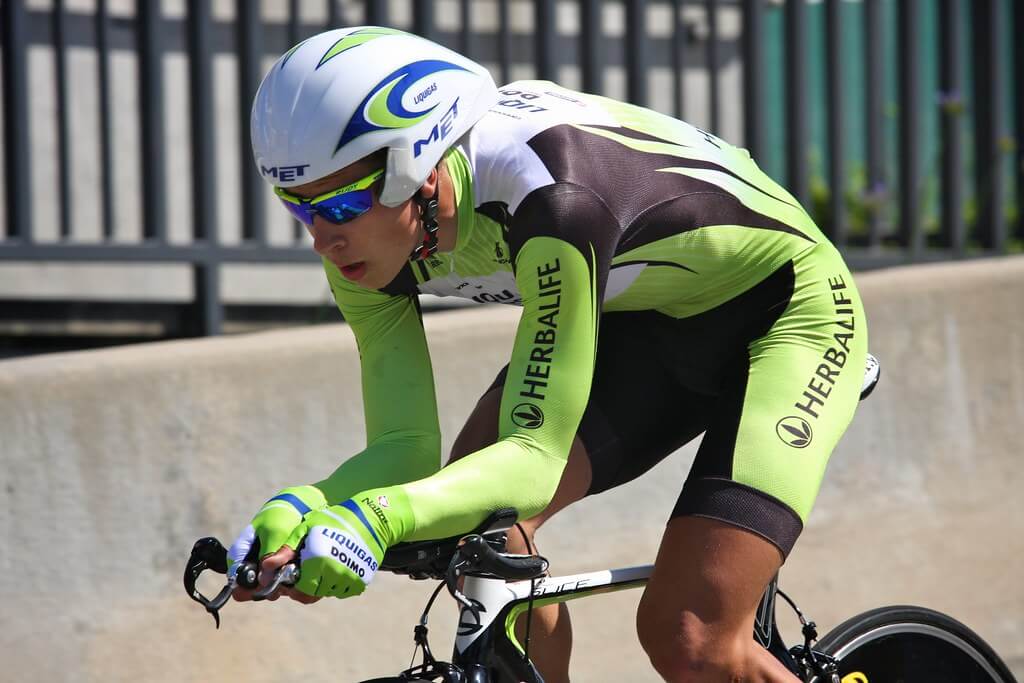 Finally, I want to talk about Peter Sagan who competes heavily in the sprinting category (green jersey) in each tour. This has been dominated by Sagan in the previous decade with other victories going to names like Mark Cavendish.
Of course 2020 hit and the cycling of everyone took a turn. Expected races and winners changed so now we are entering and competing in the 2021 Tour and Sagan is back. Hasn't placed so well yet holding 9th place in the points classification, but this race isn't even halfway done so time will tell.
---
With that, a deep dive into some major folks and people that I remember. One thing that interests me is someone decided to graph the average speed of winners of all Tours over time.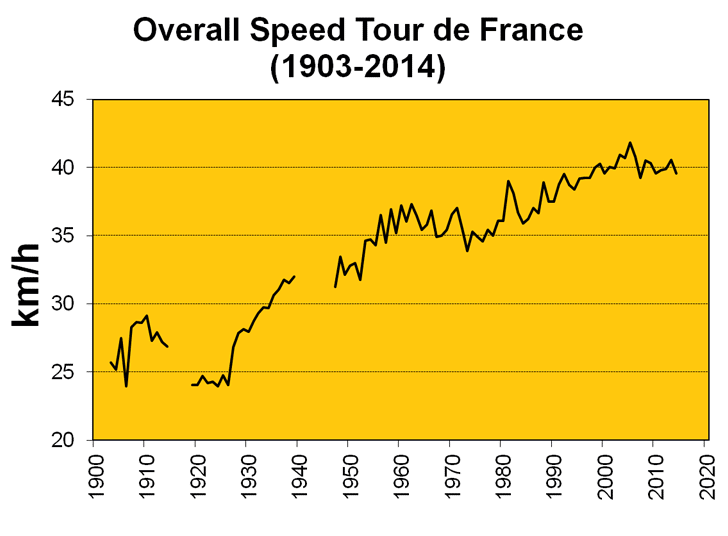 This is such an interesting graph to me for the ebb and flow of speed increase except after the era of doping. It was so bad that even the tournament organizers decided to not reallocate all 7 wins from Lance.
The races now appear to start and end without the leaders being caught from doping. Though a part of me wonders how any human body can go through 21 days of grueling rides - maybe that is what separates us from them.