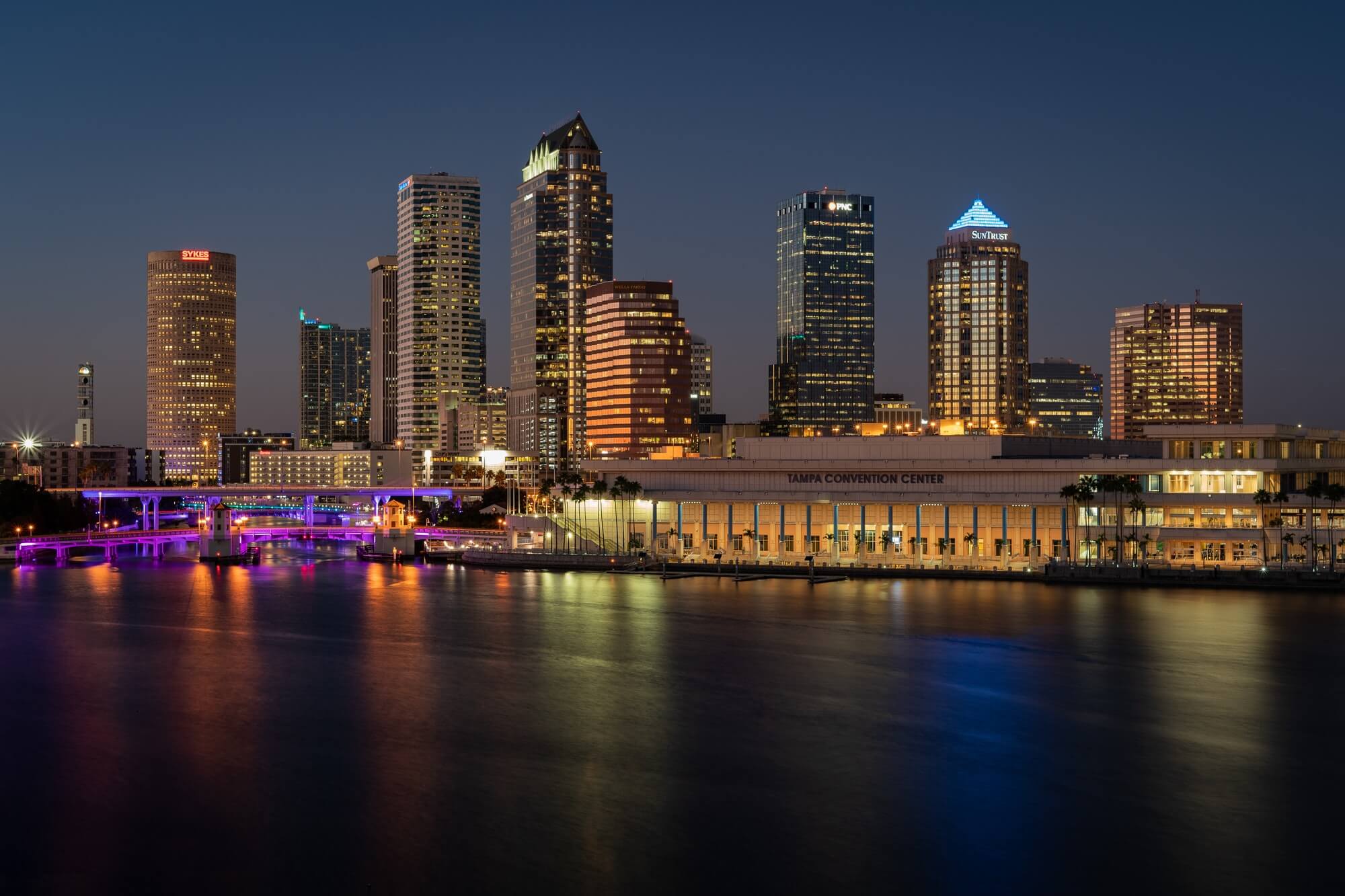 The most travel in a short amount of time, but instead of flying to Kansas City or driving to Key West. I stayed right where I live when instead a few other friends flew down for the 3 day weekend.
The airport on a regular Friday morning to pick up the friends was a bit more packed than I remember during this long running pandemic. It looked like a regular pre-pandemic day just with masks everywhere. One flight was slightly delayed, but short term parking for under an hour is free. So I could pick up both friends and leave without paying a dime in parking at the garage.
We left straight for a staple in the Tampa area - the Colombia Cafe, but not the original brick and mortar location. Instead, we went towards the location on the water in an outdoor setting.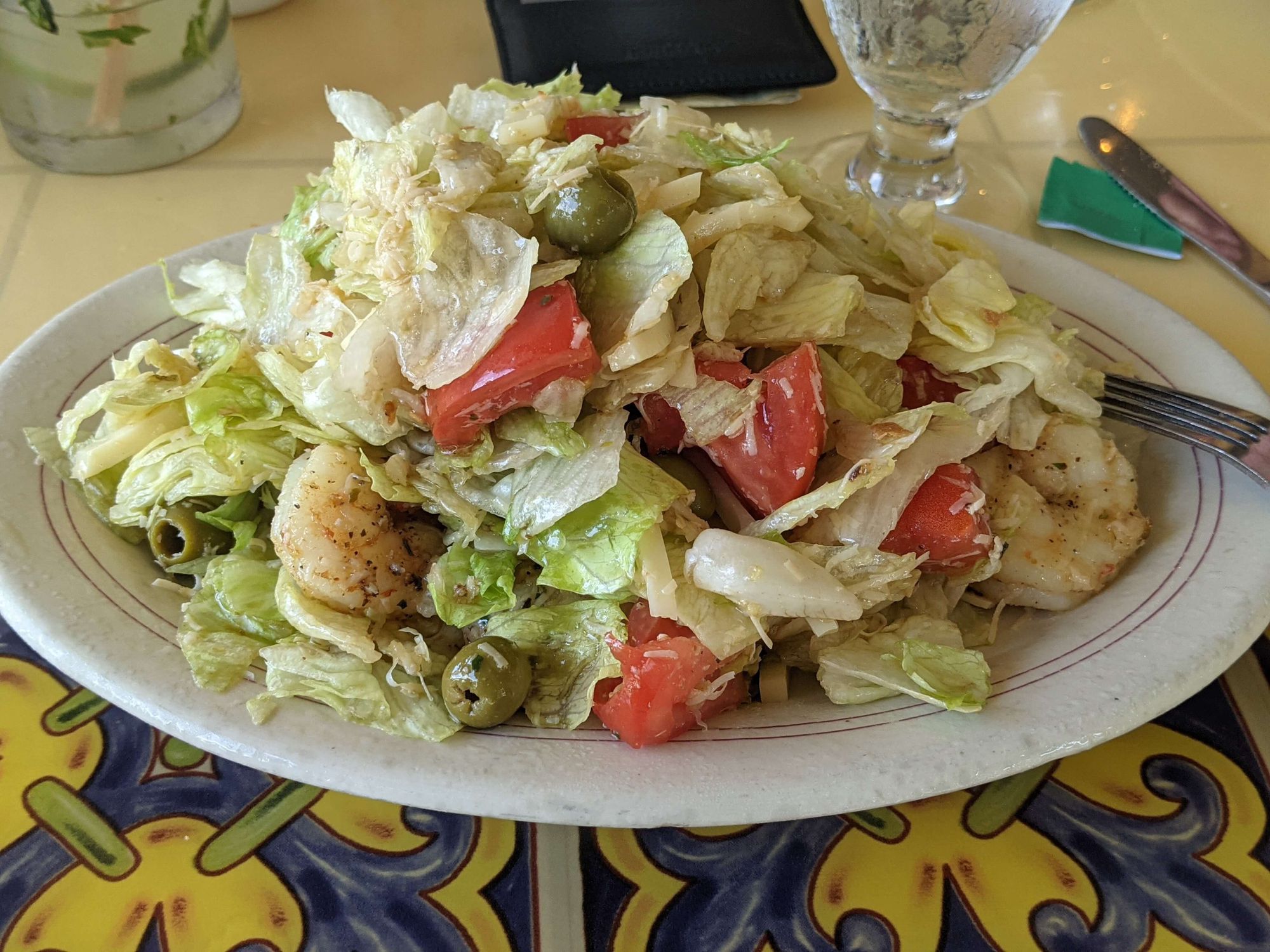 This place makes a salad that I have not been able to replicate the dressing for. It's quite the perfect blend of cheese, tomatoes, shrimp, olives, lettuce and dressing. With that salad, our table got a freshly made (table side) Mojito pitcher. The first Florida vacation meal for the friends visiting and I believe some of the best food in Tampa.
After that, it was still early around lunch time so it was off to the grocery store since buying food for the weekend did not work out with my timing up to that day. We bought tons of stuff to prepare for the wing challenge and other meals for a few days.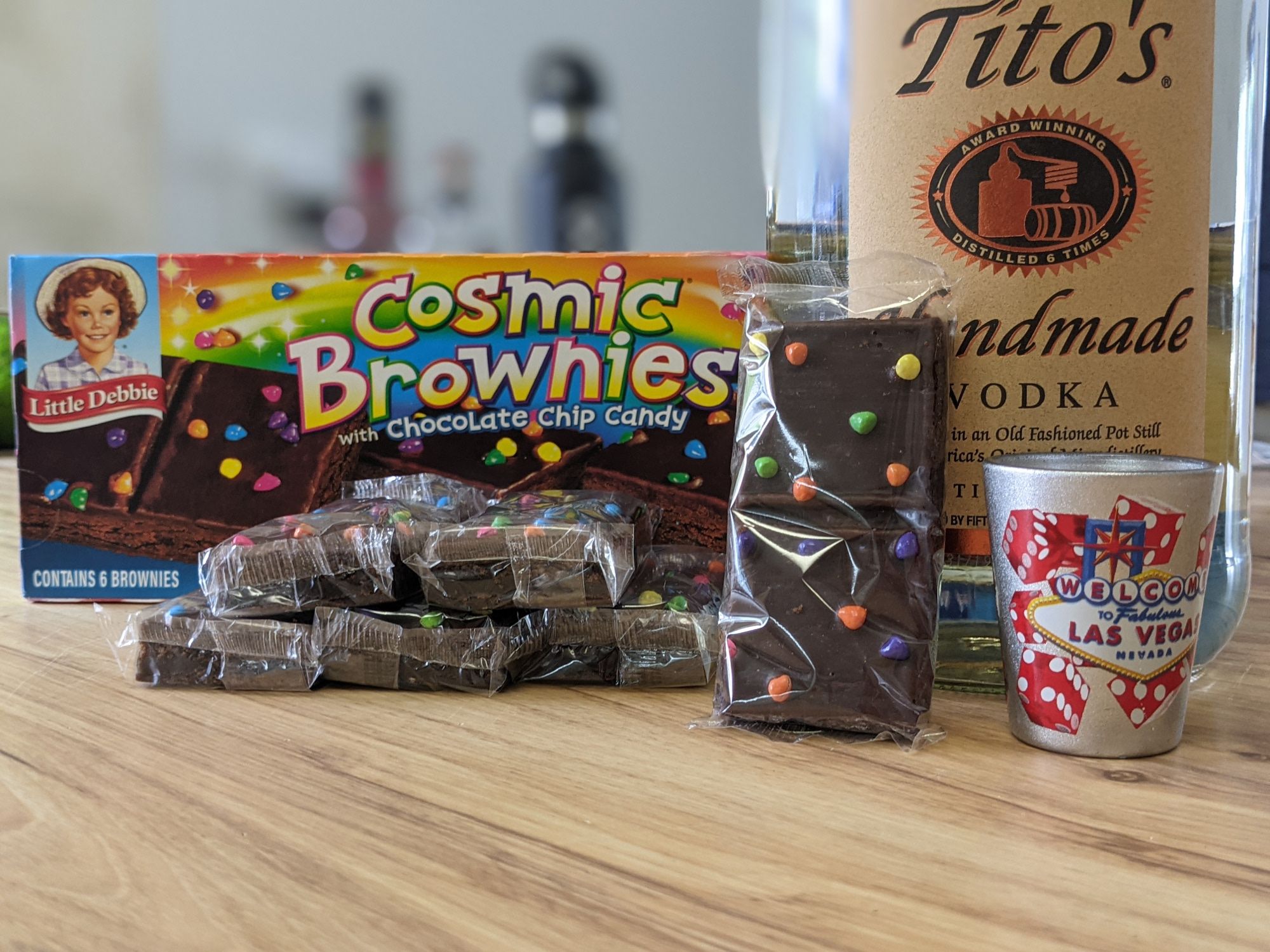 This was the first time I had met up these friends for an extended period of time since probably high school. So a few shout outs to some goofy food and drink options we did back then. If you've never bought mega stuff Oreos and merged two of those together to make a mega mega stuff Oreo - you are missing out.
The wing challenge if you aren't familiar is eating increasingly hotter wings working your way up to the 2 million Scoville hot sauce. This was made popular by the hit YouTube series - Hot Ones. This season of sauces (Season 15) had one in particular that seriously knocked me down.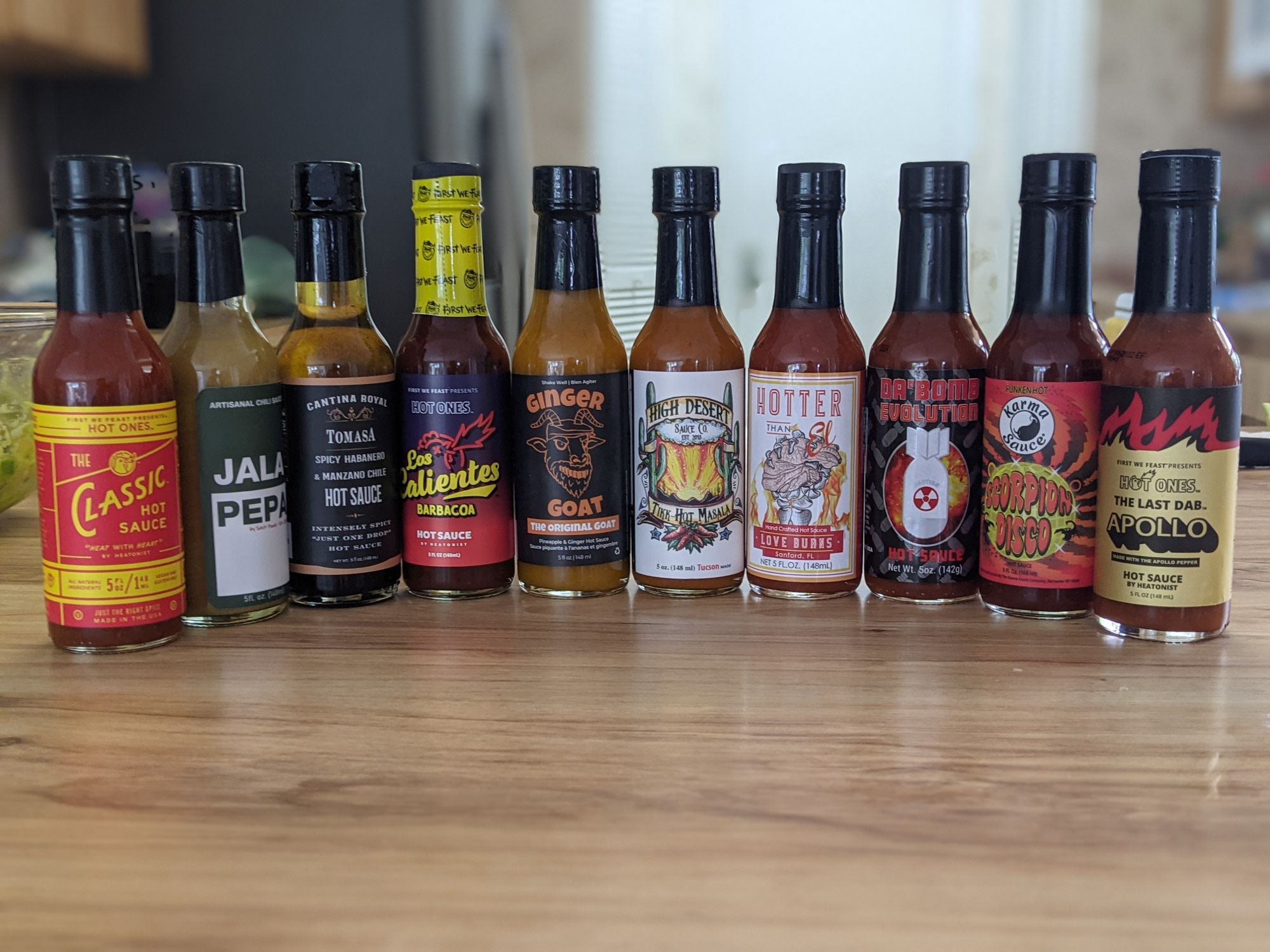 While a snafu in shipment gave us Da' Bomb Evolution - we were expecting Da' Bomb - Beyond Insanity. I've known from other challenges that Da Bomb seriously hurts with that chemical heat burn. However, Hotter than El - Love Burns prior destroyed me.
Mixing a wing together in a bowl of pure hot sauce and proceeding to bite and rip the chicken apart with your mouth and eat the entire wing is just asking for danger. My nose was running, eyes watering, drinking milk, drinking alcohol, drinking water, running water over my mouth, spitting constantly. This was a pure pain level in my mouth that only time would heal. So I give major credit to those on the show that can remain composed with a single water and milk while being interviewed.
After that sauce the heat went up by scale, but nothing came close to the pain I felt after that Hotter than El sauce. However, all of us pushed through with wings cooked on a Green Egg and completed the challenge.
---
The next days lead to experiencing some of the nature of Florida, heading to Ft. De Soto and even Egmont Key. I quickly learned that everyone else on a 3 day Labor Day weekend was thinking the same thing. Egmont Key, which on my normal trips is quite empty, had a boat anchored every 10 feet. Even the ferries that visit were having to maneuver around each other to make room as every location it appeared was sending folks to the island.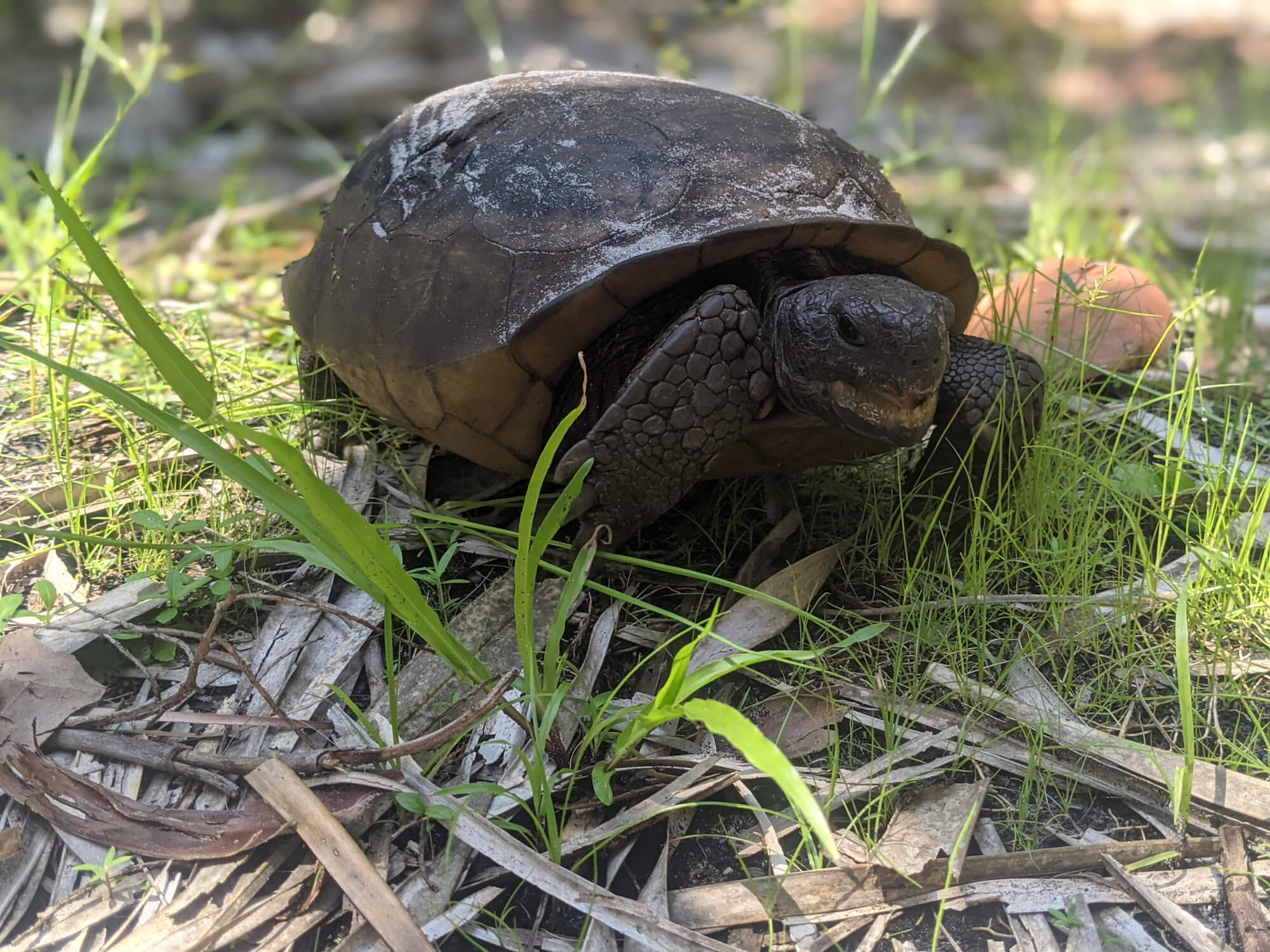 While walking back to the ferry and catching some rest at a picnic table a little tortoise joined us for some food. An easy picture opportunity without messing with the guy.
The trip to this island is what increasingly bothers me each time. I just have to remember that not everyone is from Florida and have seen dolphins and manatee. The price for this island per person has gone up $10 since I moved here, so you now pay $30 per adult to visit. A 10 am departure used to get us to the island around 10:15, but now the slow speed and discussion about spotting dolphins eats so much time. Likewise, the return is so slow and not even a straight shot to the land. For myself personally, if I wanted to pay money to boat around looking for dolphins - I would. I paid to see the island and spend as much time on it as possible not eat 30-45 minutes of the time on the boat.
As we reset after a long day in the sun - it was time to experience more of the food that Florida offered. From Ulele in Waterworks to Half Moon Seafood in Temple Terrace and finally The Sail on the Tampa Riverwalk. All great places to visit if visiting down here in Tampa. Sadly no pictures taken at these places since it appeared I was living in the moment and forgetting to document it.
---
With that a reverse travel blog out of the way.