Travel Blog: Jacksonville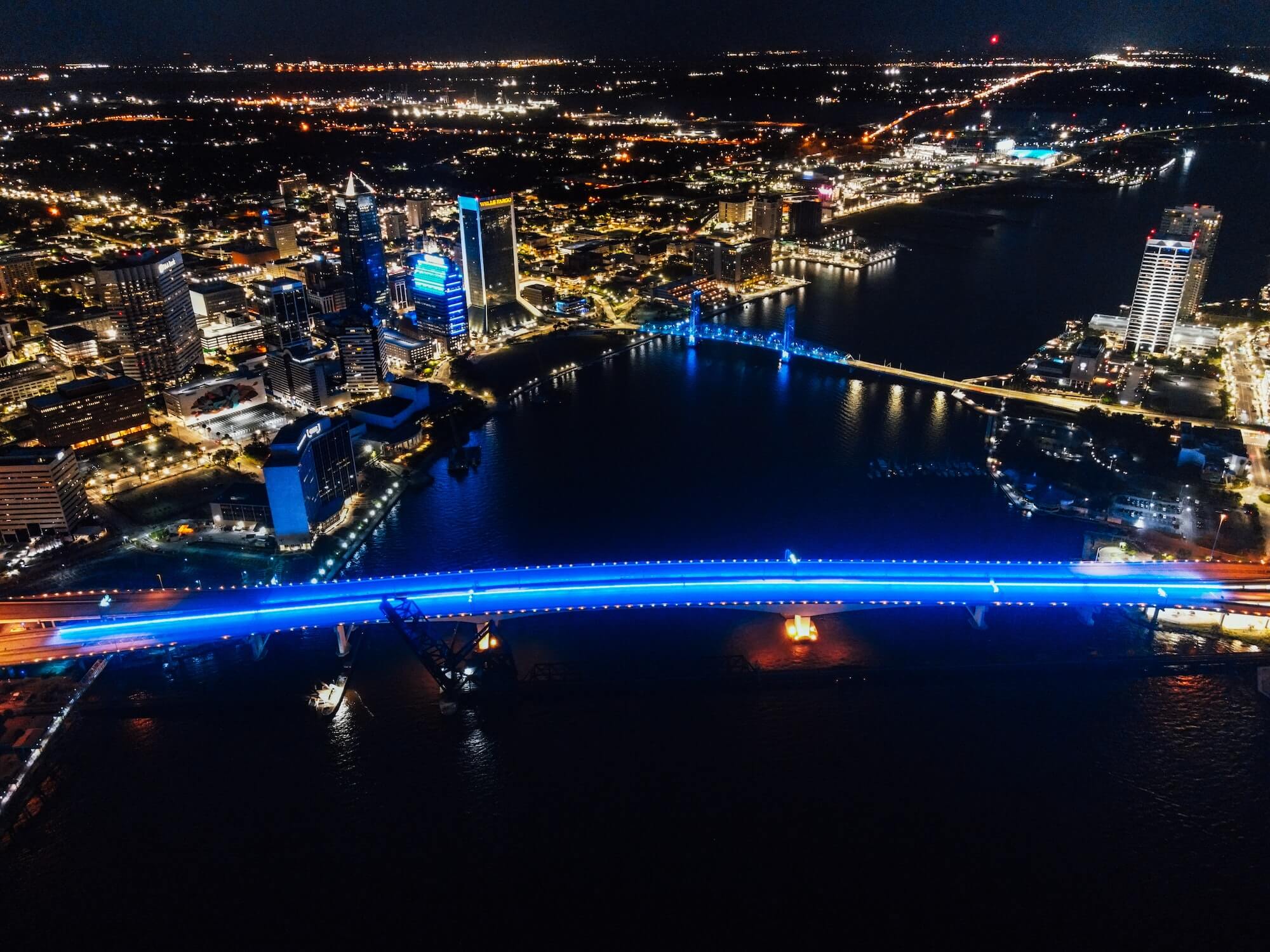 When the clock struck 6 in the morning on April 21, 2023 - it was time to pack the bags and prepare for a drive to Jacksonville. Since I had no flight to make and no perfect schedule to align with - this gave me a bit of time to clean up the house so I would arrive home to a clean space.
So I jumped in my car - set the directions and set off on a 3~ hour drive for Jacksonville from Tampa. Of course though only 1 hour into my trip I saw an opportunity to detour to visit an island that contained an Ingress portal. So commonly known in the scene as a water portal.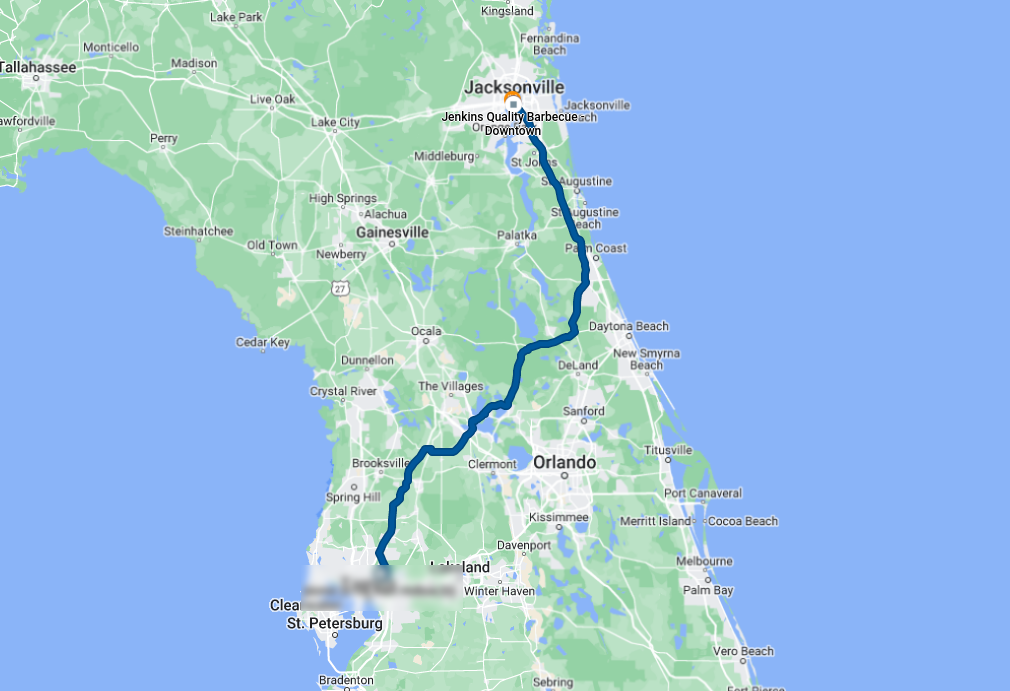 Looking back - I should not have done this detour as my 3 hour drive became a 4 hour and 55 minute drive. I added 2 hours of extra driving by cutting inland to Leesburg instead of going straight north.
This drive had way more nature and interesting sights than a normal trip on a straight shot on I-75. Once I arrived to Jacksonville I checked into my hotel and looked all the BBQ places in walking distance.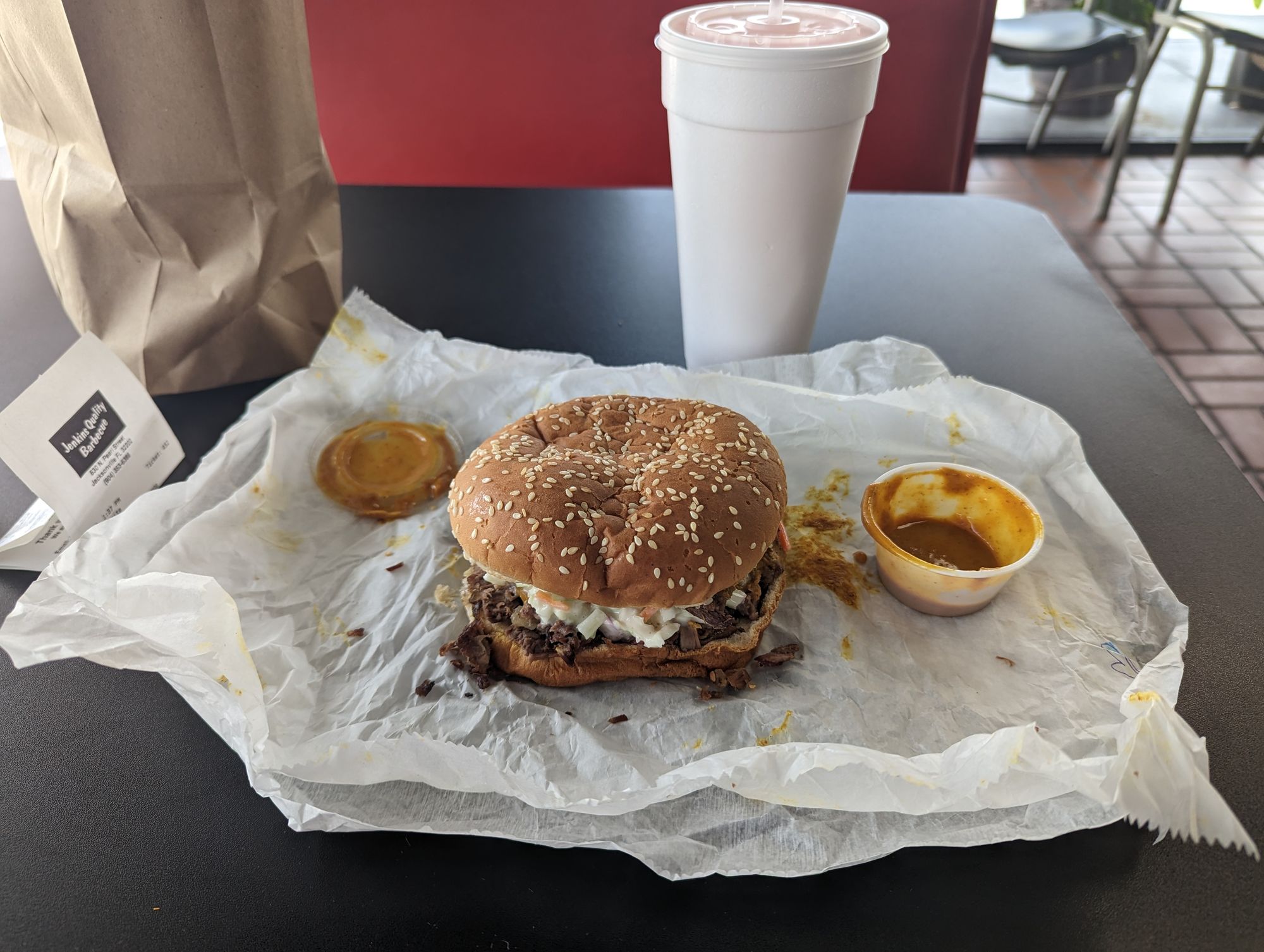 This landed me with a place known as Jenkins Quality Barbecue which website looked promising, but in actuality it was pretty bland. It was a regular hamburger bun with a mess of sauce/beef around.
I ate it and took the lemonade to go, but it was a pretty bad first meal in Jacksonville. After I had a chance to talk to some locals - they didn't even mention this place in their personal top 3 BBQ locations. So I guess I messed up in finding a place to eat BBQ.
As I walked around it was pretty crazy to have 3 bridges within walking distance of each other and each one was built incredibly differently.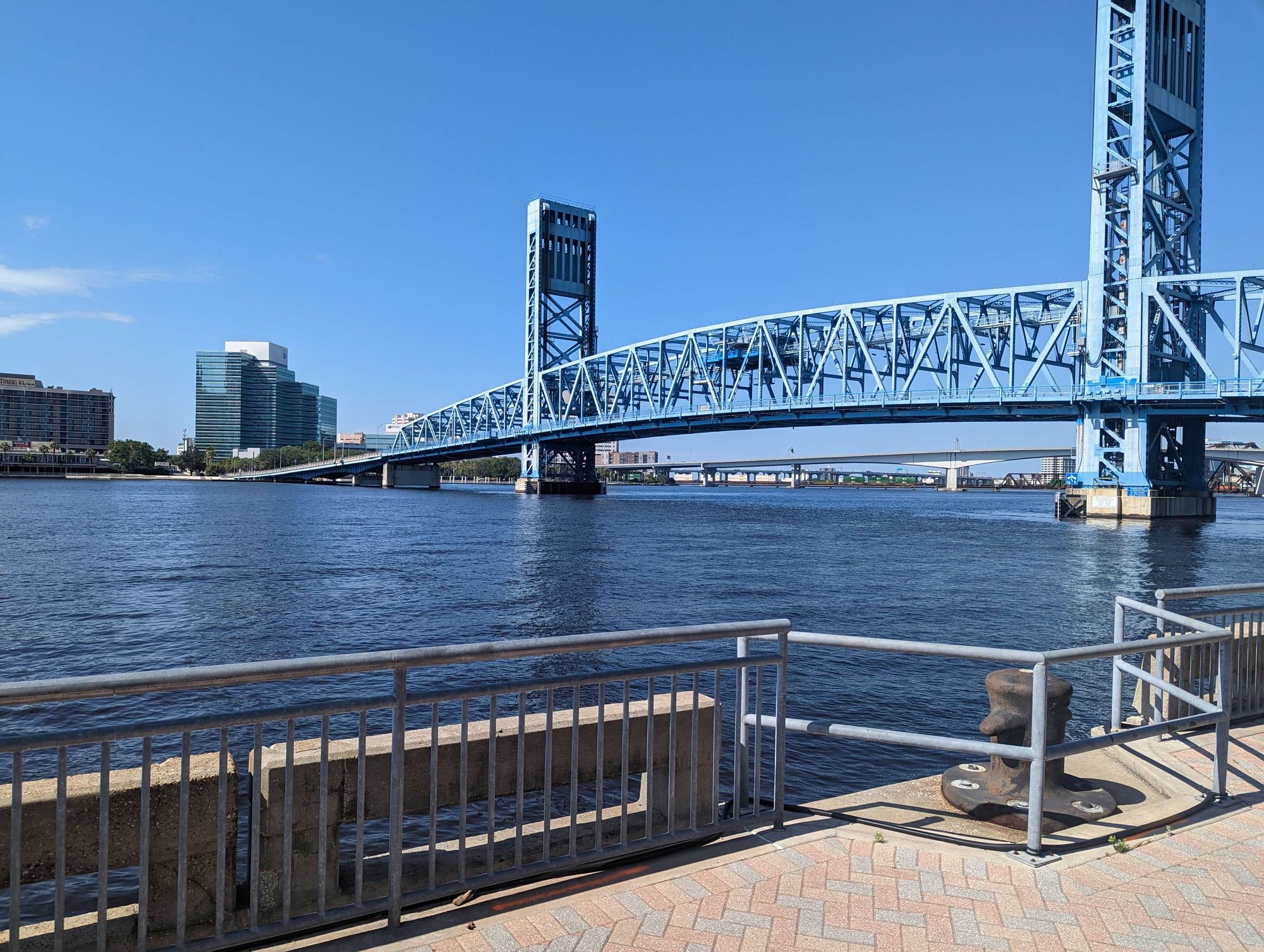 On my way back to my hotel - this bridge above went up for a sail boat and that was a sight to see. An enormous bridge lifting into the air with huge slow moving steel wire is such an industrial feat of engineering. Unfortunately I was on the pedestrian bridge when this occurred so I couldn't get a good angle for a photo of the raised section.
Saturday morning I went on a run over the bridge onto the river walk and that was a run with such an interesting view. However, had an odd interaction with a homeless individual that was incredibly upset at me for running on the river walk. I thought it was isolated to me, but then he started chasing some other random people who had just walked by.

As I walked around downtown it blew my mind how many stores were closed in the middle of the afternoon on a Saturday. I wanted to go to Quiznos and it was closed for the entire weekend, so I walked over to Jersey Mikes and it was closed for the day. So I walked into a 7-11 and bought an ice cream and a vitamin water for my lunch.
As my event ended and Sunday came - I took a straight shot on I-75 back home. I got lucky because the construction signs said "driver going wrong way on I-75 be cautious" and that must have caused a terrible accident on the other direction. The north bound I-75 was stopped and blocked for what looked like miles.
Police were stationed at all the emergency turnover points blocking cars from attempting to do a U turn on the highway. This seemed like a mega terrible situation for those trapped on a closed highway. We were in the middle of no where so there wasn't even an exit for folks to leave from. When I got home Twitter didn't have anything extra about this - so not sure exactly what happened.
Updated: Crash in Sumter County on I-75 North, beyond MM 326. All lanes closed.
https://twitter.com/fl511_i75/status/1650137351040151553
So then I got home and another 3 day vacation weekend was over and my travel blog tag gained another post.