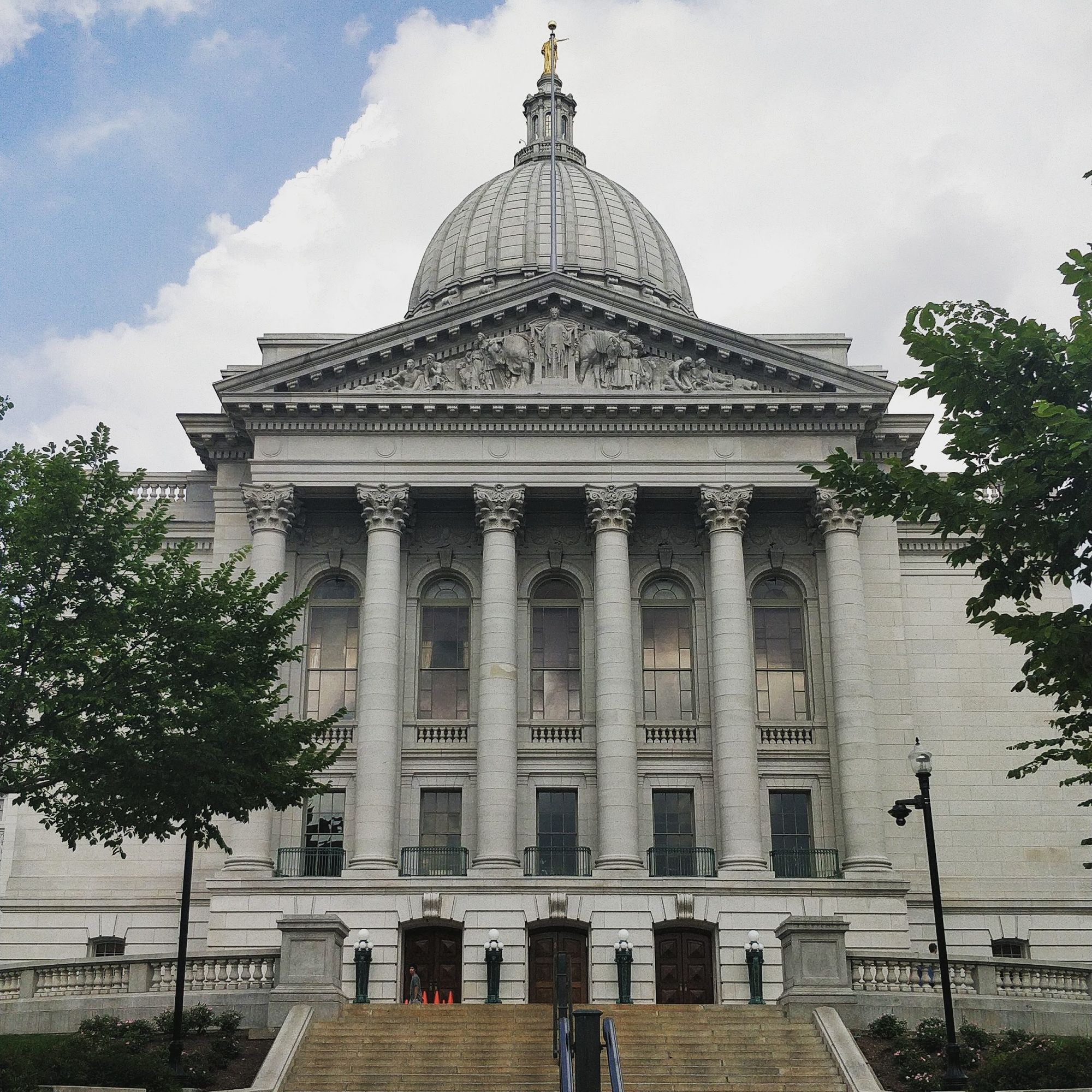 For this trip, two flights were required as I couldn't find a direct from Tampa to Madison. The Friday morning started off as most travel weekends with a 4am Uber to make a 6am flight into Atlanta. It was my first time in the Atlanta airport and it was pretty cool. I landed in the A terminal and needed to be in C, so I just walked through these cool historical areas which made a boring airport walk - much more interesting.
Air travel is never easy and this was no exception. This time, some passenger after the doors were closed decided they no longer wanted to be on this flight. I don't know why, but they made a scene and it took 10 minutes for the crew to open the doors again in order to let out one person. It pissed me off, but maybe they had some emergency to attend.
Once I landed in Madison I quicly learned my first tip - this city hates Discover cards. I think my success was 2 out of 8 places accepted my card. Annoying, but life goes on. I quickly then learned that Madison hates T-Mobile. I was standing outside trying to call an Uber and I had 5 bars LTE, but nothing was working. Speed tests were timing out and nothing worked. Randomly all the queued notifications would show up, but it was impossible to use my phone on LTE.
I thought it was an isolated incident, but whether on campus or visiting the Capitol. I had full LTE and no working phone. I crumbled and bought a Verizon Hotspot for 3gb of pre-paid data for the trip. Upsetting, but I couldn't handle my phone not working - especially when it was needed to work for this trip. Others in my group on T-Mobile also duplicated these issues, so we shared the hotspot. As I sit here typing this post on Sunday (July 28), I have 23% of the data left. It was well worth the purchase, because there must be some regional issue going on - LTE and T-Mobile just isn't working well here in Madison.
Food
The quote in the airport was "best beer and cheese", so I figured I had to try the beer and cheese. I stuck with cider I can't really tell a bad cider from a good one, so have no opinions on that. As for the cheese curds, they are just mini cheesesticks. I'm not sure why they are hyped up at every restraunt, when they are literally just breaded and fried cheesesticks.
Sandwich shops had bars inside them, which is probably a relic of being in a college town. Places advertised kool-aid as an option for a drink, which as I tested and confirmed reminded me exactly of the same drink I had as a kid.
Area
Walking campus led me to a nature trail that outlined the lake. This lake had long-boat training in practice. Additionally I saw, sailing, kayaks, wakeboarding and much more. The lake was a few minutes off campus, so I was curious how busy the docks and area becomes when school is in session. There were enough students tanning for the summer that I imagine it becomes quite crowded as school begins.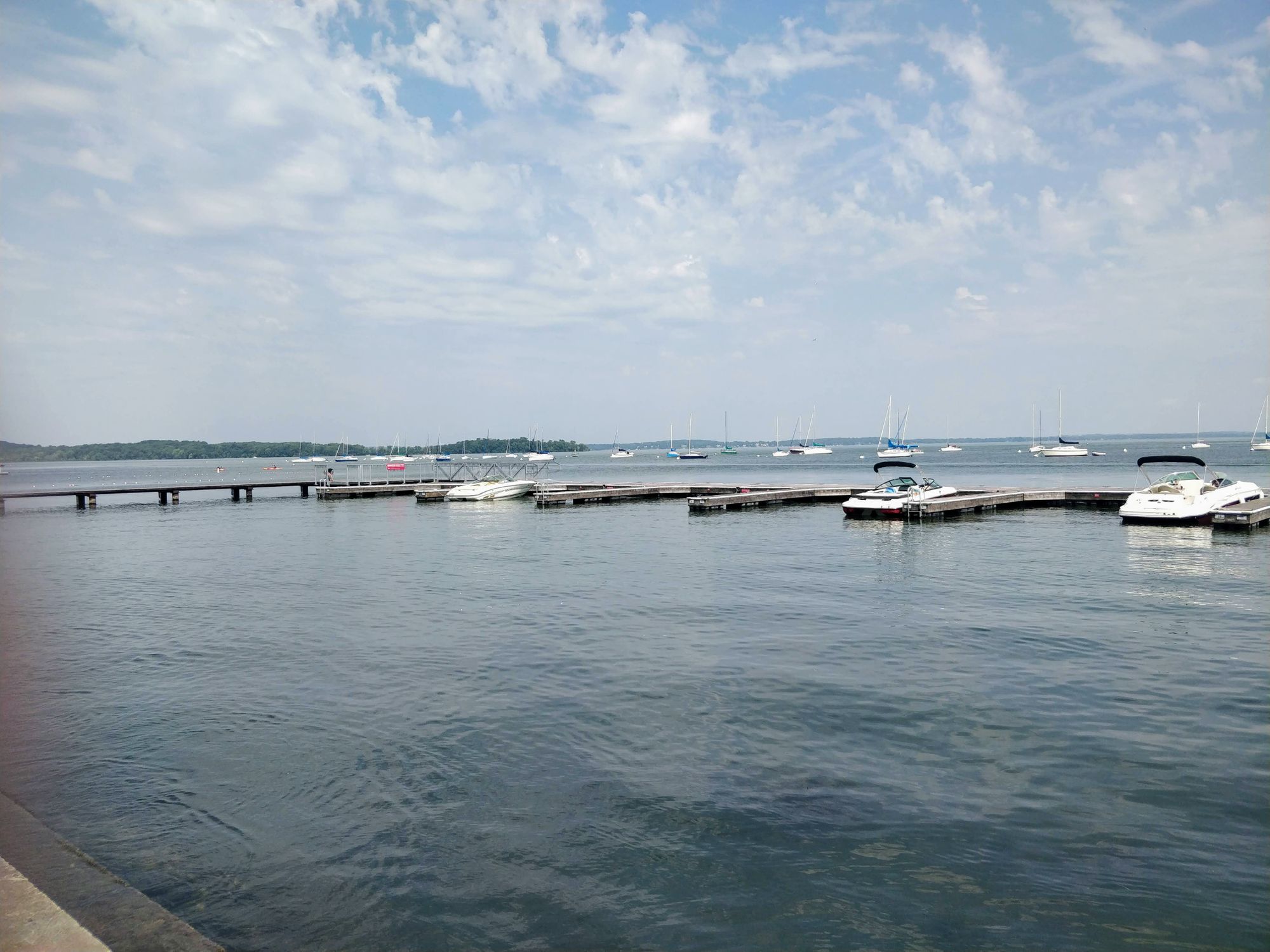 In closing, this post is set to go live at 1030pm EST. I'll still be in an airplane at that time returning home to Tampa.
Wisconsin reminded me of the midwest hospitality and was a treat to spend two days with. Another travel post to index into my history.