Sandwich Shop Reviews 2019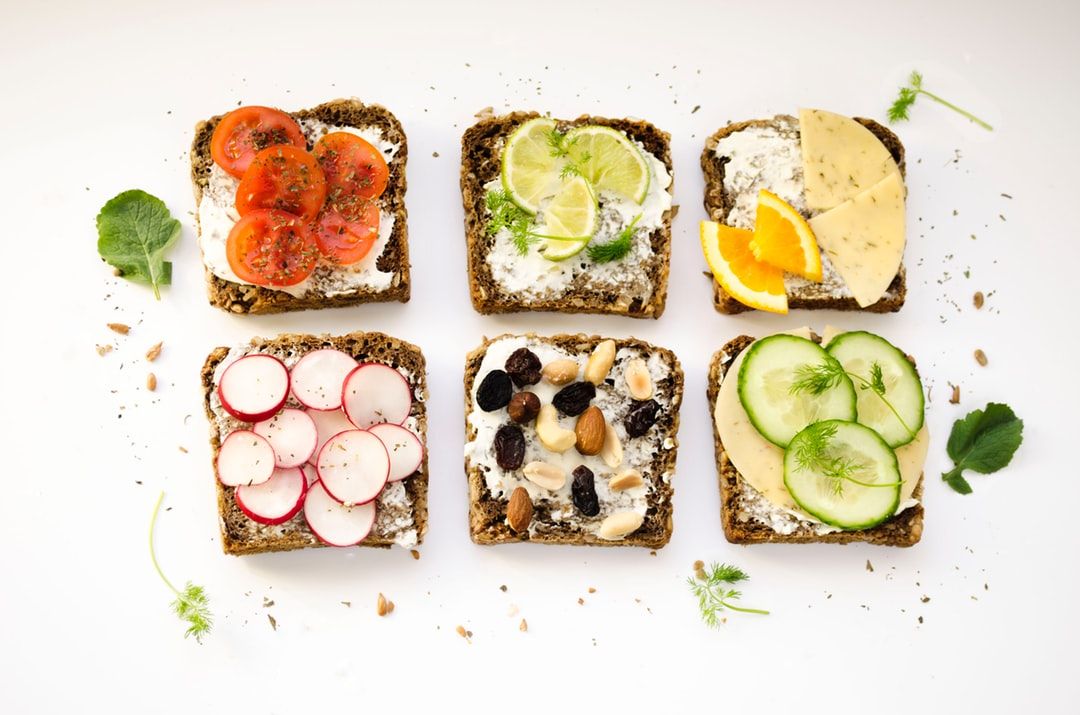 This post is quite possibly one of the weirdest posts I've written, but I have an urge to talk about all the sandwich shops around and organize them in my own personal list.
The rules are simple.
They must be a chain.
I must have eaten there.
With that, my top 9 places. It could have been 10, but I've never been to Potbelly so I cannot rate it. So lets start at the worse and make our way to #1.
---
#9 - Subway
In my early college years, I would pass a Subway on the 3 hour drive into Fayetteville Arkansas every time I did the drive from home (Kansas City). This is rural Midwest America - the best option outside of a dilapidated fast food is a Subway. The buffalo chicken sandwich was my go to, but this place just fell apart. Never clean, never consistent and just bad experience after bad experience.
My only preferred option was removed as well, so I had no reason to ever return. Not to mention the sight of seeing pre-sliced meat sitting in plastic containers awaiting an order is not the definition of fresh in 2019. Subway sits on the bottom of my chart for these reasons.
#8 - Schlotsky's Deli
It hurts to put Schlotsky's so low on my list, but over the years their quality has just been destroyed. This place pioneered this sourdough pressed cheesy sandwich known as "The Original". The iceberg lettuce was the cooling aftertaste on top of the warm gooey cheesy sandwich. However, I moved and this place was no where to be found.
Years passed and tried it again. The menu was different, the branding was different and I couldn't even find my favorite sandwich on the menu. Instead hiding away in front of pizzas, flat breads and salads. I finally ordered The Original and the sandwich was just bad. Did my taste change over the years? Was it a bad experience isolated to one time? I tried it again and was disappointed even more. I haven't been back since.
#7 - Panera Bread
Panera is one of those places that I will still continue to visit, I just don't have anything interesting to say. The food is fresh, but nothing stands out here to drive me back to visit. Getting an Italian sandwich is a sandwich that taste fresh, but I'm usually given a spicy mustard or mayo packet. The place is just about taking some fresh bread and fresh meat, slapping it together between two pieces of bread and giving the consumer the veggies and condiments to make the final picture.
I recently learned you can get any sandwich pressed, which has upped the quality and taste. However, on multiple occasions I've asked for the sandwich to be pressed and it shows up just hot. Like I want the sandwich pressed, not heated in some oven.
#6 - Firehouse Subs
When Firehouse first appeared - I very much enjoyed this place. A wide menu and tons of hot sauces at every location. However, this place reminded me of Arby's where everything is just steamed. Meats are steamed and placed between two long pieces of bread and after a few trips - it becomes old. I don't want a big melded steamed sandwich, I want to taste the flavors. Something about steaming a sandwich makes it a muted taste that I'm not too into anymore.
#5 - Quiznos
If Quiznos still existed in its prime time - this might be a top 3 sandwich. The entire experience of picking a sandwich watching it be made and then see it go through a little conveyor belt of cooking was such a unique experience. Pair that with the condiment station and this was an excellent place.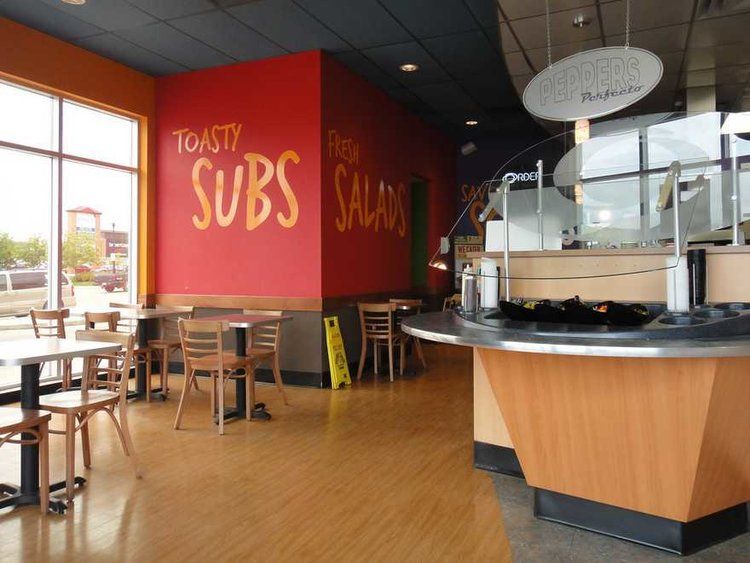 However, as dumb as it sounds. At some point in the history they changed from cooking the entire sandwich to only cooking the cheese/meats. This meant that veggies were added after the cooking process. This sounds good in theory, but I liked the sandwich prior to this change. The entire taste of the sandwich changed after this and I didn't like it.
Stores are closing everywhere and I guess for reasons outside of the food quality. They remain at #5 in my opinion for what they were and what I remember.
#4 - Jimmy Johns
Jimmy Johns exploded onto the scene with their amazingly fast service. Sandwiches would be made as you ordered them. I remember ordering a sandwich and saying "no tomatoes" and watching the employee then pull the tomatoes off. This place was great if you never ventured from a menu item. However, if you wanted wheat bread - then good luck. It won't be the sub iteration, but instead just two piece of wheat bread.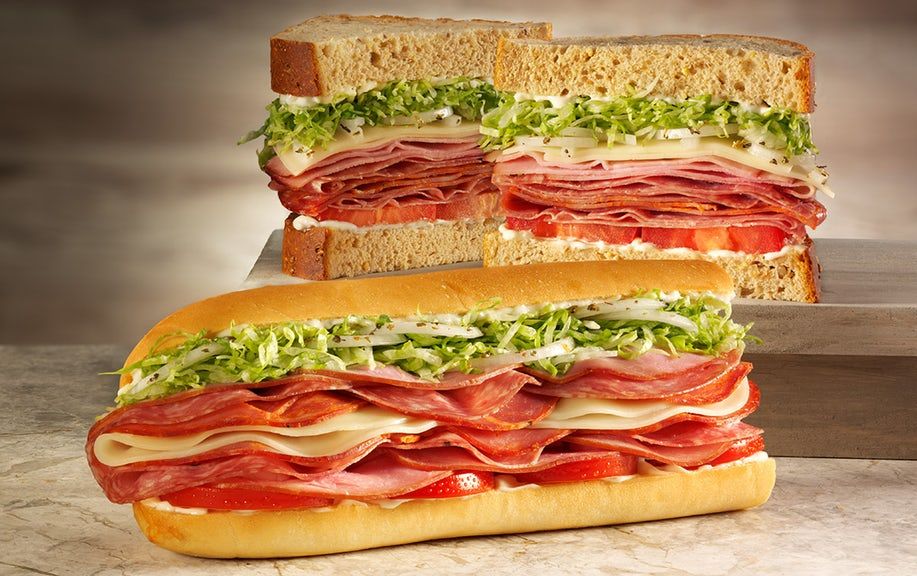 Mayo is smothered on both sides which causes the meat to slide around, but otherwise I like these sandwiches. I tend to get the Italian Night every time and with spicy mustard I enjoy it. A fresh combination of ingredients and this sandwich can survive over time. It will taste the same at the restaurant vs driving it home and eating there.
#3 - Mr Goodcents
Isolated to the Midwest, this chain of sandwiches excels in my book for two reasons. The bread and the slicing of meats in front of you. No matter what you order, they will slice the meats and prepare the sandwich in front of you. The standard dress is everything I would put on a sandwich, so I only have to add my favorite pickles and spicy mustard.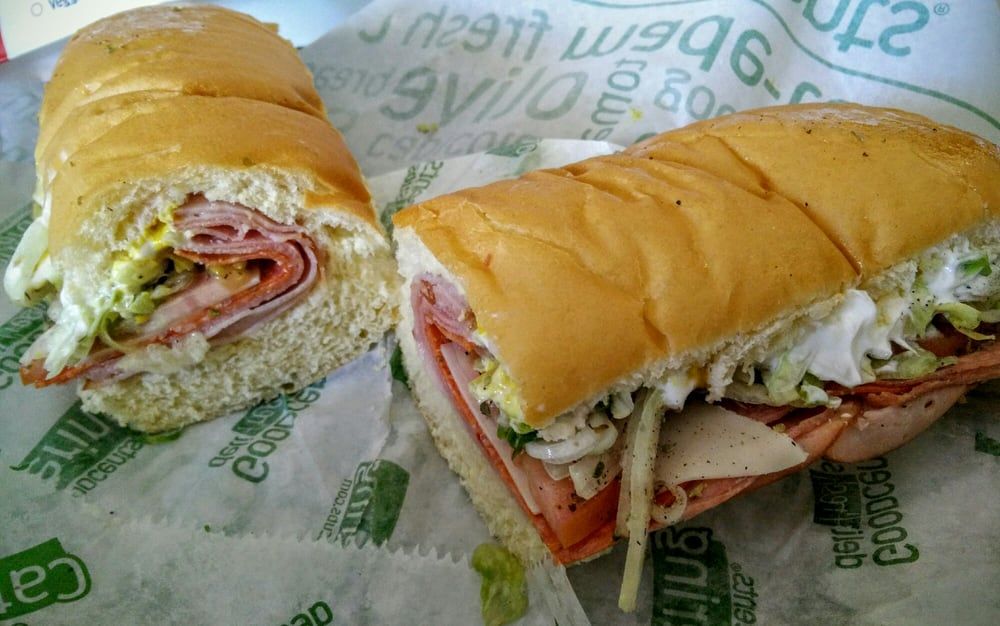 The consistency here is what puts it at number 3. No matter how many times I go, I can expect the same quality and food. A few times the bread has been not as fresh as other trips, but the sandwich is always the same. I can get wheat bread and a cookie and not be disappointed.
#2 - Which Wich
A store unknown to me until I moved to Florida and immediately found a new favorite place. The approach for Which Wich is unlike others stores, instead of ordering from someone. You pick a bag (which will soon hold your sandwich) and fill out items with a red marker.
You build your sandwich and hand the bag to the staff who then makes it.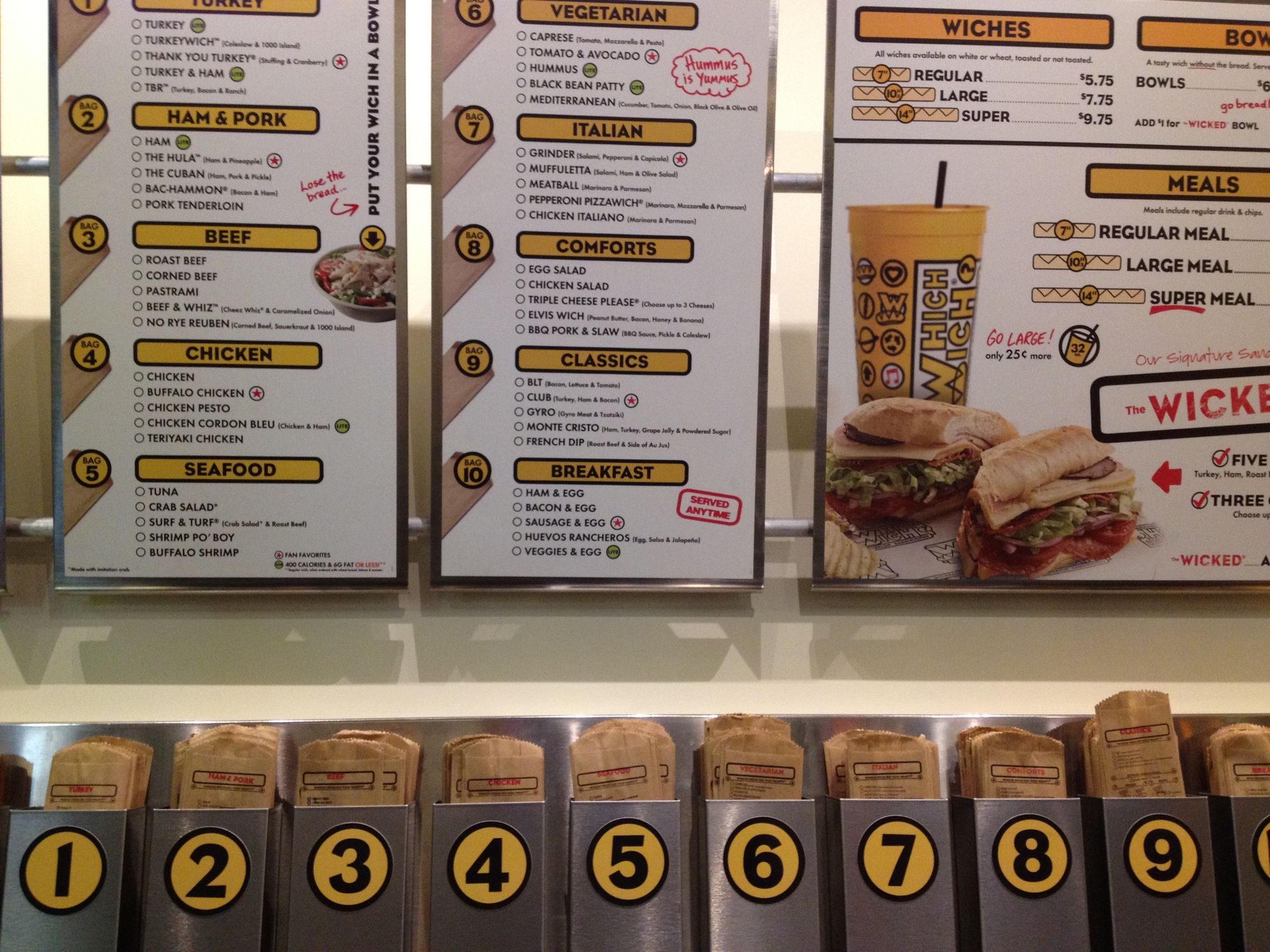 The reason I like this place is I imagine is because it reminds me of Quiznos. A sandwich is prepared on one side of a cooking belt and finalized on the other side. Paired with a vast menu of options and quite a lot of toppings allows you to have the creativity to make a sandwich like Subway pioneered, but actually fresh.
The store is clean, the staff is nice and while their reward program sucks horrifically due to fast expiration time. I just love experimenting with new food options. Mixing balsamic vinegar with jalapenos or some other weird mix is a fun time at this place. The food tastes great and haven't been disappointed yet.
#1 - Jersey Mikes
Holding my personal number one spot is Jersey Mikes. This place has a hot top for hot sandwiches and wraps along with a cold station for your regular cold subs. It has a meat slicer for fresh sliced meats and cheeses which reminds me of Mr. Goodcents. The bread is never too filling (Unlike Jimmy Johns) which brings out the flavor of the sandwiches.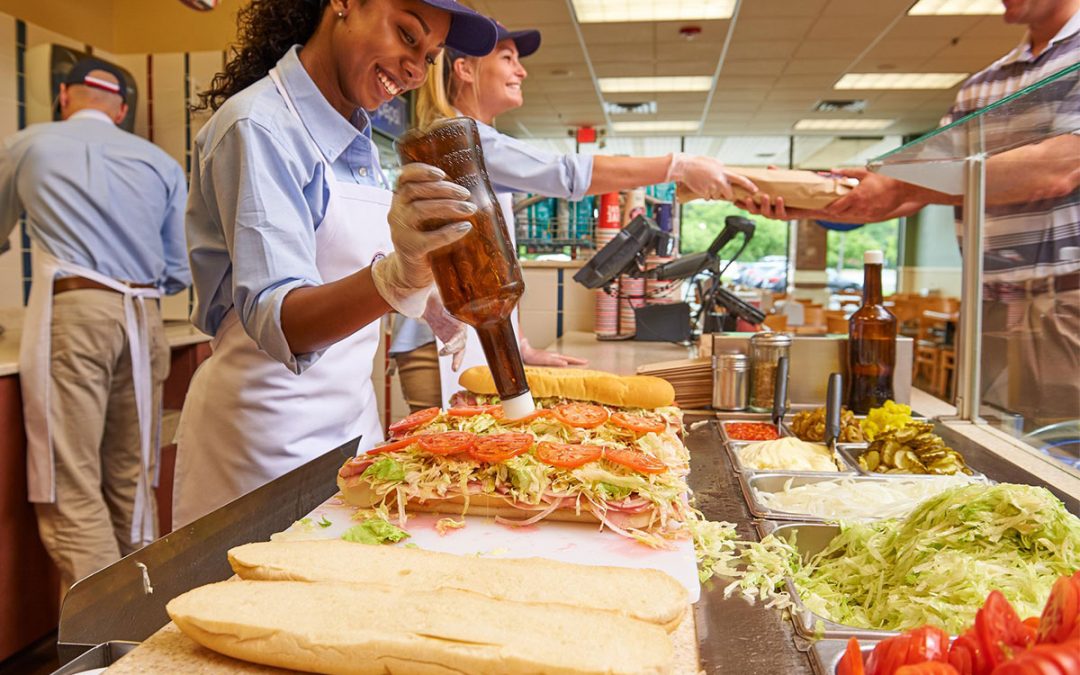 The staff is always very nice, arguably too nice opting to ask me how my day went. Which is kinda strange to hear from employees in this day in age. The sandwich liquids (oil/vinegar) are put in between the mayo/meats so they can't cause soggy bread (cough Firehouse).
Everything taste fresh which is sometimes not the common trait at other shops. All in all, I continue to go back to Jersey Mikes as my current number one sandwich shop.