Coming up in 2 months on October 5, 2019 in Tampa Bay is the 12th annual BarCamp.
BarCamp is an international network of user-generated conferences where the agenda is set by the attendees the morning of the event.
This will be my 3rd time attending and 3rd time speaking, so I just wanted to run through some benefits if you are in the Tampa area.
The event is free!
If you are available on October 5 - there is no reason you should not be at this event. You have the chance to hear a huge range of topics from local residents. I'm not going to lie and say every talk is perfect - some people are standing against great nerves and speaking for the first time. However, some prepare slides in advance and treat the conference like any other - with a plan of attack.
The food is free!
When the doors open at 8am, you can find donuts and a variety of common breakfast items. When lunch rolls around some form of catered food will also be provided. Last year was box lunches from Firehouse subs. If you stay till the end where the event moves to an after party - the snacks and first drink is covered as well.
The talks are vast!
I attended a talk where someone discussed attending burning man, including tons of photos. It was something I was not aware of and quite possibly the best talk I attended that year. Last year, I just attended all events related to security to hear from industry players in a variety of related fields.
The community is great!
You may be attending your first event - like I did a few years ago and I guarantee you will meet some interesting Tampa folks and exchange conversation. I'm not the most sociable human and I seem to be fine talking with attendees there.
---
So if you've missed a few years, then not to worry. I want to recap my previous talks and convince you to attend this year. If not to attend my future talk, then to attend one of the various others.
This conference is great because there are no committees reviewing your slides and no strict guidelines of topics to use. Those guidelines are great for major conferences to prevent people just flat out selling you things or someone not understand the balance of what you can and cannot talk about.
So in 2017 on October 22 - I spoke about the "Top 10 Vulnerabilities in the past 5 years".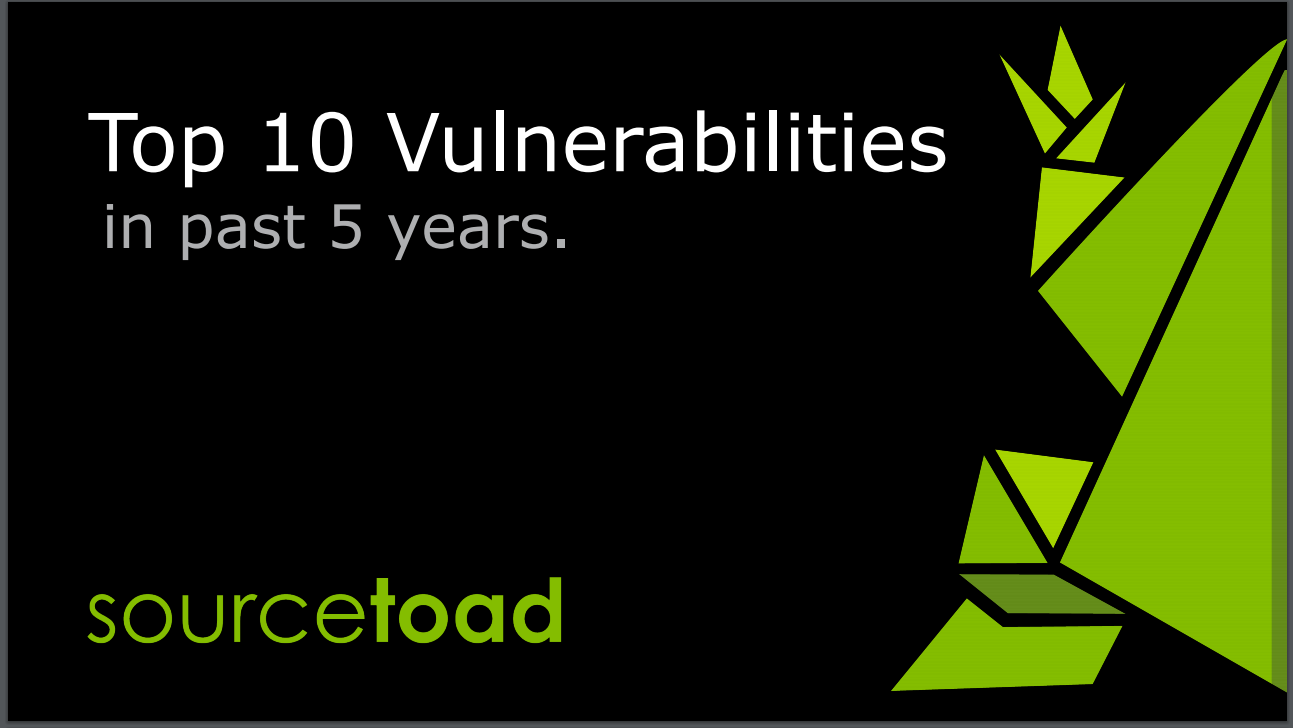 This talk was a fun one to make. It started because I just wanted to talk about the mess of things that occurred in 2017. It started with Shadow Brokers leaking a variety of tools and then leaked into KRACK. So I turned it into a countdown of severity (in my opinion) for a variety of more popularized vulnerabilities.
The talk was in a classroom at USF and was quite interesting. It felt like being a professor with a classroom of students. All in all - thought it went well and led me to doing it again the next year.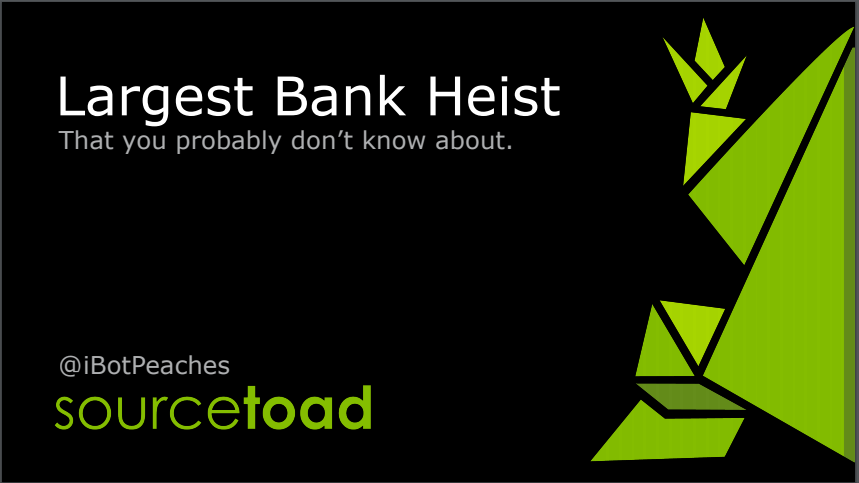 So on November 10, 2018 I spoke again. This time about the greatest bank heist that I'm betting my attendees did not know about. This time in a re-purposed room in a soon to be renovated mall. The talk grew a medium crowd so maybe my advertising could have been better, but all in all another great talk.
This leads to the upcoming October 5, 2019 talk. In which I will be talking about the greatest Internet mystery. I don't want to spoil anything - so you'll have to attend to see.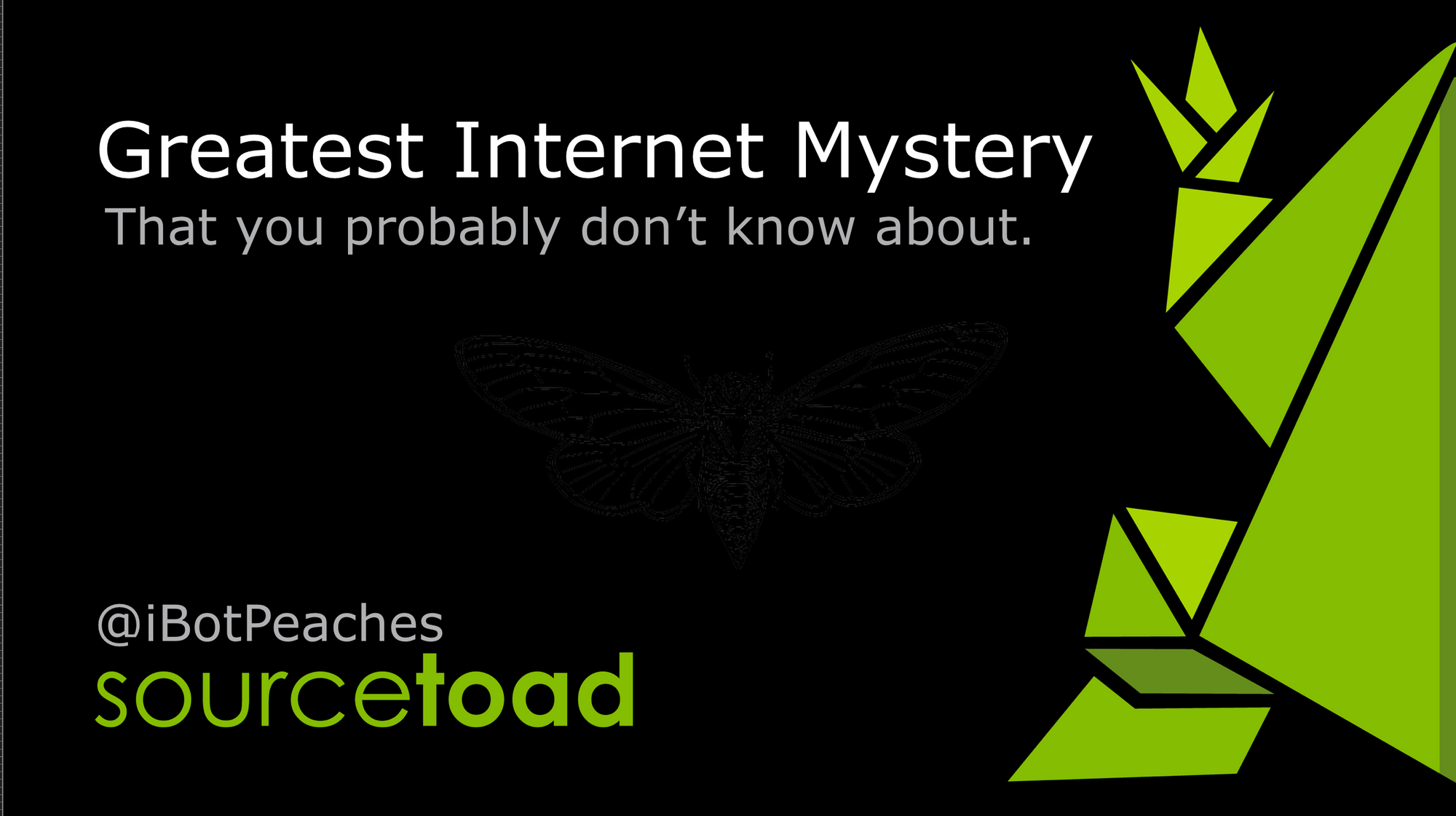 ---
Website: https://barcamptampabay.org

Date And Time
Sat, October 5, 2019
8:00 AM – 5:00 PM EDT
Location
Keiser University - Tampa
5002 W Waters Ave
Main Entrance
Tampa, FL 33634
Hope to see you there!