Hurricane Dorian and Tampa Florida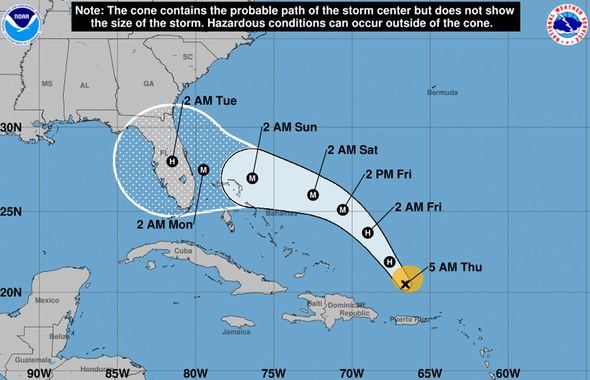 What seems like a pattern around Labor Day every year, news began that a hurricane was forming in the Atlantic and would make a direct impact with Florida.
Since I moved here the major hurricanes to hit Florida have been Irma in September of 2017 (CAT 4) and Michael in October of 2018 (CAT 5). So naturally I've learned how Tampa reacts when news of an impending storm nears.
The Discussions
Like most storms, the first talk with an impending storm is people discussing what happened during the last one. All the stories are about the same, either the person evacuated or didn't and their experiences during either. This really puts in comparison in the difference in experiences depending on the person. One person might talk about the sick hurricane party they hosted and how they got trashed on a 30 pack of beer. While the other might talk about the pure destruction of their home and intense flooding which destroyed their landscape.
It's like a car crash when people wander outside to see what the commotion is about, except the car crash is throughout the entire city. While getting a sandwich at a local shop the overheard conversation at nearly every table is the same - the hurricane.
The Gasoline Panic
While the path of a hurricane may change in the days leading to the impact - this points the question in everyone's mind. "Do I have enough gasoline to leave the state if needed?"
It might be days away and you might just be filling up in order to make the drive to work, but the lines will be long or even worse - empty. After some research it seems Florida uses roughly 30 million gallons of gasoline daily [1]. This seems like a huge number and that is just the average, so it make sense why gasoline becomes such a problem for a state that only has entry via Georgia or Alabama.
When evacuations got bad during Irma some gas stations even closed. That is a scary site to see for those trying to evacuate with no gas available, but probably a side affect of evacuation.
The Shopping Nightmare
Even when it was becoming apparent that Dorian was heading up the east coast instead of cutting across Florida - Tampa grocery stores were still more crazy than they should be. I walked in to refill on my usual grocery supplies and was met with an interesting display.
Water pallets full of water front and center. Signs in front of items like bread saying "2 per customer max". People walking around with two shopping carts filling them with a ton of supplies.
Am I ill-prepared? Are they over-prepared? We are talking about a storm on the other coast of Florida here. I guess I can't blame people - we went from estimations of Tampa in the path.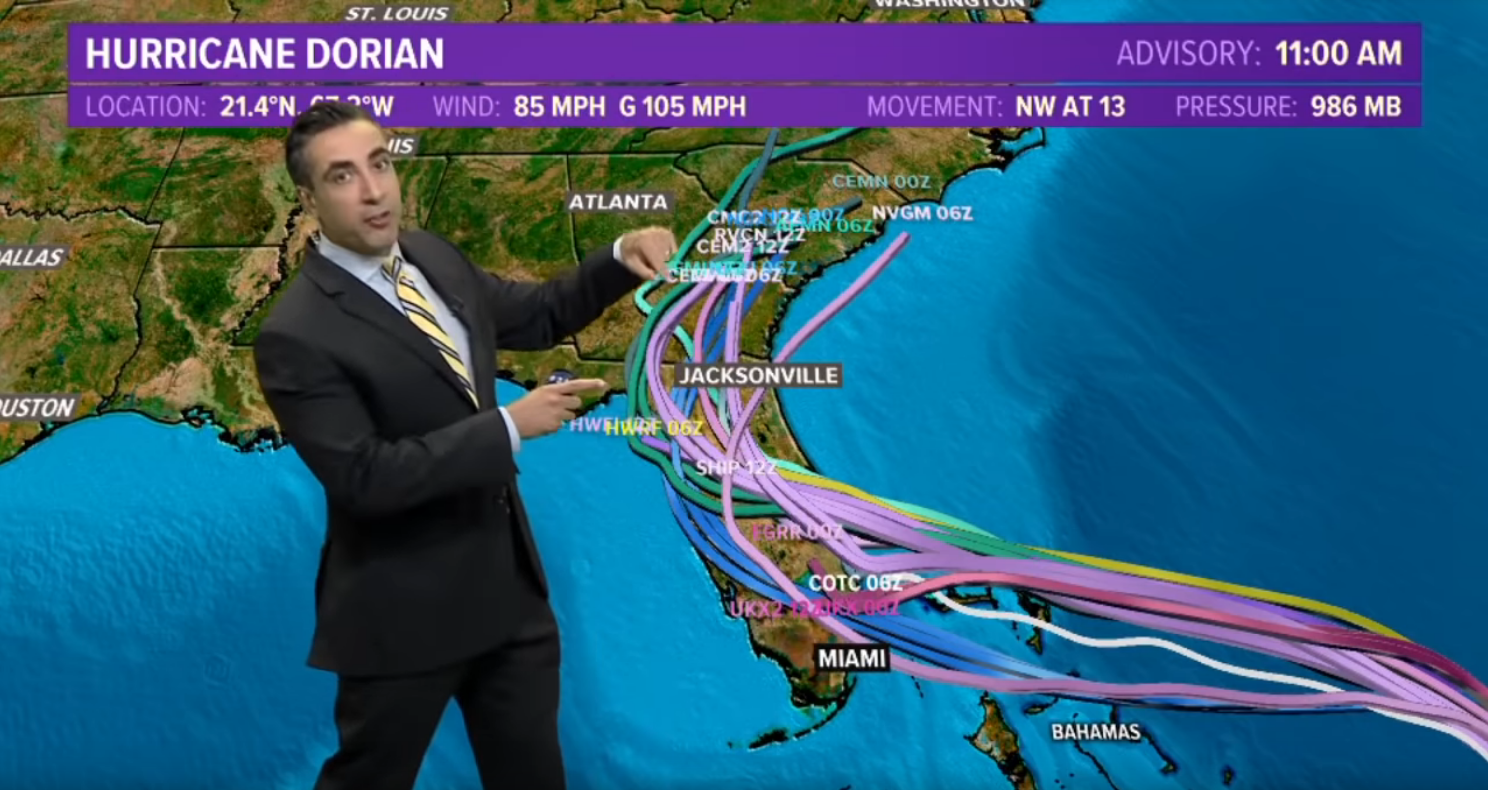 To 24 hours later estimations looking more like: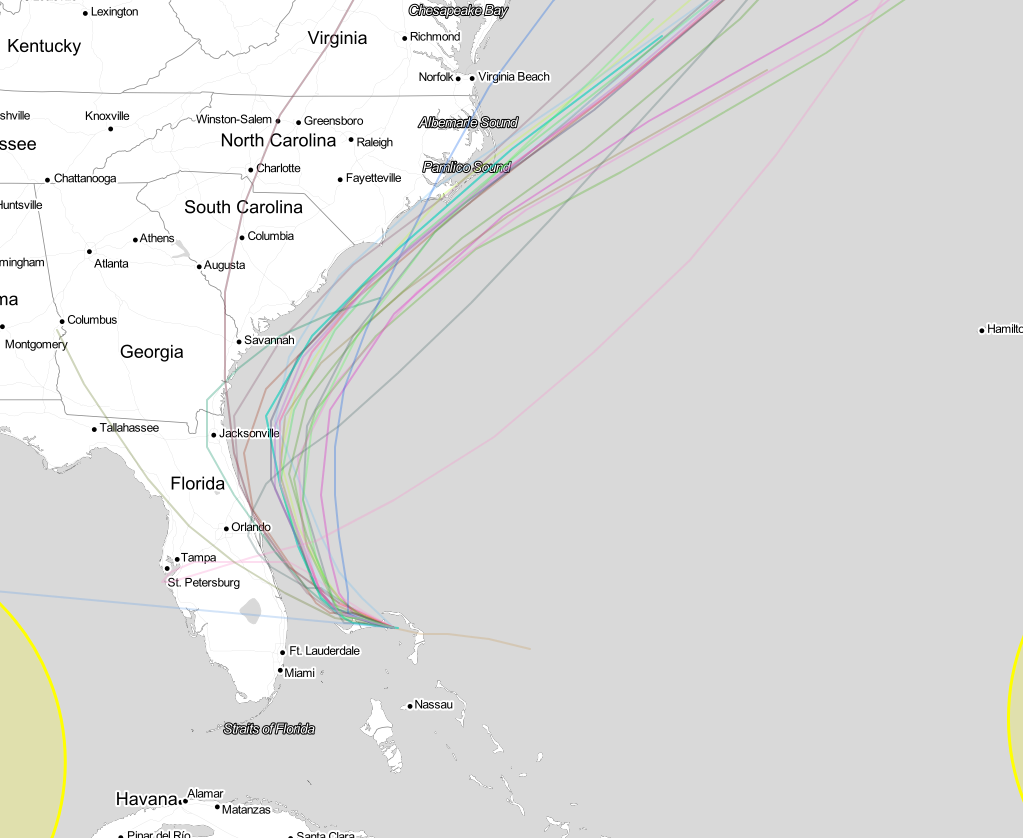 Right now The Bahamas is getting destroyed, so best of luck goes out to them. Not often we have a Category 5 storm. Labor day is tomorrow and hopefully by that time this storm will decide to just curl into the Atlantic and die out.