The Collapse of a Treasure Hunt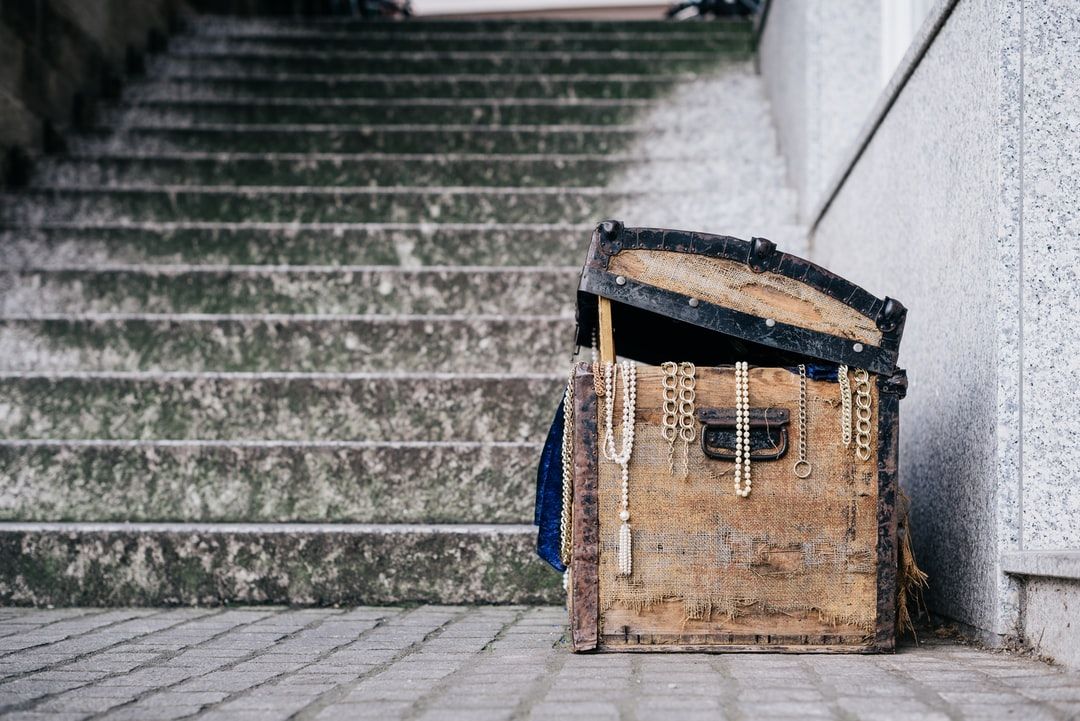 In the early 2000's I was given a book by my grandma when I was barely 12 years old. This book contained a treasure hunt - that if solved could result in finding tokens in the real world. Those tokens when redeemed could result in cash or a crystal jewel representing a character from the book.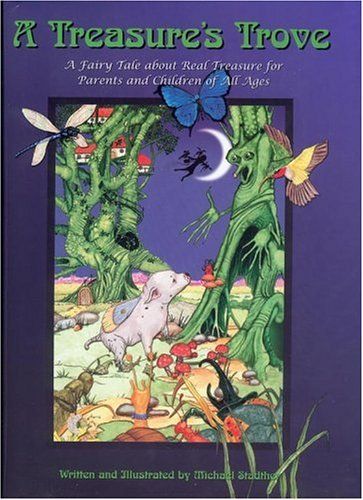 This puzzle launched while the Internet was still really expanding as there wasn't a Telegram, Groupme or real-time chat service available to help spread a global hunt. Although the book had plenty of popularity as it surfaced at #2 on the New York Times bestsellers list.
---
Solving these puzzles was far more difficult than a little kid could probably piece together. Outside of that though, what was interesting is the trees on each page resembled the tree in which the prize could be discovered. The image below shows what the tree looked like in the book and real life. Inside the tree was a token worth $50,000.

For those interested in the solve for one of these puzzles. A PDF of the Beetle solve can be found here. It was one of many prizes that was hidden within the words of the book.

Ant - (Swanny City Park, Moab, Utah)
Bee - (Santa Rosa Lake State Park, New Mexico)
Beetle - (Badlands National Park, South Dakota)
Butterfly - (Nantahala National Forest, North Carolina)
Caterpillar - (Lake Dardanelle State Park, Arkansas)
Dragonfly - (Ricketts Glen State Park, Pennsylvania)
Firefly - (Foss State Park, Oklahoma)
Grasshopper - (James Baird State Park, New York)
Hummingbird - (Jackson, Wyoming)
Ladybug - (Paintsville Lake State Park, Kentucky)
Snail - (Lake Anita State Park, Iowa)
Spider - (Prickett's Fort State Park, West Virginia)
However, like all puzzles. An undocumented 2 extra puzzles were discovered leading to the following creatures:
Pook - (Newaygo State Park, Michigan)
Rustful - (Golden Gate Park, San Francisco)
Now older me wonders how you can keep such a challenge secret from the team producing the puzzles and preventing leaked answers. However, ignoring that we can look at some of the prizes this hunt rewarded.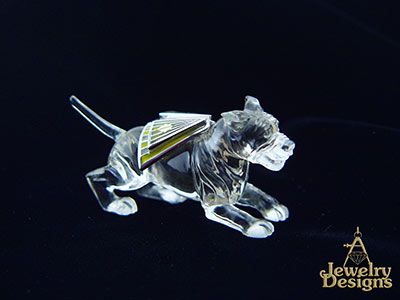 Thankfully the team at Jewelry Designs maintains a page to examine all these cool designs.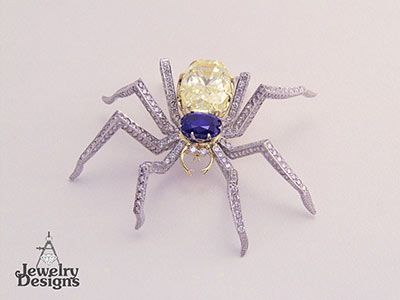 The spider had a crazy design boasting the following features:
Kashmir blue sapphire (head)
21.23ct light yellow diamond (body)
bead set diamonds weighing 12.73ct (legs)
Which was such a cool treasure hunt and even a decade later reading the solves is pretty fun.
---
Moving on from Treasure's Trove though, the 2nd iteration of the book was set to be much larger with more puzzles and more prizes.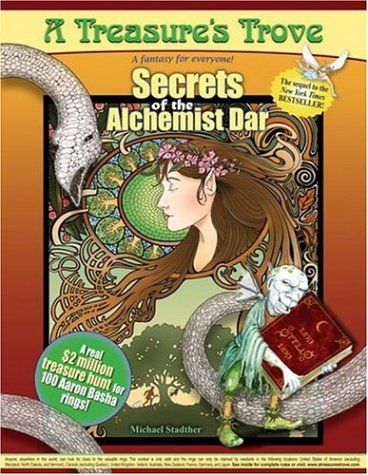 This was said to have over 2 million in prizes for a treasure hunt of 100 rings. Unfortunately this story ends sadly due to a dispute between the distributor and author(s). The company behind the books was put into bankruptcy and ultimately collapsed. With no prizes in the world, the puzzle fell apart.
It was learned only 5 rings were produced from Aaron Basha, which ended up being resold at an auction.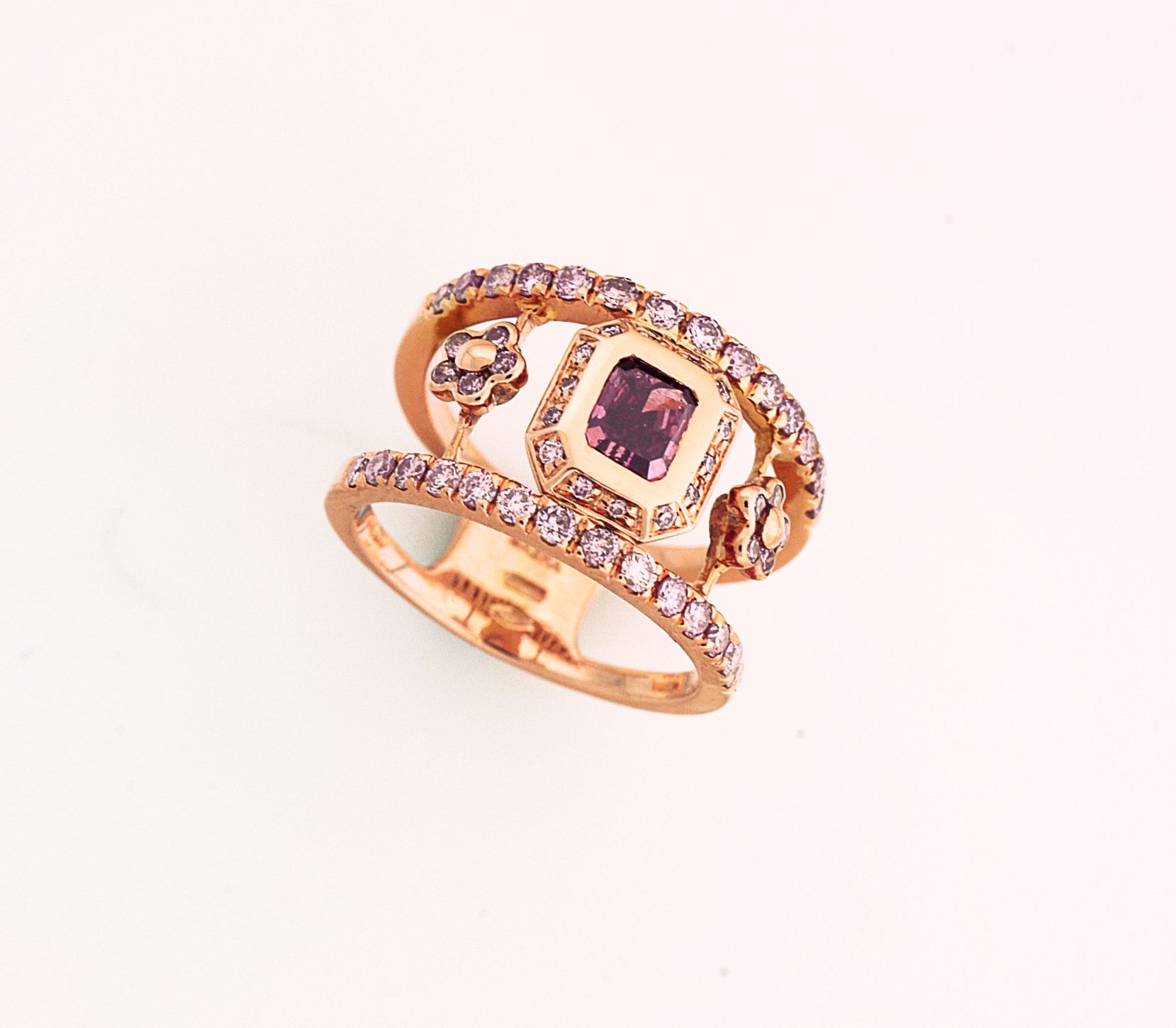 ---
There is a small group of people trying to solve the puzzle despite almost two decades passed since the book was released. It wasn't all worthless though as the author a few years after the bankruptcy put out a press release with hints to help solve the puzzles.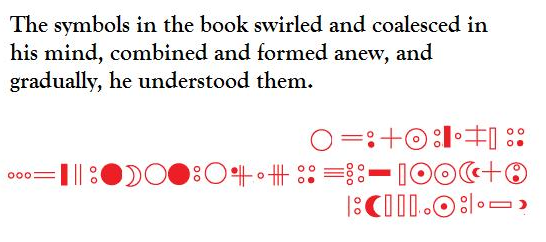 The puzzles at this point had no money, but it was only fair to those who were attempting to solve. Today in 2019 the websites devoted to once solving the puzzles are offline and any collection of solves is difficult to find.
However, this hunt was different with decoding leading to PO boxes throughout the United States. The true puzzle was figuring out what to send in a letter to those PO boxes. Since the company went bankrupt the puzzle never proceeded farther than knowing what to send to what PO box. At point in my research no letter sent to any PO box was ever responded to.
Treasure hunts continue to evolve and I will be speaking about them in person at the upcoming Tampa Bay BarCamp (October 5, 2019)