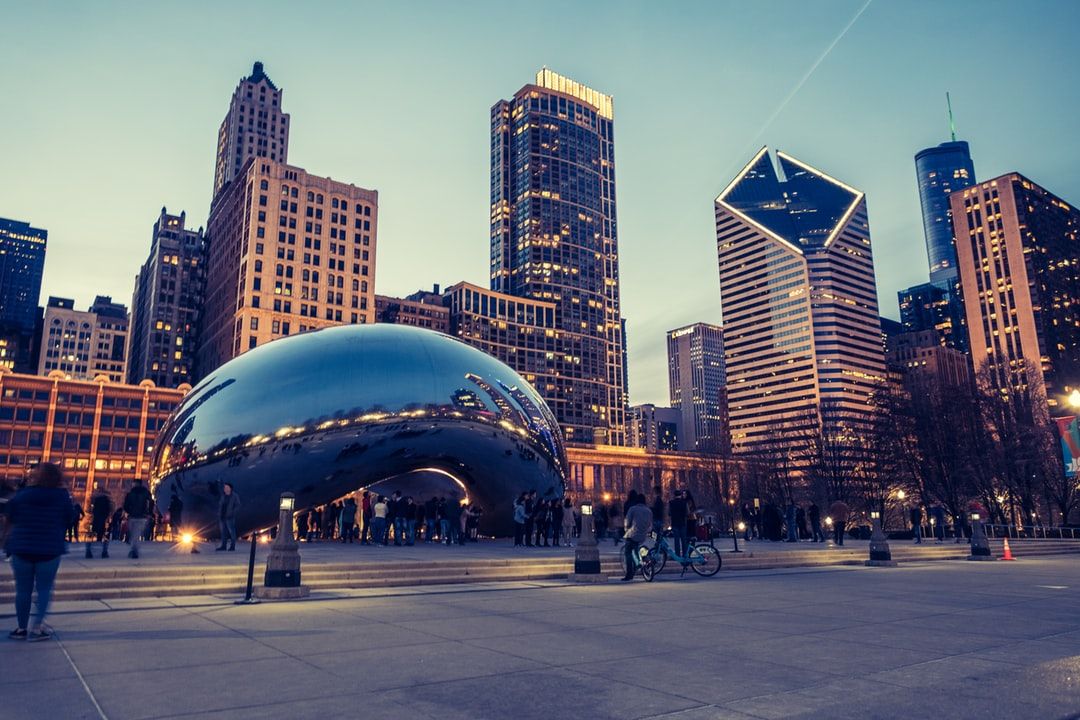 Another travel post, with our first duplicate city of Chicago! I was visiting due to a bachelor party, and the travel aligned with my normal travel. An early (6:25am) flight on Friday, with a returning flight of 9:35pm on Sunday. Pair that with returning to the eastern timezone should put me on the ground in Tampa at roughly 1am local.
This time I sit in the airport writing this post at roughly 7pm central prior to the flight back home. I slept little, drank a lot and want to sleep right now. However, the blog must go out.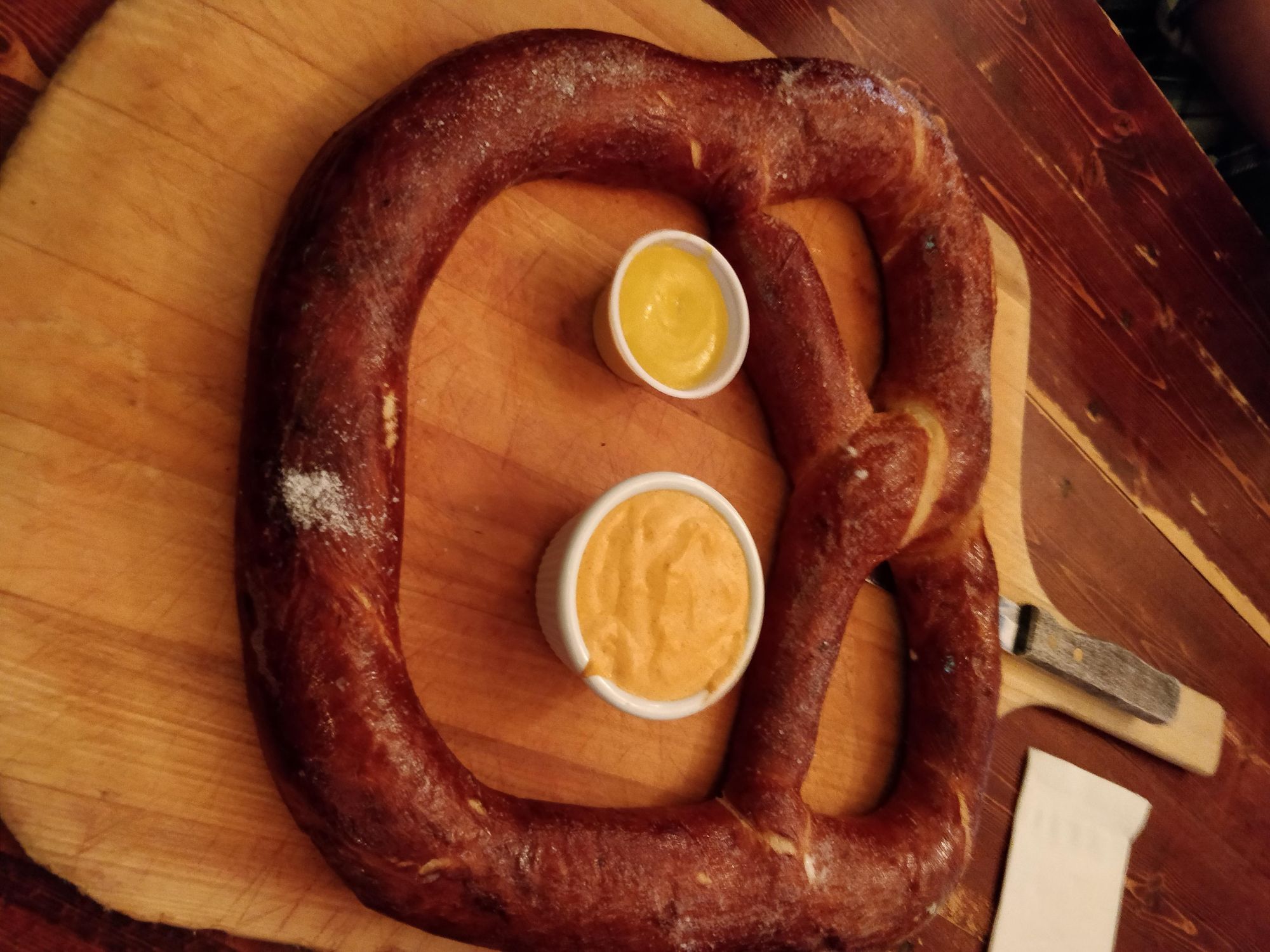 Our food journey really kicked off with a $12 pretzel that was enormous. Every little bite of pretzel mixed with either beer cheese or mustard. Since the pretzel was so much larger than a regular, we had to eat it via knife and fork.
One of our next stops featured a fancy rooftop bar. This was Cindy's in downtown Chicago. There isn't a good way to explain this place other than a high-scale beautiful bar. If curious, their website helps explain this gem of a place.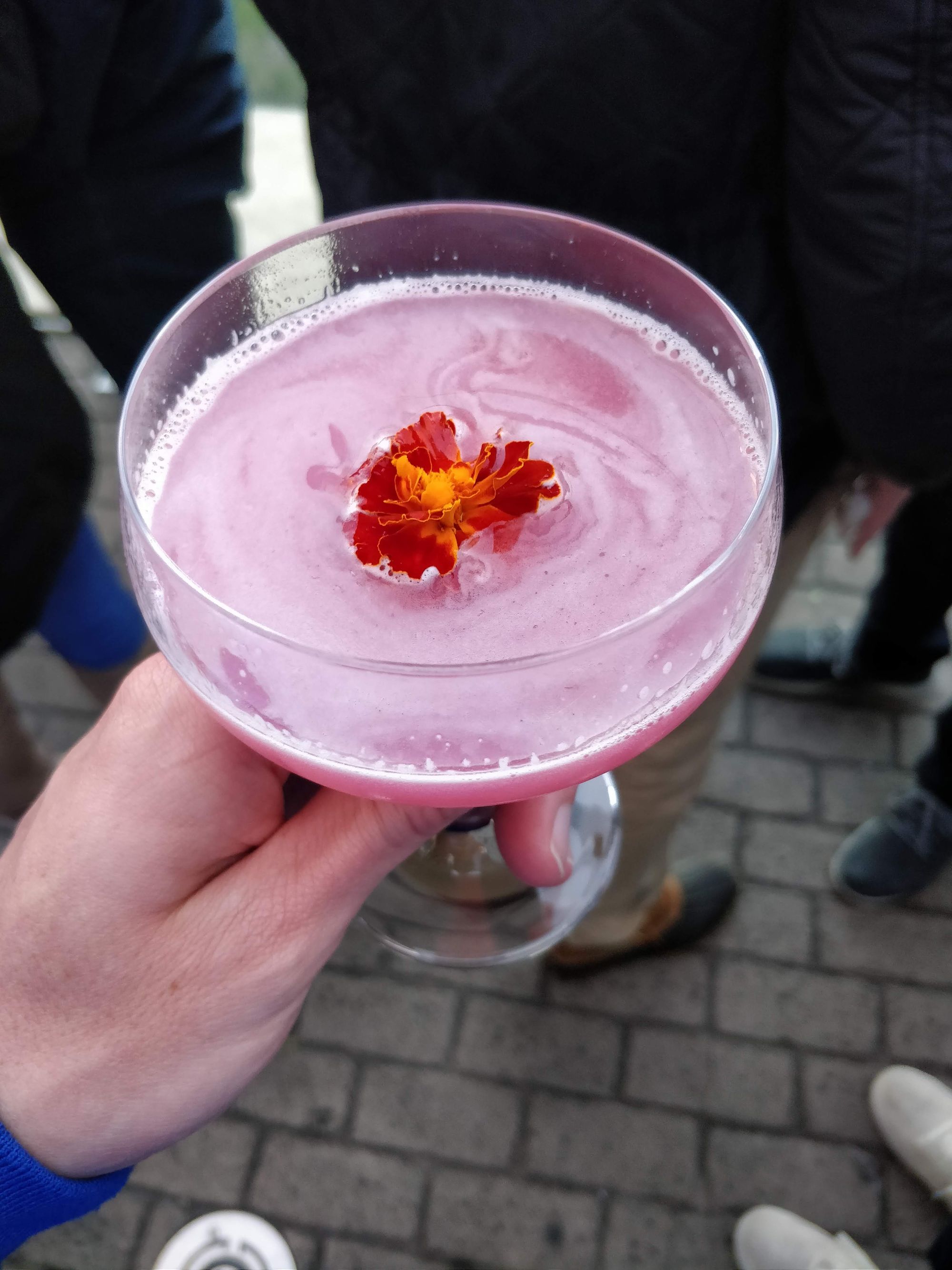 My single ordered $18 cocktail was a "Pink Drink", which pictured above contained:
Denizen 3yr rum
Monkey shoulder blended scotch
Spiced pear
Purple sweet potato
Lemon
Paired together to make the photo you see above. The drink was a combination of flavors I hadn't really recognized in an alcoholic mixture. I sipped on this drink while sitting next to a fire with a bunch of others. Moving away from the drink - the atmosphere and view of this place was simply amazing. My only complaint was about the freezing weather, which I was not properly dressed for.
Mistakes on mistakes
I unfortunately made some mistakes in the rushed packing process and forgot a jacket along with socks. The Tampa weather really skews me to the temperature in other parts of the world. To solve these problems - I now own a sweatshirt from the DePaul bookstore.
The wind and cold weather just amplified as the weekend went on. Starting with rain and cold, then moving to 20mph winds and cold. Walking between destinations in downtown Chicago and rolling the dice whether one strip of sidewalk may be a wind tunnel. The wind continued to grow and could especially be felt on the boat architectural tour we did. Outside of my struggling to stay okay without shivering - the tour was very interesting and I learned a lot about all the sky scrapers.
Moving back to food, we visited a place that specialized in burgers and I requested a jalapeno cheese, Chorizo burger. That burger is below.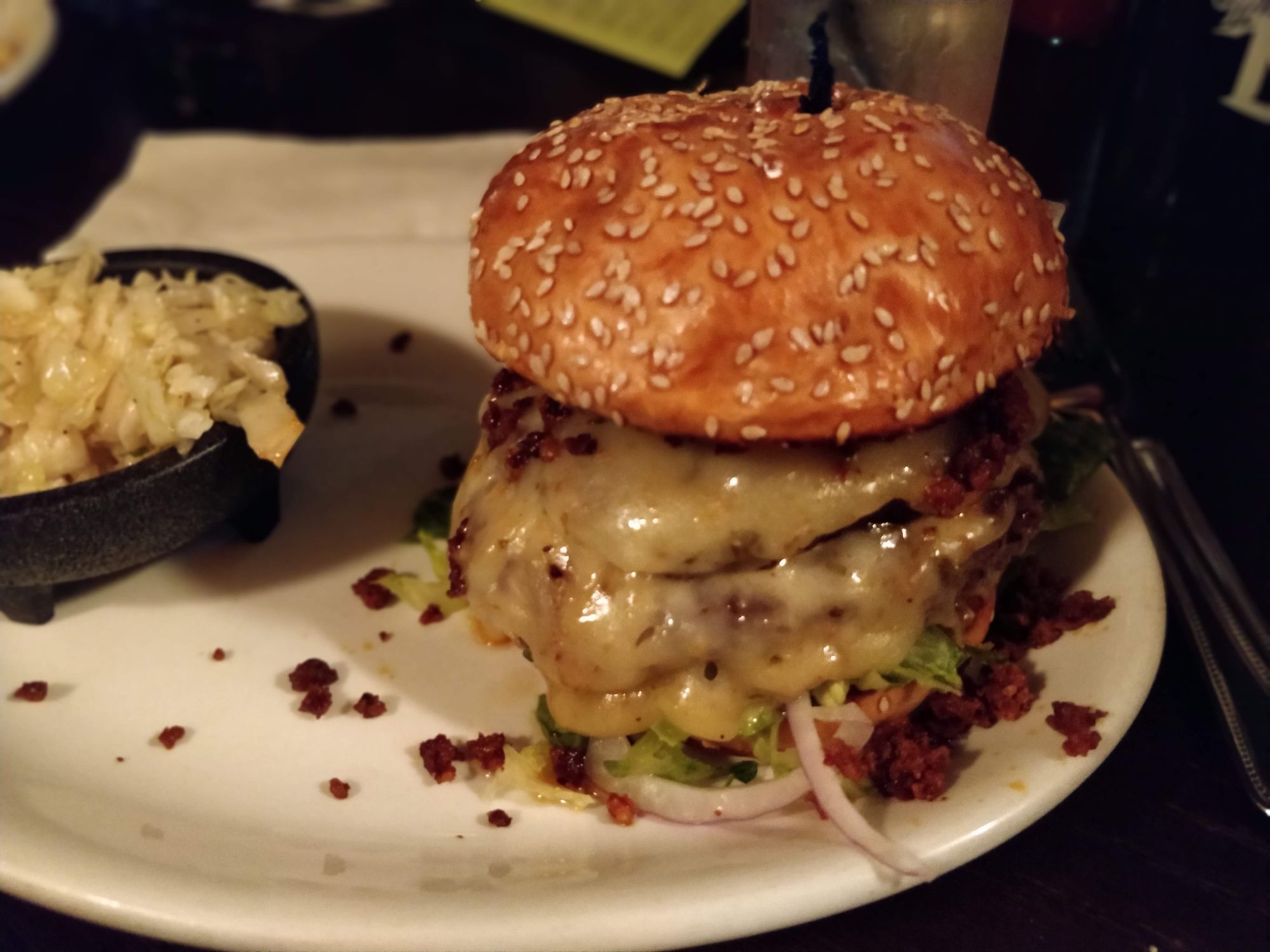 This burger was gone in a few minutes, maybe because of the alcohol or the greatness of this creation. The sharp jalapeno taste paired well with the unique flavor of chorizo then all of that combined with the regular beef, lettuce/onion/tomato burger items.
Outside of the food or weather. I am continuing to appreciate a really seamless train system. Riding the CTA trains in Chicago with a 3 day unlimited pass showed off how easy traveling can be, but I'm sure that was because the city was built to support it. The Chicago Marathon was also conveniently the same weekend of this Chicago trip, so places were more popular than their usual.
With that, a few food pics and non-coherent descriptions. I'm passing out and hoping to make it on my next flight.