Once in a Lifetime Pandemic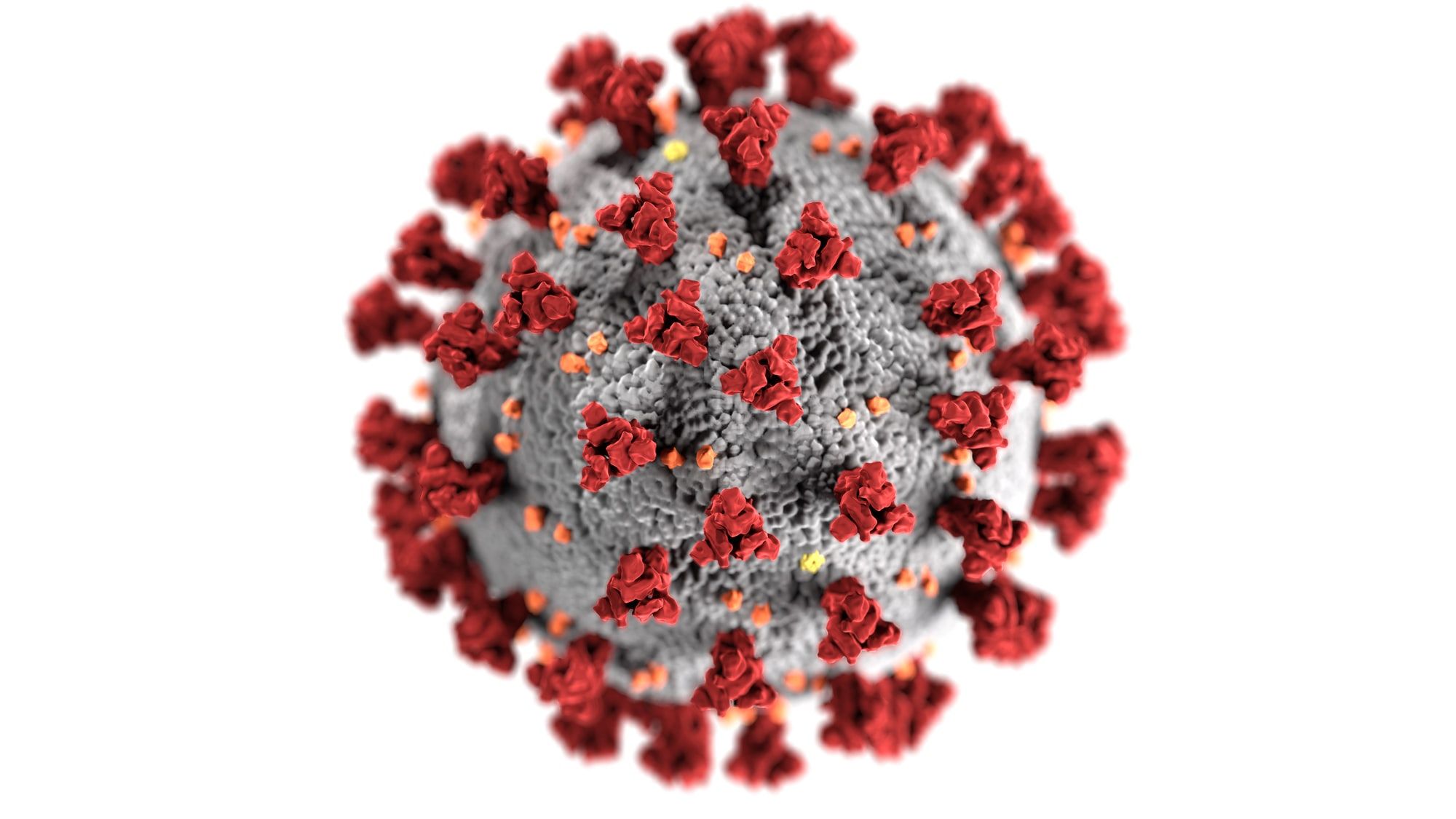 On March 11, 2020 the WHO made an announcement that COVID-19 (2019-nCoV) had been classified as a Pandemic. This is my 2nd post on this matter with my first beginning during the first few situation reports on January 27, 2020.
Though, what does Pandemic even mean? I don't have scientific answers but we can break down some common words like so...
Outbreak - Huge rise of disease in some place.
Epidemic - Large outbreak of disease in places.
Pandemic - Global (World) outbreak of some disease.
So when the WHO re-classified "Coronavirus" to a Pandemic the world stepped up and in just a few short days. Things went to a point that I've never seen in my lifetime before.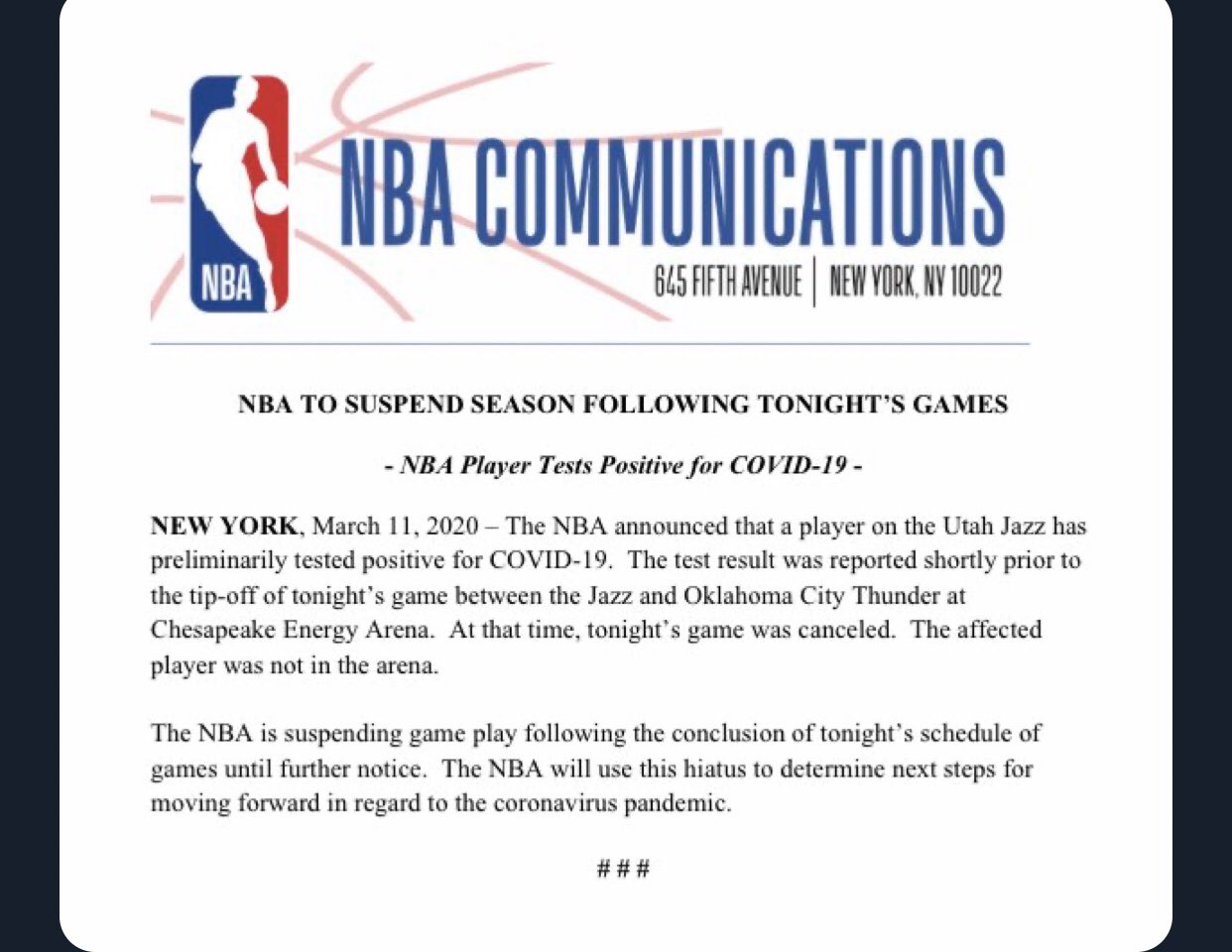 The first news I heard was the NBA season ending until further notice after a Utah player tested positive for the disease. This was just the beginning as PGA Tour and NHL also put a pause on their seasons. The MLS just put a 30 day hold on the season even though it had just begun and the MLB cancelled the remainder of spring training and pushed back the regular season by at least two weeks.
That wasn't all, as the NCAA followed along with national teams for US Soccer and even internationally with the Primer League, La Liga, Series A and much more.
While every sport in existence was going on hold, theme parks from Disney Land to World were closing. In terms of conferences, everything you could imagine from E3, Google I/O, F8, MWC, GDC and more were postponed, moved online or cancelled until next year.
---
As days went on if an event, gathering or more involved more than 50 people it was probably postponed. No company or individual wanted to be responsible for the spread of a virus. Even locally yearly events were cancelled in a heartbeat and school spring break extended. Some colleges moved online forcing kids out of dorms.
Locally, USF made the following statement:
As directed by the Florida Board of Governors, we will begin transitioning all of our classes to remote instruction for two weeks following spring break, March 23 through at least April 5.
https://www.usf.edu/coronavirus/index.aspx
My theory is that with spring break ending, they want the 2 week padding of online teaching to prevent thousands of students re-uniting and spreading whatever. Which makes sense, but even then it wasn't over.
---
Graphs started being produced showing how other countries reacted and case counts to which to the average American probably said - "get ready".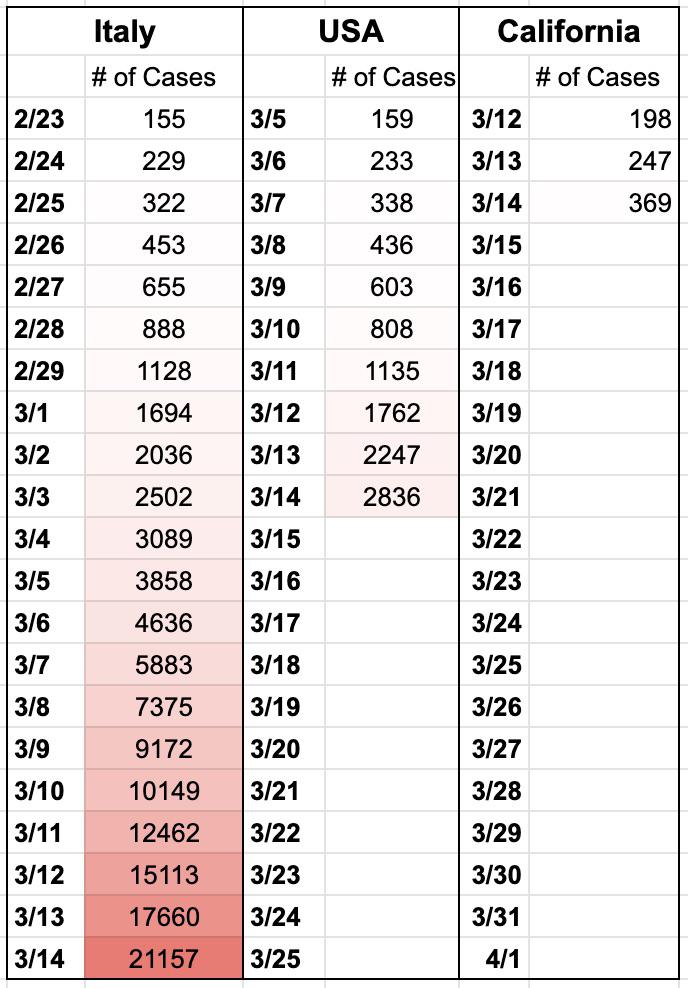 This led to people rushing grocery stores, which in turned drained all soap, toilet paper and random types of food from the shelves. I remember going for my usual shopping trip and it was like the day before Thanksgiving - people everywhere and no food.
Publix noticed this and announced the store would close 2 hours earlier than normal until further notice.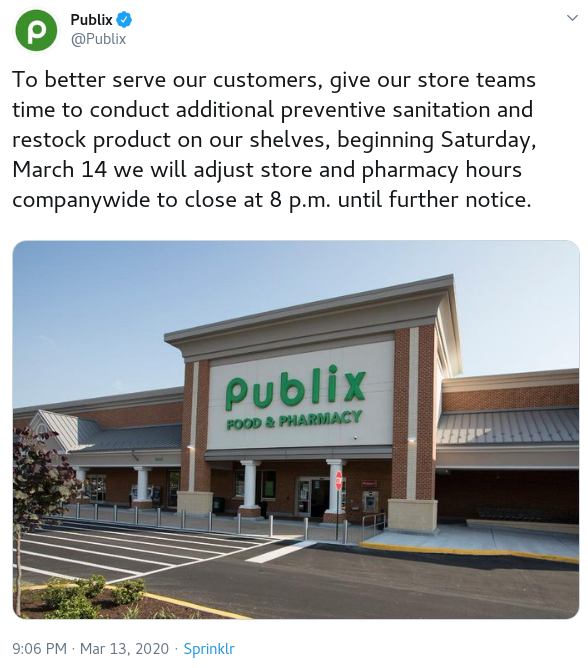 No matter what, the world has changed drastically in the past few weeks and this will be event in the books like major other human events. It is sad, but it is interesting to see this unfold. I've never seen anything like this before and I don't think I ever will again.