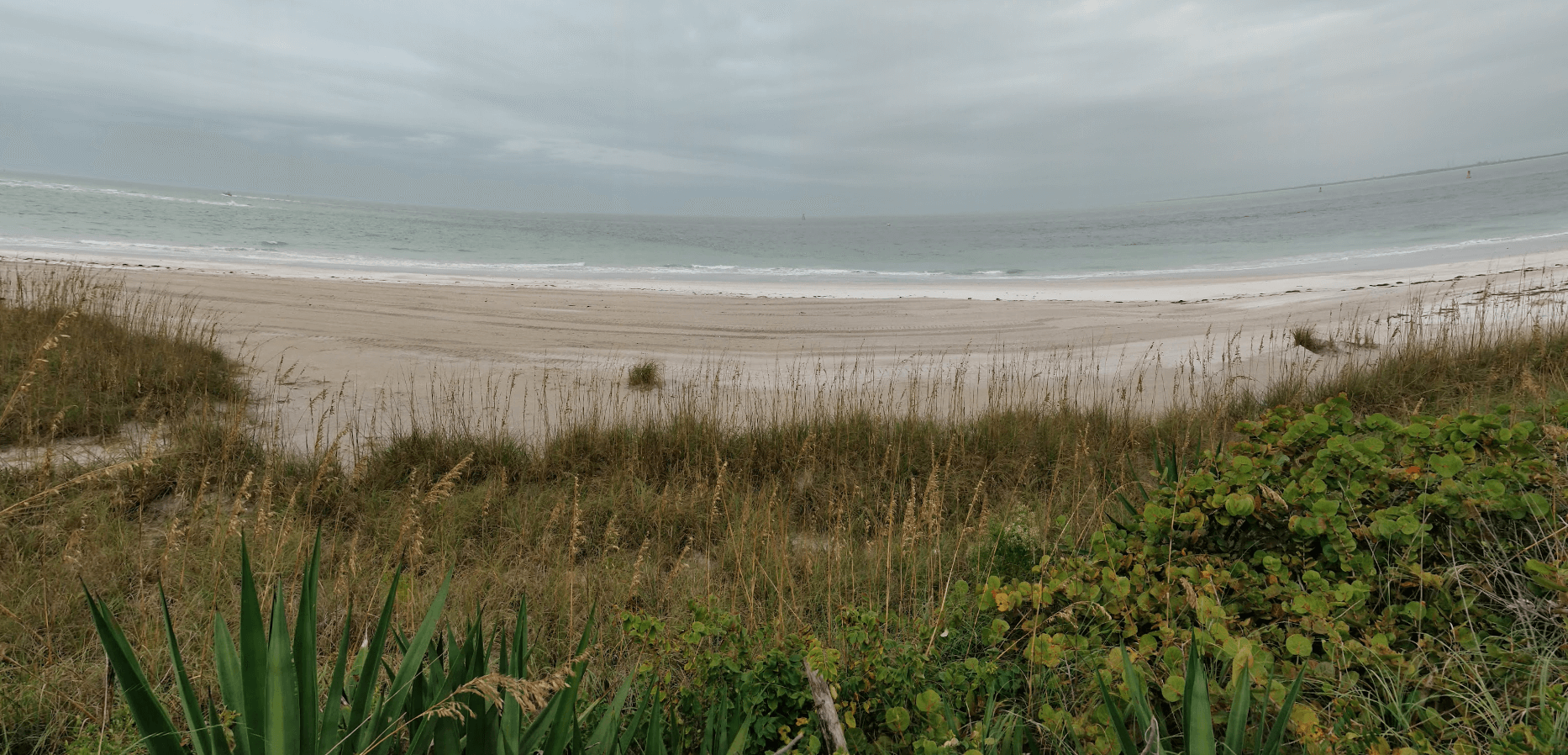 Home to gopher tortoises, turtles and much more is the cool beautiful place of Egmont Key. Reachable via ferry from either De Soto Park in St. Petersburg, FL or Anna Maria island in Sarasota.
Visiting this island from De Soto has changed over the years with the price steadily rising from $20 -> $25 -> $30 for an adult ticket + tip. Add in the $5 park fee to park and the 2-3 tolls on the way in and you are looking at a ~$45 adult price tag. Throw in a few visitors or family members and you've got yourself an expensive visit to a very secluded island.
However, regardless of that. This island has everything.
Calm beach with smooth sand
Fishing
Snorkeling
Historic Forts
Bird Sanctuary (do not disturb!)
Homes (for the pilots)
Lighthouse
Picnic Tables (in the shade!)
Historic Trail (around island)
Turtles/Tortoises
One of the more interesting thing is the tortoises that roam around.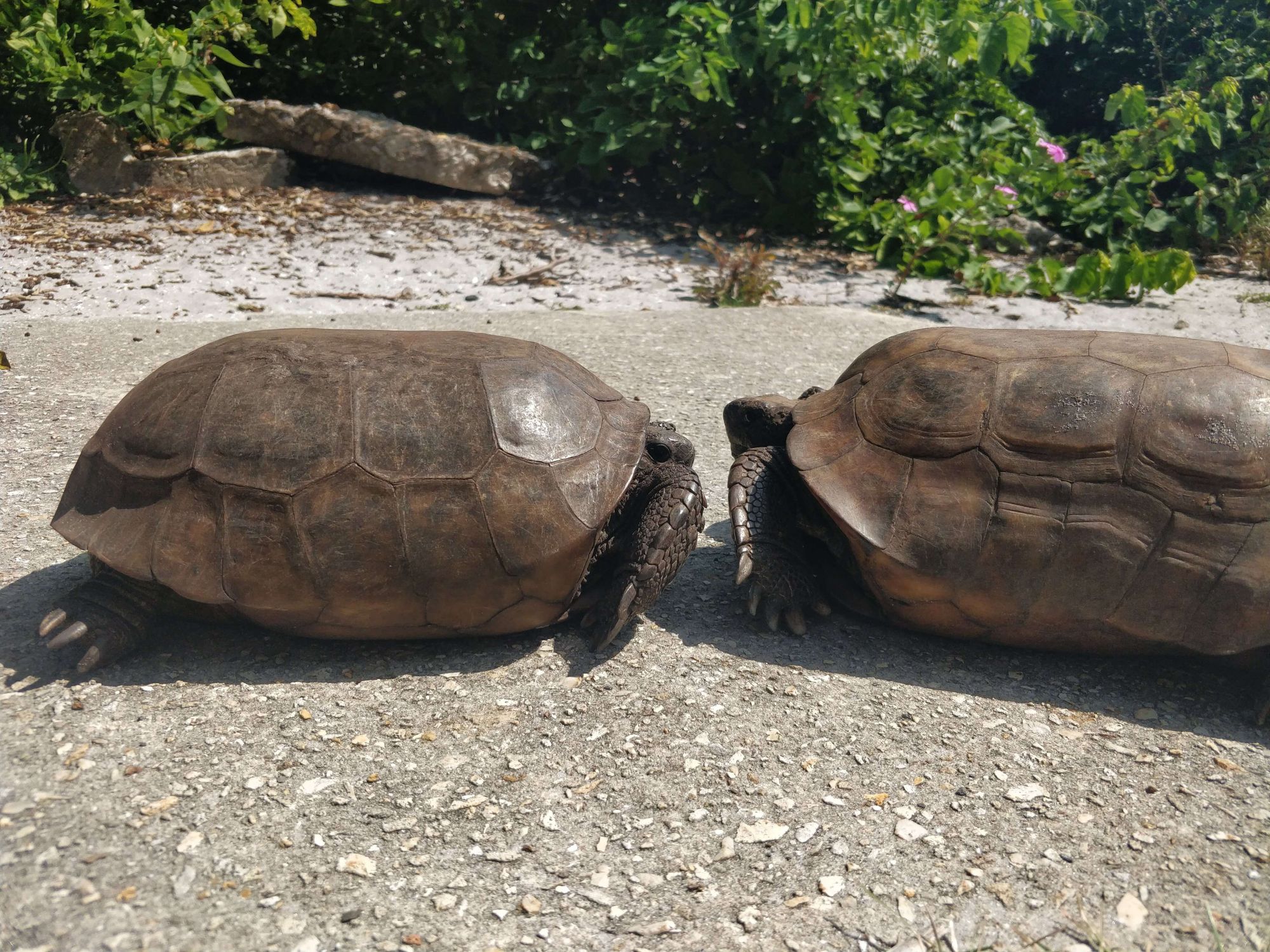 These guys are the calm elderly that roam around looking for green to munch on. Keep your distance, but with a patient stance you can grab some cool photos. They live in these little holes scattered around which are normally marked with caution tape so the visitors know not to intervene.
I was curious how the animals would do when Hurricane Irma was approaching Egmont Key, so I tried to get out as soon as possible once the hurricane had passed.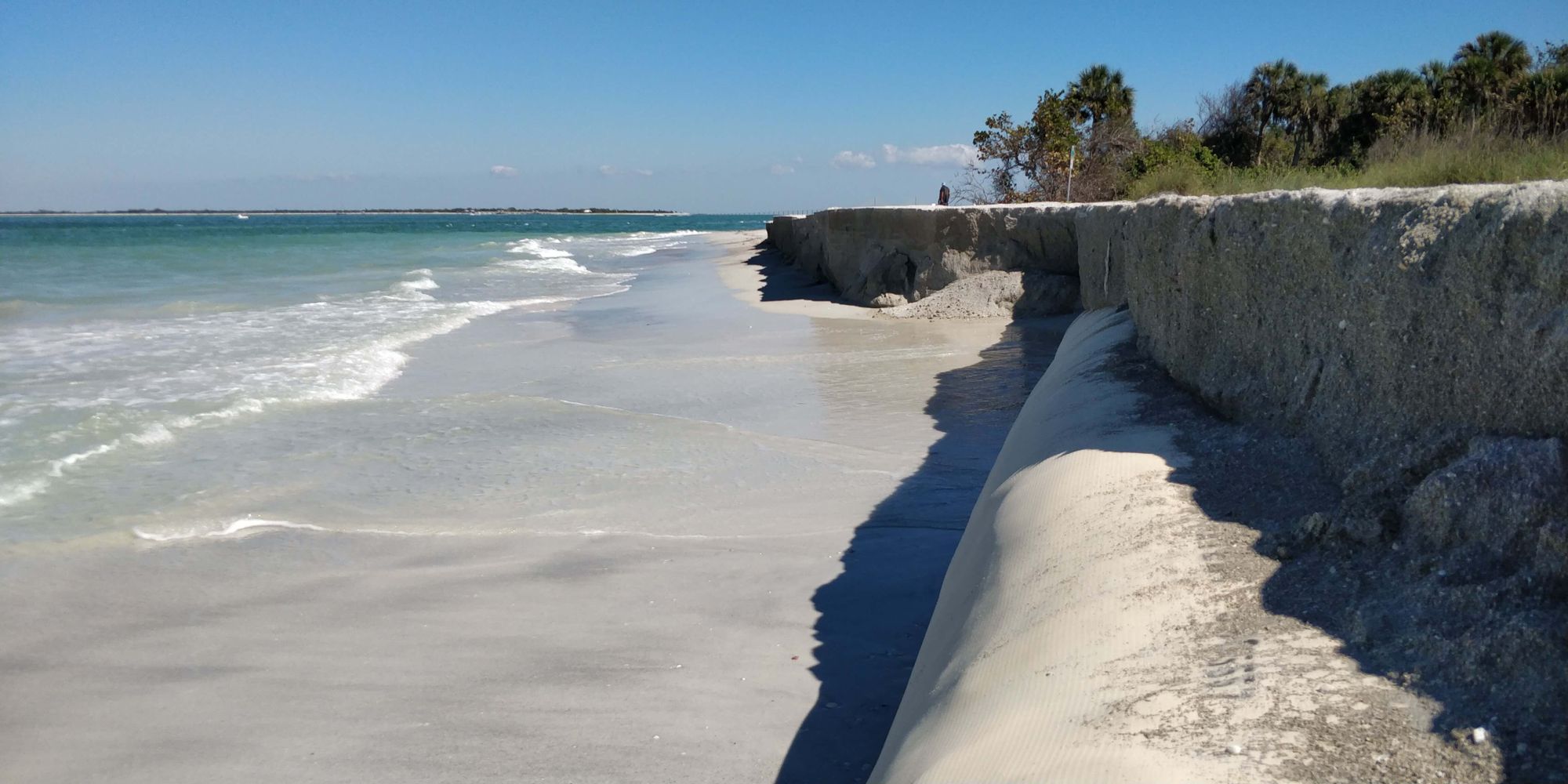 It was interesting to see that the storm had basically carved a solid ~7 feet out of the side of the island. I could stand being 6ft 4" and not be able to see over the top of the carve out. I was curious what this meant for the island with a good deal of the beach now missing.
It took almost a year, but I saw in March of 2018 a huge effort underway with heavy machinery on the island. It appeared the bay was being dredged (presumably to help with larger ships) and huge amounts of sand/dirt was being dumped on Egmont Key.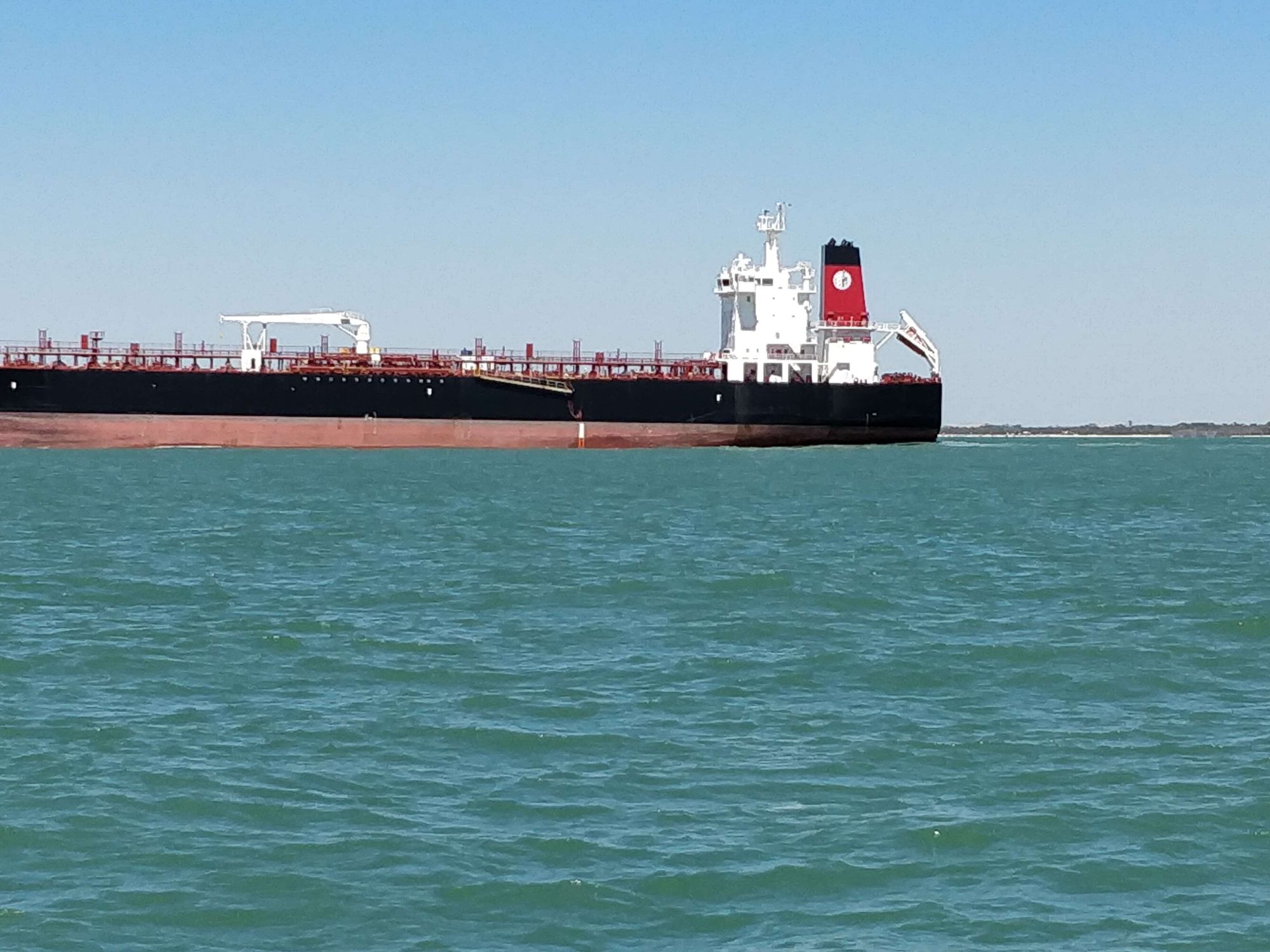 Once this was done, the beach was back and it looked quite larger than it was before. A huge chunk of land ready for the armies of boats to anchor and enjoy the beach. Alcohol isn't allowed on this island, but you can get away with drinking on your boat or around it anchored off the island.
If the historic nature of the island is more your fancy. You can find forts, historic trails and even the remains of hundred year old buildings. Information signs are spewed across the island that give a little glimpse into the building of the past as well as a bunch of information about it.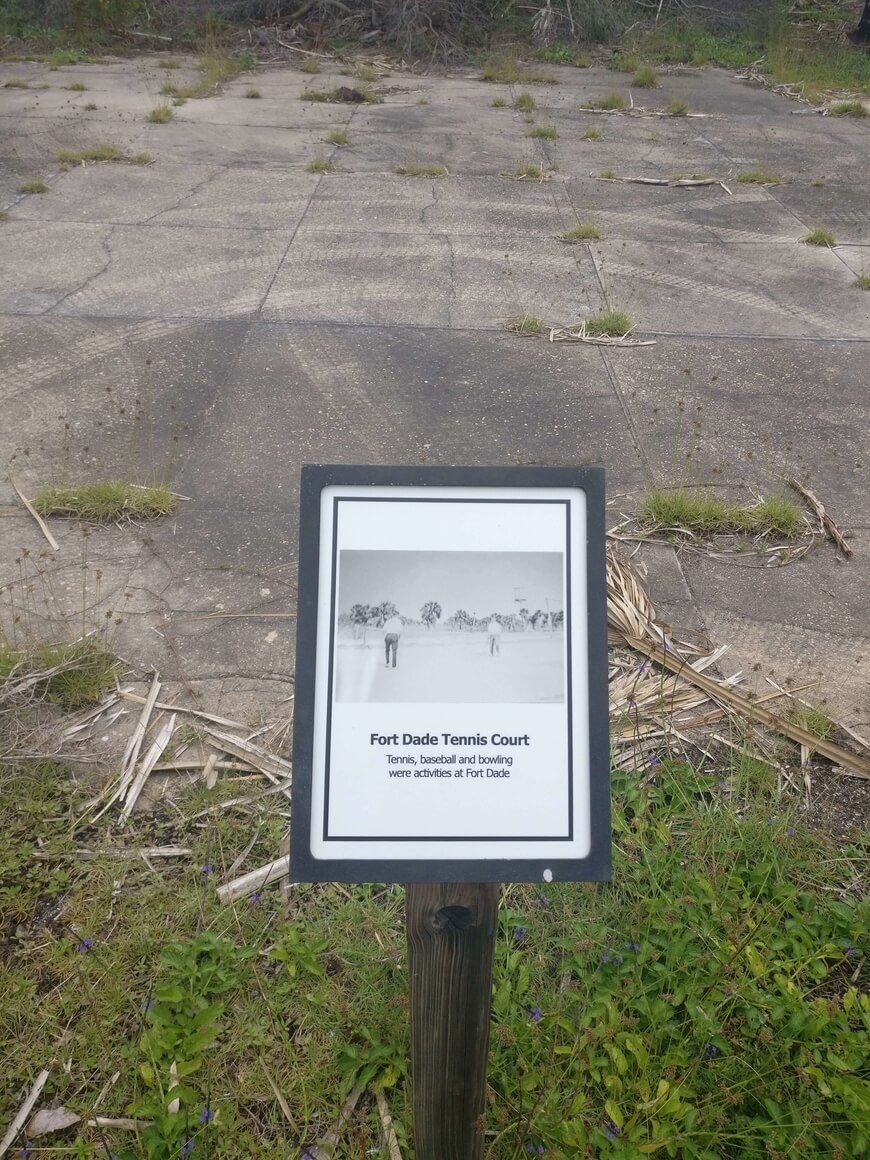 Finally, the forts themselves are a sight to see and explore. Most of them can be explored from within or even on top.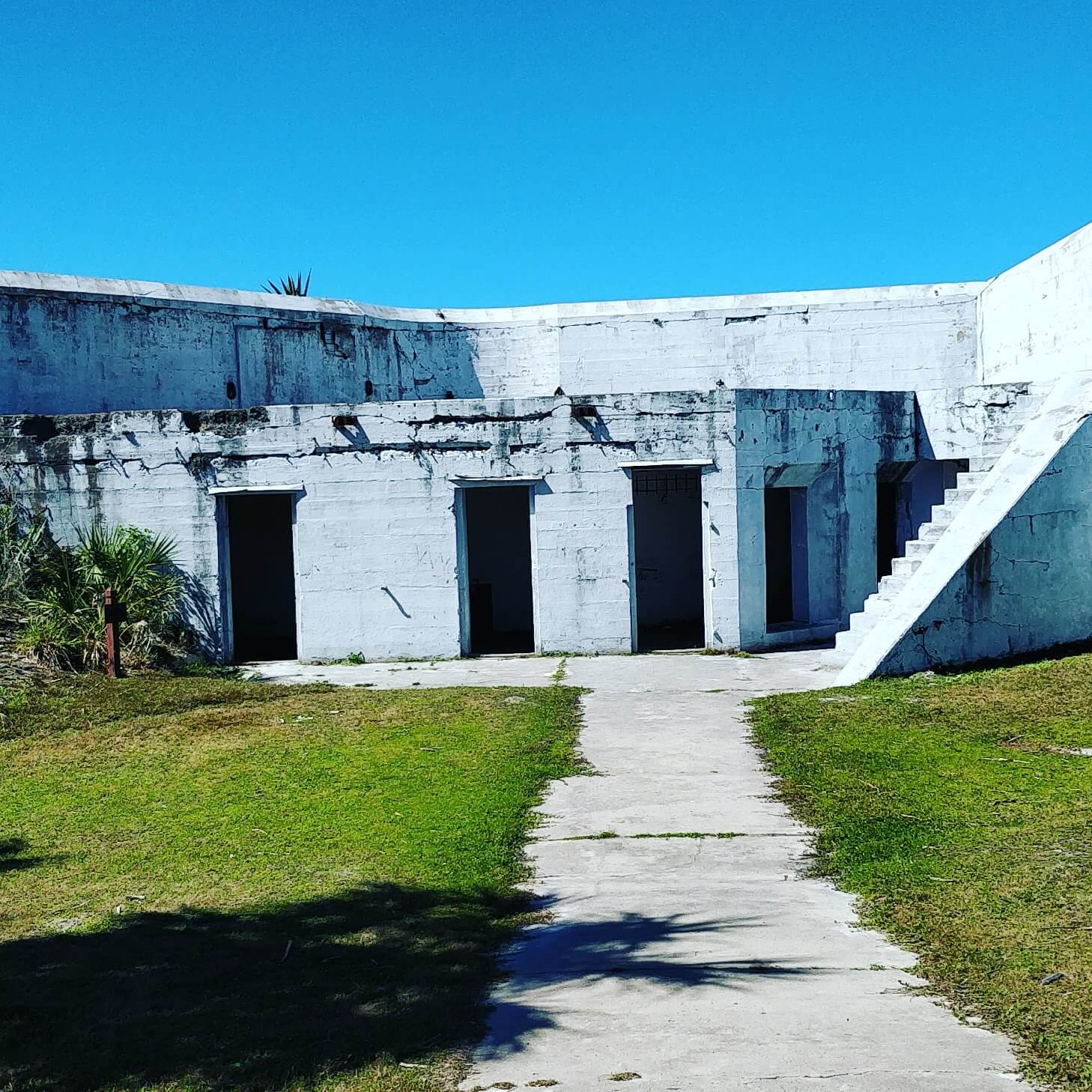 I've been to this island 19 times and spent far too much visiting. If you are in Tampa with time to spare - take the ferry. It is worth the trip.