For this post I wanted to take a look at some parks around Tampa that I frequently visit and provide some commentary about them as well as location/website/pricing for each one.
---
Lake Rogers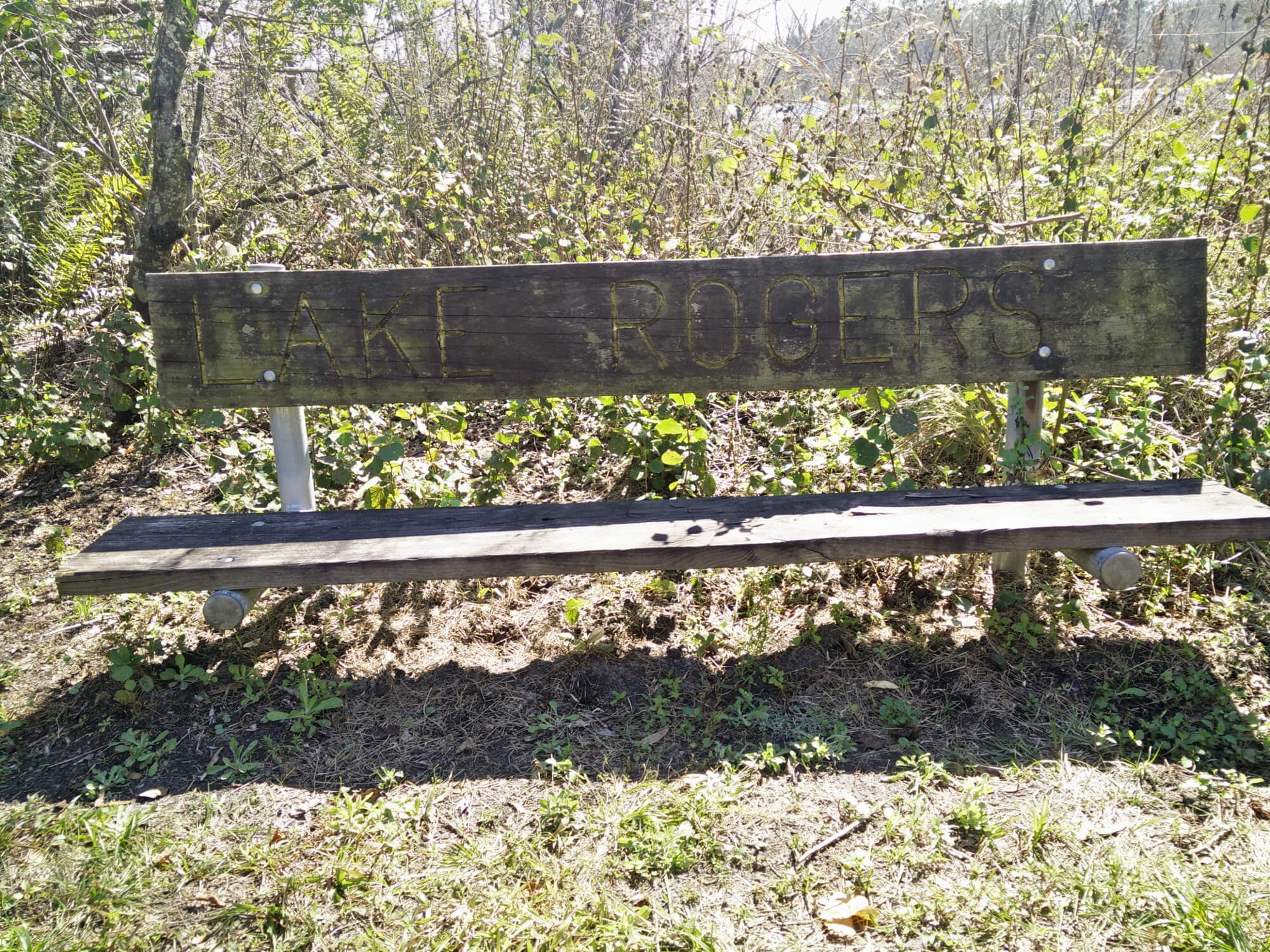 7am - 6pm
$2 per vehicle (honor code since no attendant)
Odessa, FL
So this park was the first park I encountered after moving to Tampa. It was about 5 minutes from my apartment when I first moved here. This parking lot was normally quite damaged with a swampy muddy tiny lot - with an envelope and sign to pay $2. You were expected to take one of the envelopes, take the car decal out and put in $2 and deposit it. There were occasions I skipped it, but if I had the change/cash on me - I did pay.
Over the years that payment machine evolved to some digital, but still manual equipment to pay either digitally or physically and get a receipt printed out to place on your dashboard. The trail starts at the parking lot and has tons of different paths:
Straight to water
Straight to Equestrian trail
Start the inner loop
Start the outer loop
The inner loop (closet to the pond) on most occasions I went had plenty of locations flooded. So for a run in the morning - it wasn't the best loop to take unless you wanted some mosquito laden water to splash around. I actually blogged about this years and years ago from an Ingress point of view with tons of photos of the flooding if curious.
The trail has no boardwalk, just the pure ground of the Earth. Cleaned up and brushed off every morning to locate and remove any large branches that have fallen. A good place to run, walk and kayak with a partial amount of the trail in shade cover on a hot day.
---
Brooker Creek Preserve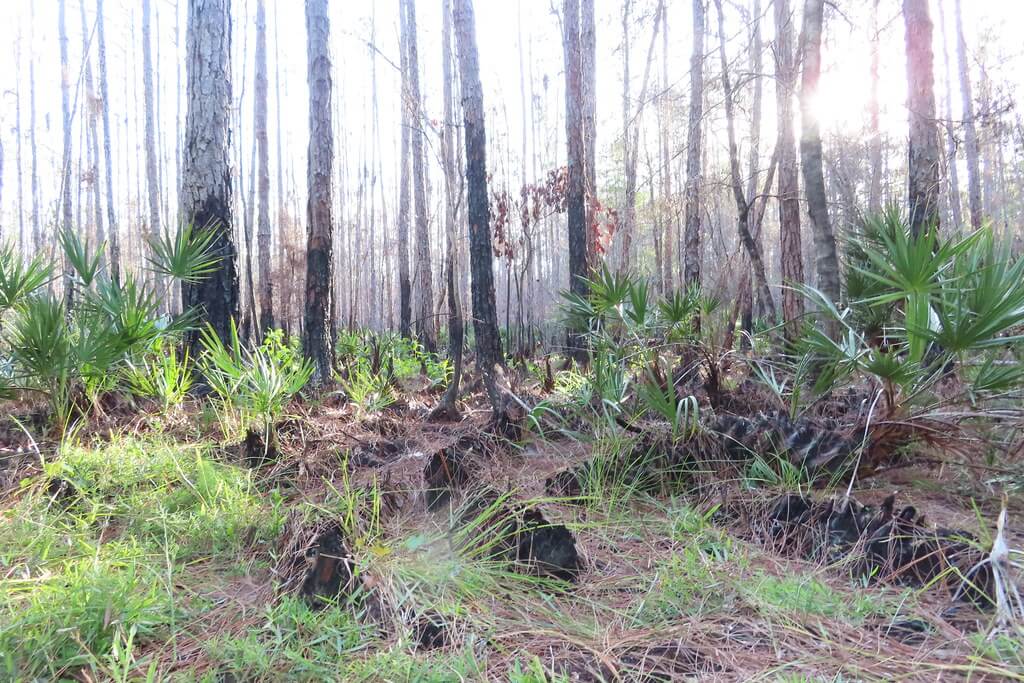 7am to 1 hr till sunset
Free
Tarpon Springs, FL
Brooker Creek has probably the best entrance of non-beach parks. You'll enter a near 1/2 mile journey at a slow pace through the preserve coming up to the large parking lot and entrance.
This park starts off on a boardwalk if you stay near the nature center and other buildings, but then drops off into some brushed Earth. The deeper you go on this trail it opens up at various points to various alternate trails. You may stumble upon the black water cutoff portion which will take you on a large loop through a barely touched trail that may be flooded.
I'd highly recommend bug spray for this park since standing water is everywhere. I've not gotten to experience the various buildings and tours that exist here, but I each time I come there is either a camp, group of kids or some bird watching group here.
---
Lettuce Lake Park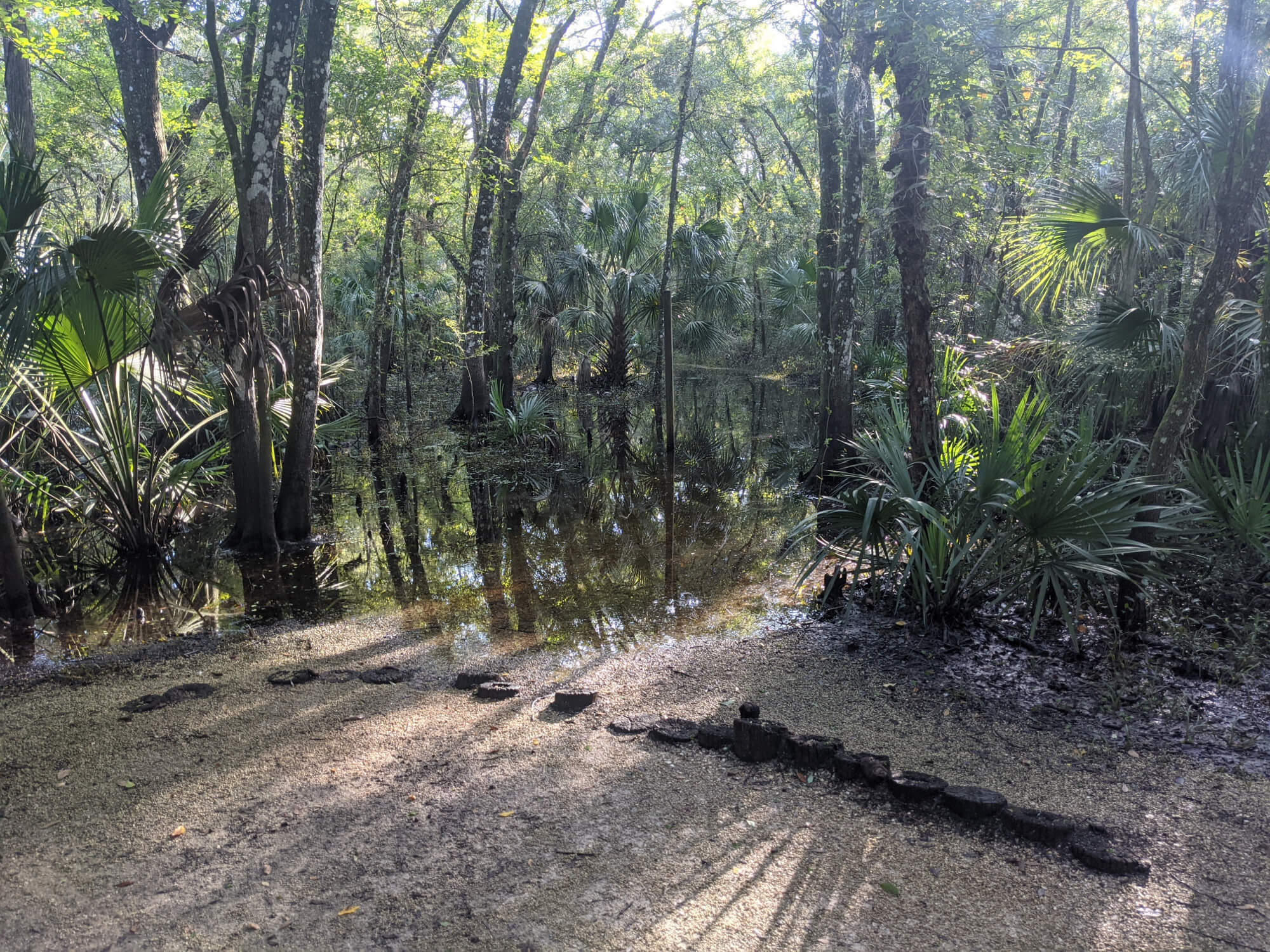 8am to Sunset
$2 per vehicle
Tampa, FL
This park is paved throughout the main trail with little offshoots for boardwalk trails and some through the trees nature trails. The distance for a single loop on the pavement is roughly 1.2 miles so its quite nice for a running loop and quite calm and peaceful in the mornings.
The trail intersects the park road in one location and my luck of getting into accidents or close calls between cars and runners is not the best. I've been hit by a car (~10mph) at this park while running. This is the only park this has ever happened so not sure what the deal is.
While this park is more built up in infrastructure than some of the other parks I normally visit. I tend to spot snakes crossing the trail at this park way more than any other. You can also people watch those renting kayaks and see how good folks are staying upright while entering the river.
The entrance isn't hard to miss by a main road and parking is everywhere by each major portion of the park. The playground, kayak, boardwalk, trail, nature center and sport courts all have a distinct parking. Lucky for most the parking is under trees for a nice cool parking before the day heats up into the 90s.
---
Upper Tampa Bay Park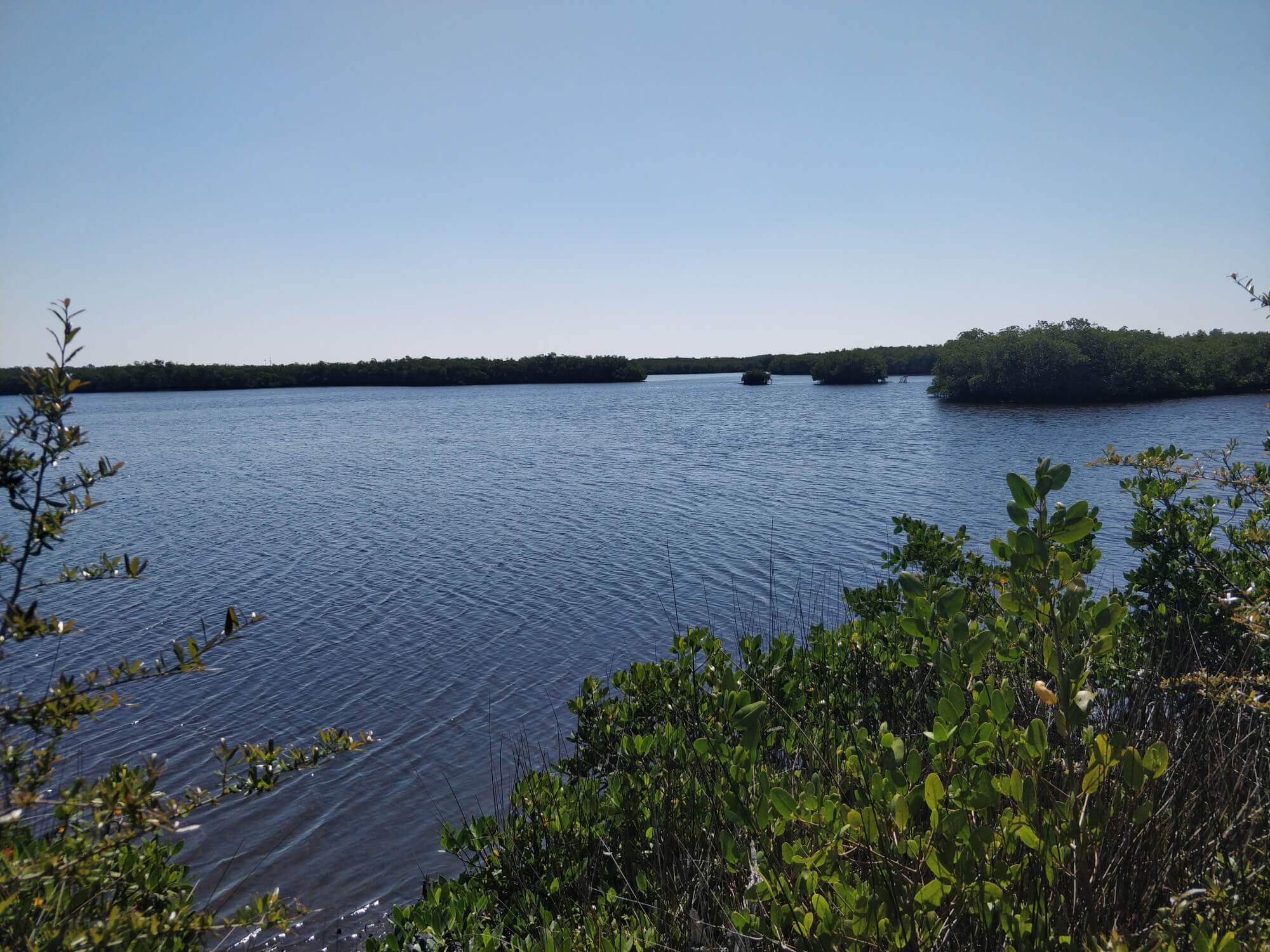 8am to 6pm
$2 per vehicle
Tampa, FL
Upper Tampa Bay Park is not easiest park to traverse unless you like crossing parking lots consistently. This park has many different locations throughout to take one of the many nature trails. Unlike other parks in which the trails all connect - these do not. So you either have options to move your car in between trails or walk ~5min around the parking lot to the next entrance.
The big focus around this park is water entry. There seems to be a huge abundance of canoes and kayaks available for renting. This park is all about boardwalks and swamp/marsh water viewing. I wouldn't recommend this park for exercise unless you stay off the boardwalk sections and near the hot sand area.
---
Next time, I'll try and do a deep dive into some gulf parks like Boyd Hill, Ft De Soto, Honeymoon Island and Caladesi.