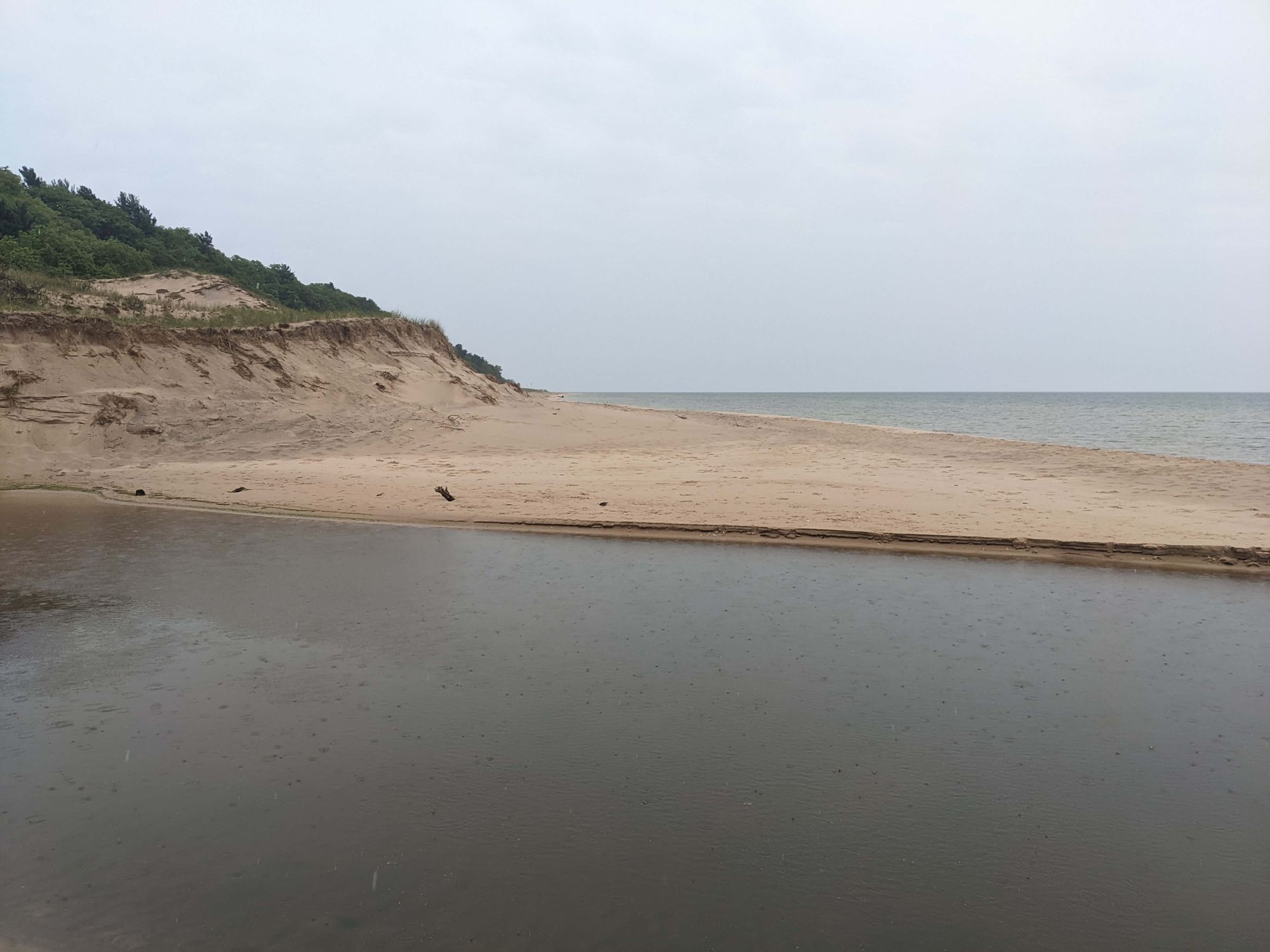 My first travel since the COVID-19 restrictions had been relaxed. This time entering an airport and seeing a mix of masks and non among the crowd. Additionally, seeing all businesses open in the airport was a change from my beginning COVID timeline flight in which non-food establishments were just closed.
Flying to Michigan from Tampa was a challenge to find a direct flight from my preferred airlines out of TPA. Only finding a direct from PIE (St. Pete / Clearwater) to GRR (Grand Rapids) via Allegiant.
I've never flown Allegiant before and it appears to fit the the budget airline experience, but I'm honestly at a lost how its cheaper in the scheme of things. You have to pay for a carry-on bag, you have to pay for a checked bag, you have to pay for seat picking, you have to pay for food/drinks. You are also forced to pay for a "carrier usage fee" which makes no sense.
So if we look at my base air fee with Allegiant it was $147.12 total, then all the additions I had left me at $338. A complete random Southwest flight from TPA to MDW to GRR at the lowest plan is $332. I see no benefit of Allegiant unless you are flying alone with no luggage.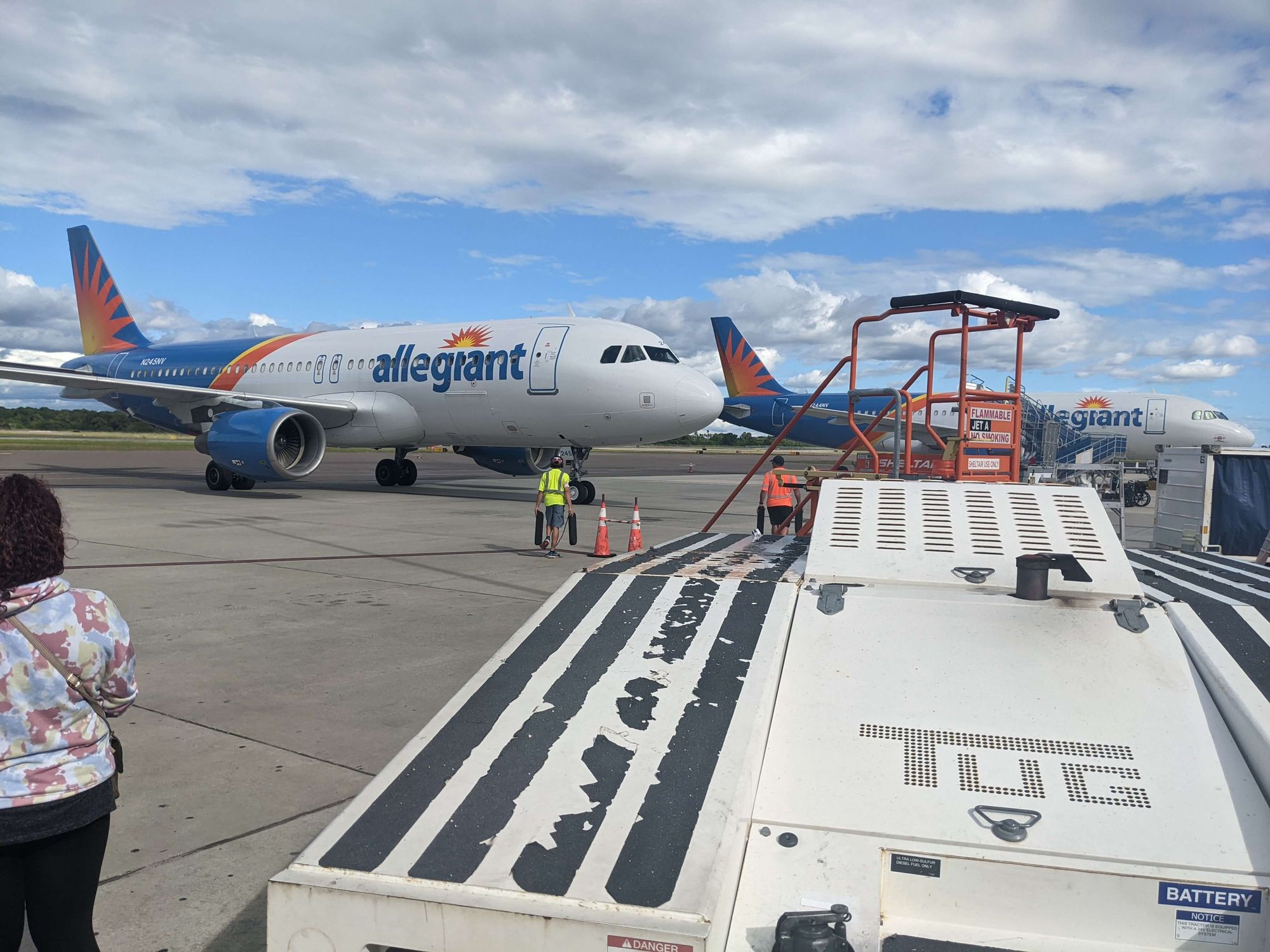 This also was the first time I was boarding a large 747 via the tarmac. It was quite eerie walking under a wing to board the back of the plane via steep stairs. This also proved how dumb humans are with people seeing the shorter lane on the back of plane and going towards it even if they were sitting in row 12. This paired with the older folks who needed the ramp boarding in the front of plane, but sitting in the back half led to a collision in the middle of plane of folks trying to cross.
This took forever to board as a 5:15pm departure for Allegiant actually meant a 5:43pm departure. Paired with waiting 30+ minutes for our bags in GRR led to quite the delay at the airport. A journey that expected us arriving around 9pm turned into arriving to the house around 10:20pm.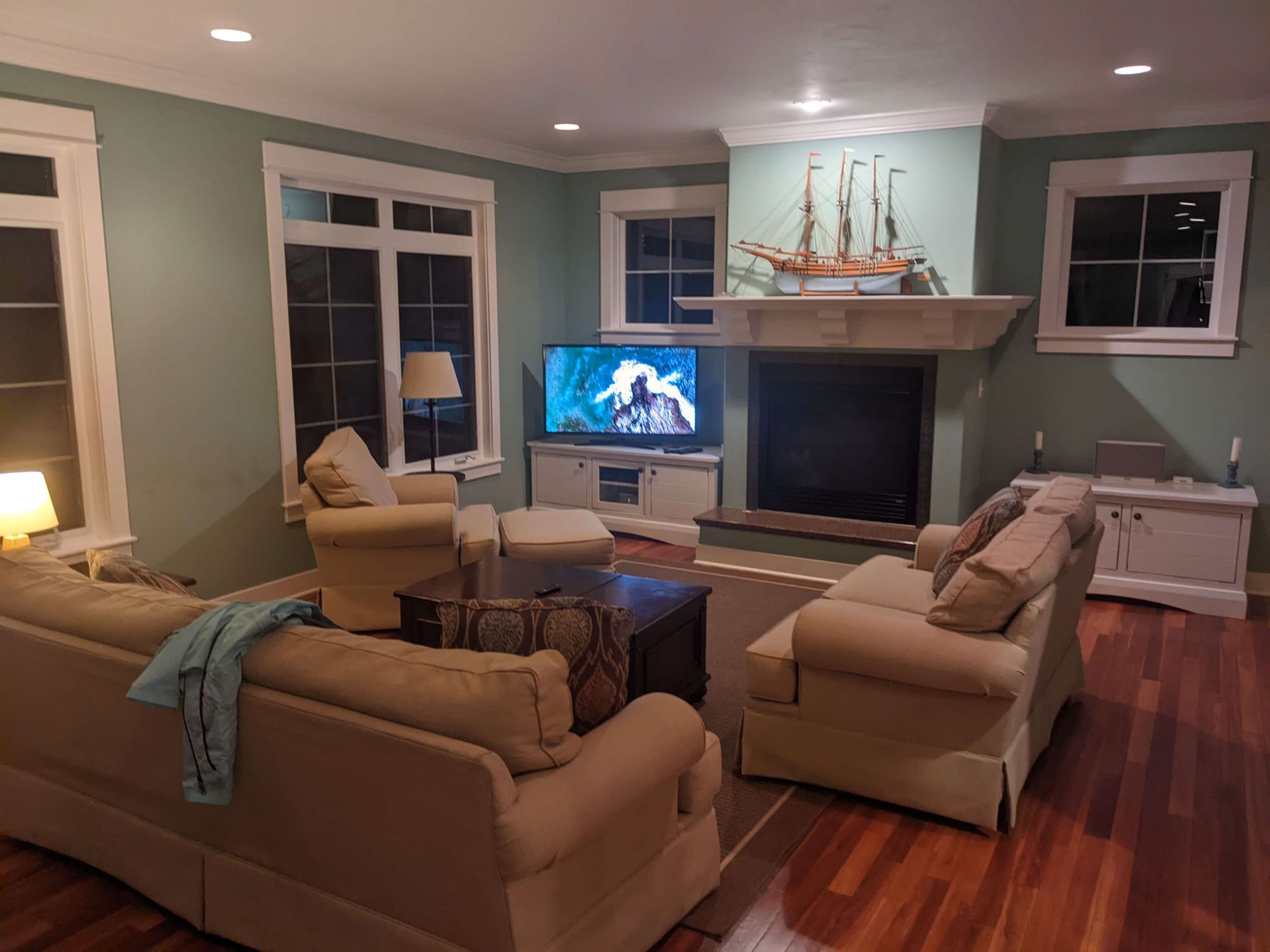 It was a bit chilly compared to Florida folks and the first day was nothing but rain and clouds. Plans were getting destroyed as some events didn't seem worth it during a constant mist of cold rain.
I took advantage of this rainy day and started exploring the shore line. It was clear the expensive purchase is building a bridge down the ravine/shore to the water as you could see premium stairs or some just falling apart.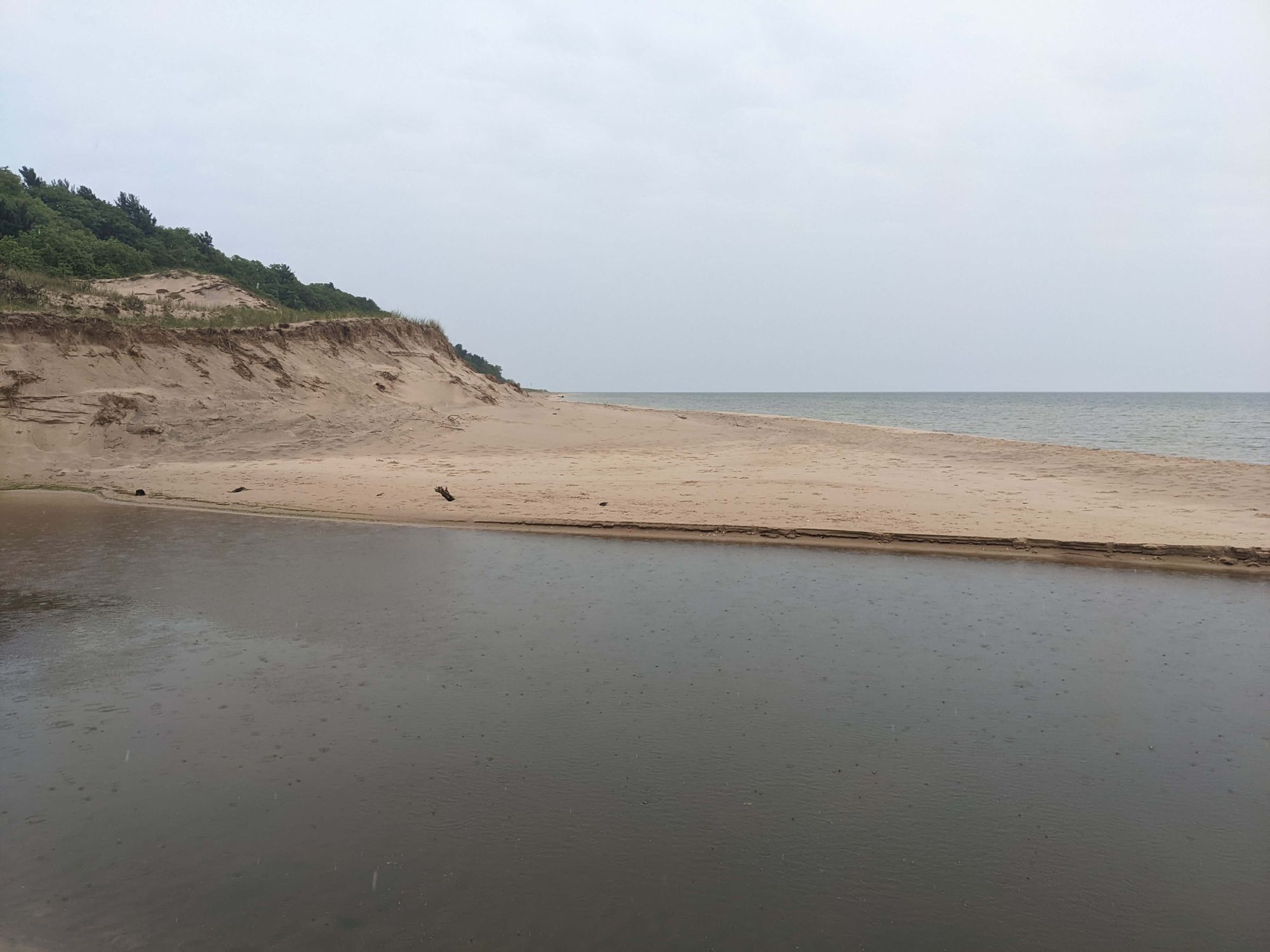 It was a good, but interesting trip.
Went fishing and lake was rough and cold.
Drove 1.5 hours north to visit Big Sable in cold rainy weather.
Some party members got sick, changing plans even further than rain.
Selected "hit" restaurants were just ordinary sports bars.
Power went out one morning for a solid 3 hours.
Internet was hit and miss at house, but neighbor bragged about having fiber as an attraction to their rented guests.
It wasn't till the departure that this story grows. All the folks on this vacation were leaving at different times and I was first to leave on Thursday. Dropped off at the airport 5 hours early so family could golf - I sat and waited for my flight and boarded.
Something was odd this time as just like the departure to GRR, we were just sitting on the tarmac waiting forever for people to board. I knew something was off when the door never shut and nothing was happening.
The captain came on the mic and said due to bad weather in Florida, the flight was delayed 1 hour and they were debating de-boarding us from the plane. In 10 minutes they checked in again and said waiting on traffic control to find an alternative route as the 1 hour delay was now 3.
We got no update for the next 30 minutes just sitting on a hot plane at the gate - then an Allegiant employee that looked like a guy I recognized from the ticket counter got on the plane and on the microphone and said the worse thing possible.
"This flight is cancelled, we will work to reroute you."
At 6:36pm the email arrived to make it official.
We regret to inform you that your upcoming Allegiant flight 1072 originally scheduled to depart Gerald R. Ford International Airport (GRR) to St. Pete-Clearwater International Airport (PIE) on Thursday, June 9, 2022 at 5:15 PM has been canceled.
So now I was in a pickle. Dropped off at airport 2 hours away from the rented house and it was late. I saw the lines at both the ticket counter and gate absolutely insane with hundreds of people.
I jumped on my phone and saw the same Allegiant flight but tomorrow (Friday) and started going through the booking on my phone. I pulled out my credit card and filled in information and booked it. Unfortunately, it failed as the flight was full by the time I submitted.
I blame myself messaging folks in anger vs just trying to re-book a flight as soon as possible.
I then shifted to +2 days (Saturday) for another GRR to PIE flight and it was also booked. It seemed every Allegiant flight was just full. It was my turn in line and the staff confirmed, the earliest flight they had available was 16th which was +7 days from the current (June 9th).
That was not going to work, so I went straight to Google Flights and just looked for flights for that day (7pm on Thursday) and there was no flights left to Tampa for that day. The closet thing was a $500 one-way flight to Atlanta on Delta, which I could then easily jump from Atlanta to Florida in the next morning.
That seemed like too much money to spend, so I just started looking at the next day (Friday) to get home on any airliner. I was lucky to be in a position to have the funds to just buy another flight while most the crowd on this Allegiant flight looked unfortunately bound to the available Allegiant offerings which would expand their trip by 7 days!
I always book non-stop because I get dizzy on flights and the less flights make me feel better. There was no direct flight for at least a week so I knew I had to find at least two flights.
I found a Delta from GRR to DTW to TPA. This was going to work, except my car was at PIE. So this is what happened.
Thursday - June 9 - 5:15pm - Original Allegiant Flight departure.
Thursday - June 9 - 6:36pm - Allegiant Flight cancelled.
Thursday - June 9 - 7:00pm - Allegiant flights full till June 16.
Thursday - June 9 - 7:08pm - Delta flight booked one way - $337
Thursday - June 9 - 7:14pm - Hotel booked - $184.85
Thursday - June 9 - 7:32pm - Uber to Hotel - $24.28
Thursday - June 9 - 8:15pm - Uber Eats - $22.60
Friday - June 10 - 5:05am - Uber to Airport - $13.77
Friday - June 10 - 6:15am - Flight to DTW (from GRR)
Friday - June 10 - 7:43am - Breakfast in DTW - $13.44
Friday - June 10 - 10:19am - Flight to TPA (from DTW)
Friday - June 10 - 1:02pm - Uber to PIE (from TPA) - $39.89
So all in all an extra ~$650, but I should get a refund from Allegiant in 7-10 business days of ONLY the airfare charge of $157, so basically an extra $500 and 1 day in Michigan in order to get home.
I can't imagine the alternative of staying another 7 days in a city I don't call home. I overheard one couple just say - "lets just go home and change our plans". I wish we all had that option, but I'm guessing most were not local. Allegiant was refusing to cover hotels because weather meant they were not at fault, thus did not have to cover.
I was extremely stressed in the moment tired, exhausted and having to quickly find a hotel, flight and food among a rush of a few hundred people doing the same.
However, I don't understand how other full flights from the same airport just traveled to Florida that night when only the Allegiant flight was cancelled. That sounds fishy to me.
Either way, I made it home +1 day than intended and I guess that's always a fear when traveling. I'm not sure I got to really experience Michigan due to constant rain, but I sure got a dose of stress of travel.