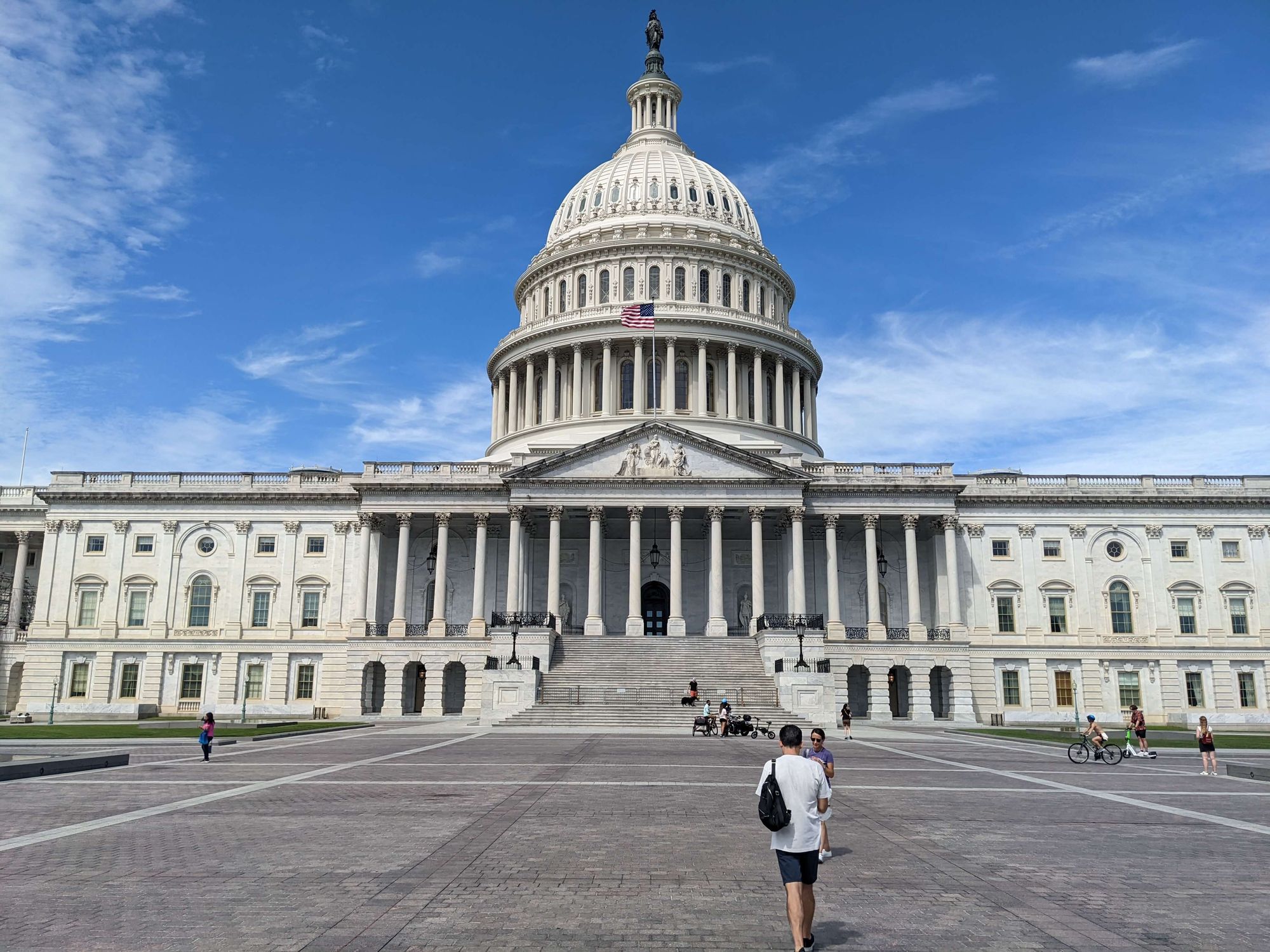 My 2nd travel after COVID-19 restrictions have been relaxed a bit and this time visiting a friend in DC. After my last travel nightmare with a different airline, I went back to Southwest for a slightly more expensive, but consistent airline experience. Which did not disappoint as my flight departed and arrived on-time with no issues.
This time a late morning flight around 9:45 to land in DC roughly at 11:30 prior to lunch. Visiting a friend this time was different because he didn't know we were coming, but don't worry we ran some logistics by his wife to be sure everyone was available. So my arrival and another friend's aligned almost perfectly to both be available around noon.
So the plan went into action - we took a taxi to the friend's apartment and waited outside in the locked entry for the friend to arrive. Sure enough he arrived carrying some alcohol for the weekend and spotted us. Thankfully that plan did not backfire and the 3 of us then went up to his apartment.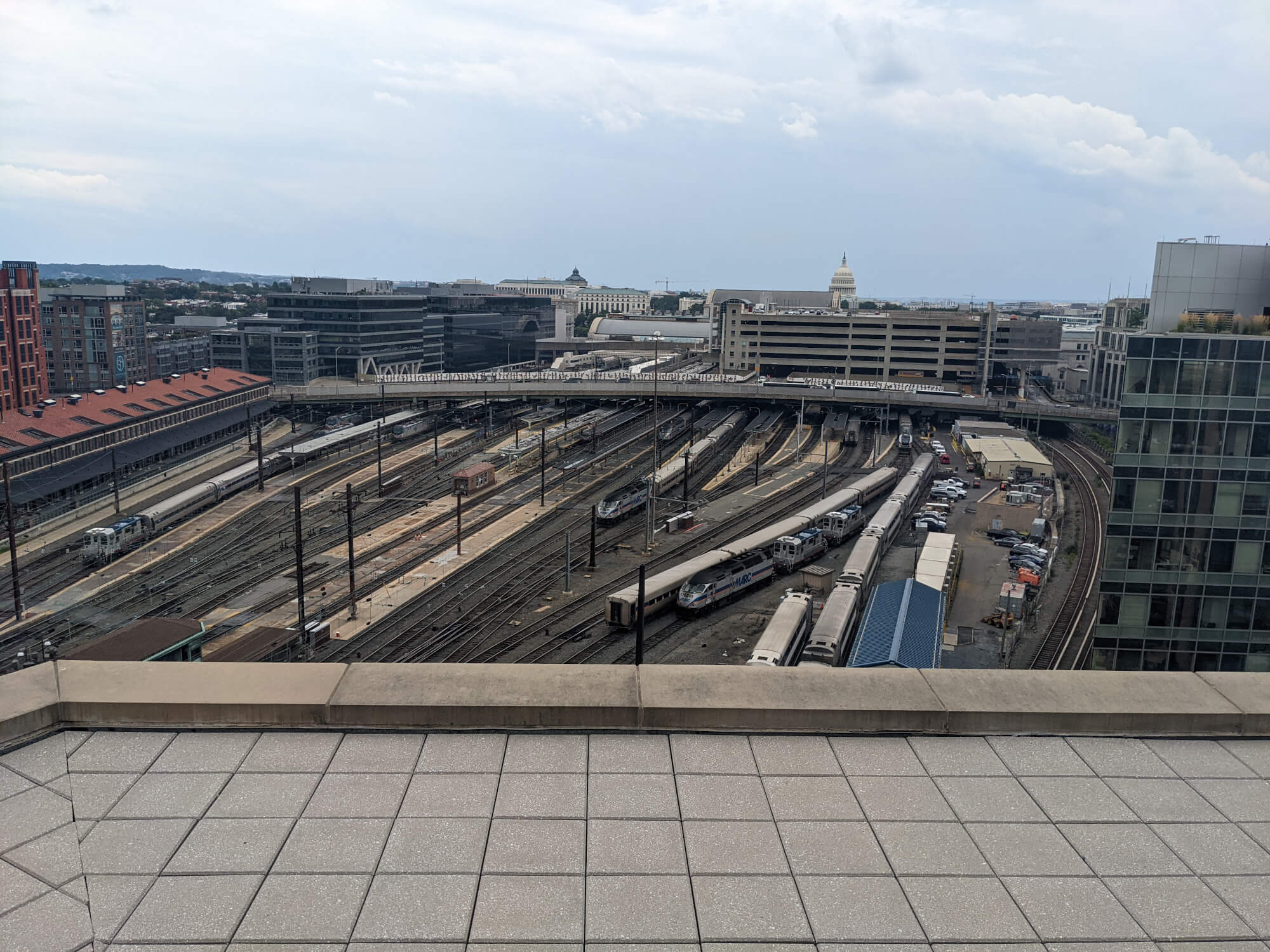 I could see from the roof of his apartment a pretty large train intersection of lines. With very little activity on the lines themselves - I only remember seeing 2 of the lines have moving trains on them.
We then went out to explore some food and learn a bit of history of the area's more well known parks and buildings. We stumbled upon an area known as "The Wharf" which had tons of food establishments plopped right on the water.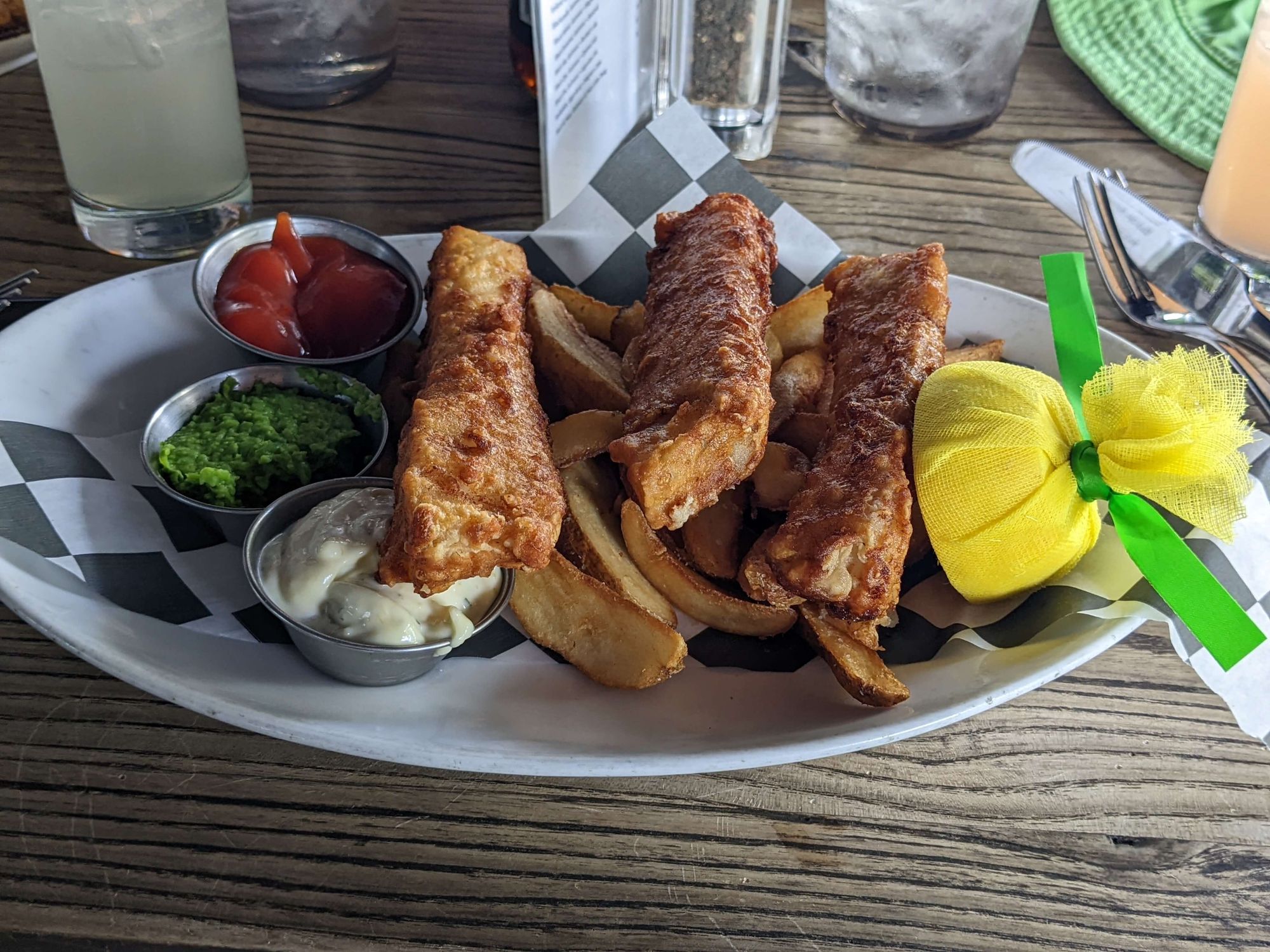 While I hoped the meal above would have been something to remember - I won't. The staff consistently just forgot about us for refilling waters or even bringing the check and the food had nothing special about it. I was expecting some of these places on the water to put a twist on the common seafood meals, but they did not. Perhaps living in Florida and getting an increasing amount of perfect seafood has tainted my viewpoint of alternatives.
However, the experience and area was great and we rented bicycles to travel around. I wish we abandoned the scooters in Tampa and had more bike stations as those were on nearly every other corner and made traveling longer distances a breeze.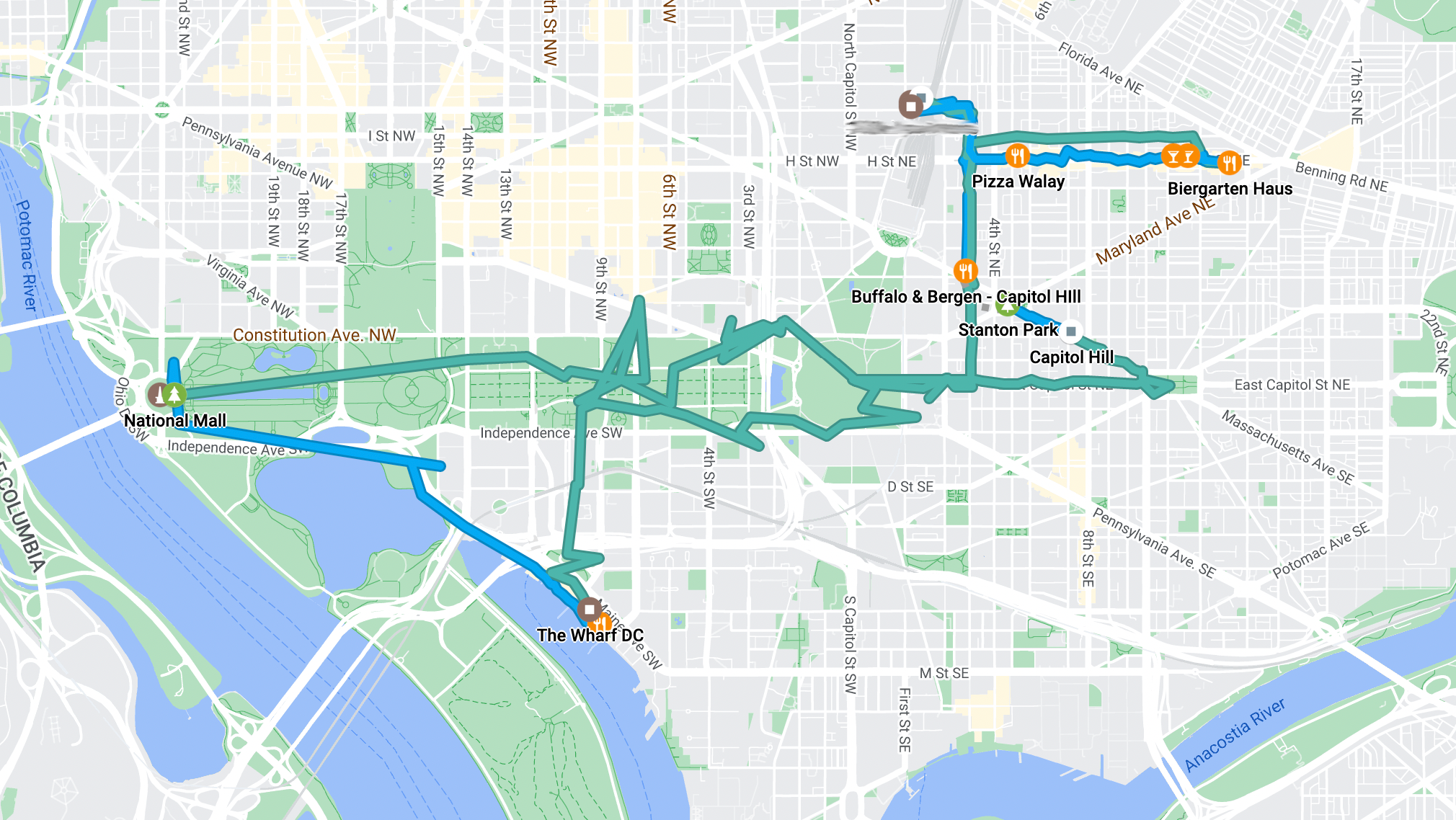 As you can tell from above we biked around Capitol Hill and went all the way to the river and back. I could feel the burn in my legs on a sub 400 meter climb, but yet I watch the Tour de France where they climb 4km - absolutely insane to put into perspective.
As the night hit we jumped between bar after bar making our way to a jumbo pizza slice joint on the road before calling it a night for gaming and sleep.
As Sunday approached it was the day to travel home, but prior to that we jumped onto a bike to head to brunch. This time I got the chance to catch a picture of the one of the many bike racks scattered around the city.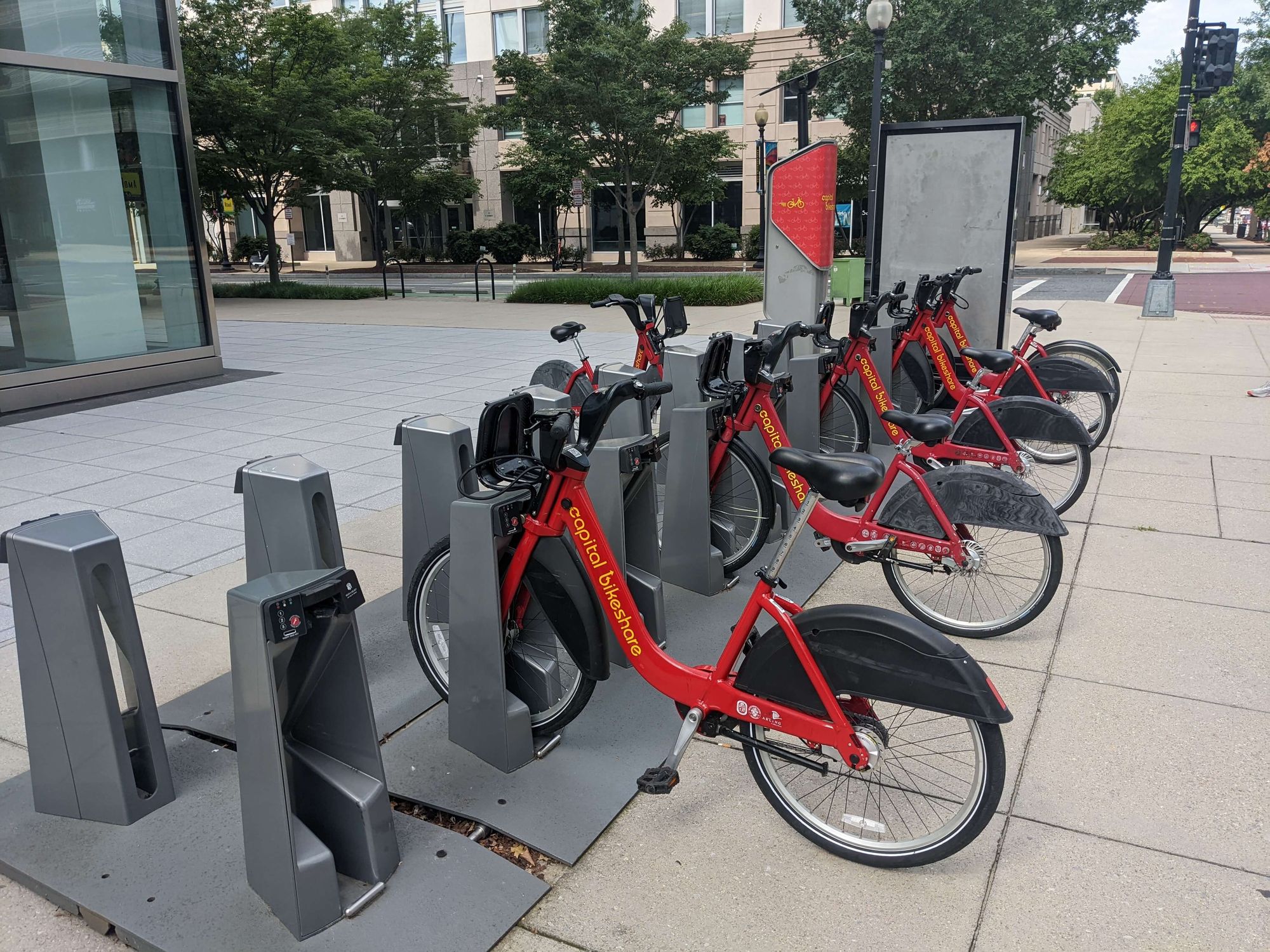 Just scanning a QR code with a valid mobile application and the bike is yours. Likewise just locking it back up is all it takes for the transaction to take place. Most of mine being between $1 and $3 for the trips.
We stopped at brunch at a place that increased in popularity as the minutes ticked by. What started as us being the only folks quickly grew to 10+ tables full of folks. I ended the trip with a Nashville hot chicken sandwich. Which was pretty solid with the combination of flavors with sauce, coleslaw and perfectly cooked chicken.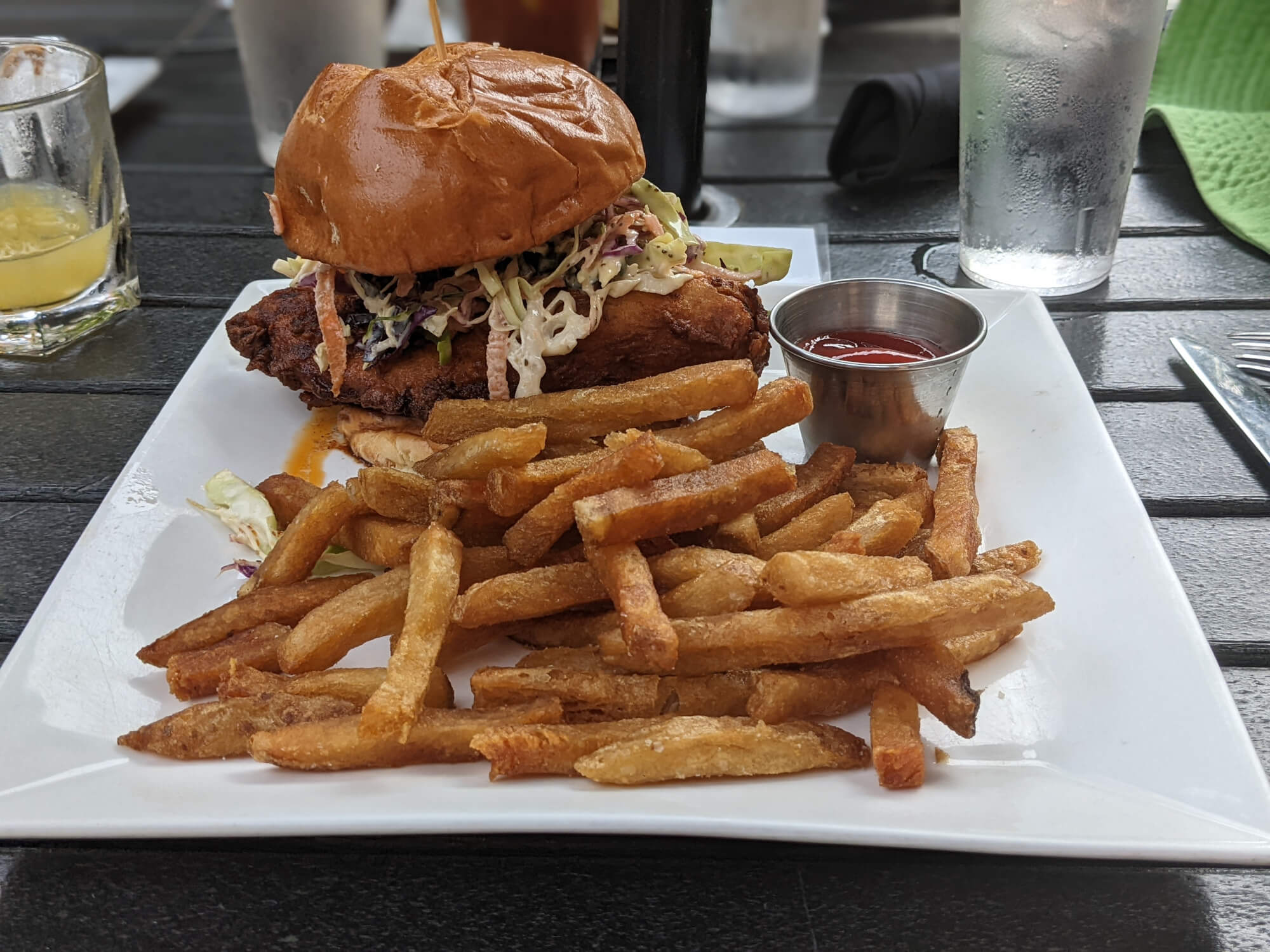 I headed back to airport a few hours ahead of my flight while writing this blog prior to the adventure being over. The post is set to go live at 10:30pm local time, but I'm only landing around 10. With travel and more - I might be getting home around then - so if all goes well I'll be getting an alert this blog went out as I get home from the travel. If not, I might have to update this post on what nightmare occurred on the way home.