Door to Door - Better Earth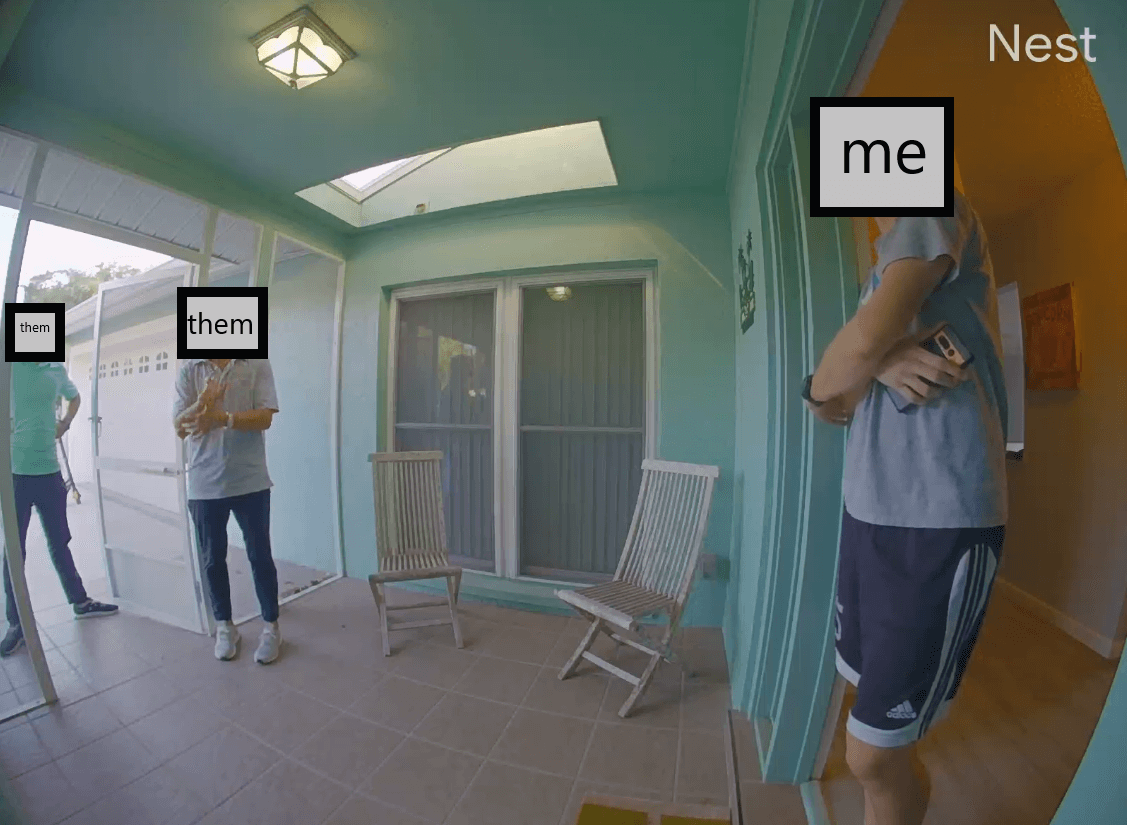 As I sat writing a different blog - my door got a knock. Which was odd on a Saturday, especially since the last time someone knocked instead of using the doorbell was Lumino Solar. To my unfortunate luck - another solar company was going door to door and this time it was Better Earth.
This time another recollection of the event.
---
This time two different individuals were at my door arriving via two little scooters. Since it was just a knock at the door - my gut said this was a solicitation before I even opened it.
A part of me wants to just gain a bit more rudeness and close the door and walk away, but I continue to listen to the speech given by these folks to blog about it.
We will jump right into it with a claim from these individuals about the true purpose behind my new digital meter.
Digital meter allows me to accept solar energy?
I'm not sure why each solar solicitation loves to explain a different reason of what the digital/SMART meter I have does. It must be a technique to trick an individual to thinking they have technology that enables them to more easily obtain solar panels.
Now sure, let's be real here. You aren't getting solar panels with an analog system as you need to be able to send/receive power information in real time. What I think is odd is how this individual makes a claim that this is what enabled me to accept solar energy from the many solar farms around Tampa.
We can head straight to the TECO website and read the features of the digital meter to debunk that.
What is a smart meter?  How is it different?
Your meter, also referred to as a smart meter or "Advanced Metering Infrastructure" meter sends data to Tampa Electric through a secure wireless network and eliminates the need for us to manually read your meter each month. Smart meters provide enhanced services such as the ability to start or transfer service remotely, respond to outages more quickly and provide you with daily usage information so you can be more efficient.
So I called it out this time and explained you need a bi-directional meter for solar and validation from the electric company itself.
---
Now much like the last solar visitor - these guys try and reinforce the idea that I will pay $0 down for solar and no longer pay TECO and instead pay them a low monthly rate for the solar panels that I own. This is true to a degree - they don't want to scare away customers with a down payment. You'll pay $0 down and then have a large loan to pay like normal.
So I want to go dig into Better Earth's support to see if I can find anything concrete.

Too bad their FAQ page doesn't work and most, if not all, the other tabs just redirect to a "Contact Us" page. What does work on the site is just education about solar and how Better Earth is helping to save the Earth. So while I want to learn about the nitty gritty details of power estimations, loans, etc - that information is not available. My guess being the "report" they want to generate for me will contain all of that.
---
Finally, I heard something different with this company that they claim to pay your electric bill for as long as their panels are installed, but not yet working. To avoid you having a situation where you are paying both an electric bill and a solar loan bill.
This seemed like a nice idea as it forces the company (Better Earth) to ensure your panels are validated, installed and working. However, what I was told at my door doesn't really line up with reviews on BBB.
I signed a contract in May and panels were installed on June 20th. To this day (Sept. 18th) the service has not been been turned on and I have been paying the electric bill through the hottest months of the year. I have paid the company 90% of the cost for the panels and still have not heard back
Cant rate the actual service because even though the panels are in and the money has been paid we still have no solar power. We signed a contract in May and the panels were finally installed in early August we were told we may not have use of them until November!!! Meanwhile we are paying giant utility bills for air conditioning during a heat wave.
So it seems if you can find reviews that shows customers with a paid/paying panels that are still paying a electric bill, then that is not true.
---
Looking back at this I just naturally don't trust any business that relies on door to door sales. They tried to convince me that I would be the model home with discounts and all I had to do was agree to a free report.
Unfortunately, they hit all my red flags.
Showing up on a weekend unannounced.
Not dressed in any business labeled attire.
No businesses cards/materials.
Knocking the door instead of ringing it.
So ultimately I wasted seven minutes at my door releasing air condition to the world for the known answer of saying "no". However, I got to have some fun.
I made up that I helped build the digital meter so I could interject what they actually do so I could immediately call that bluff.
I guess I might start blogging about each visitor to my door.