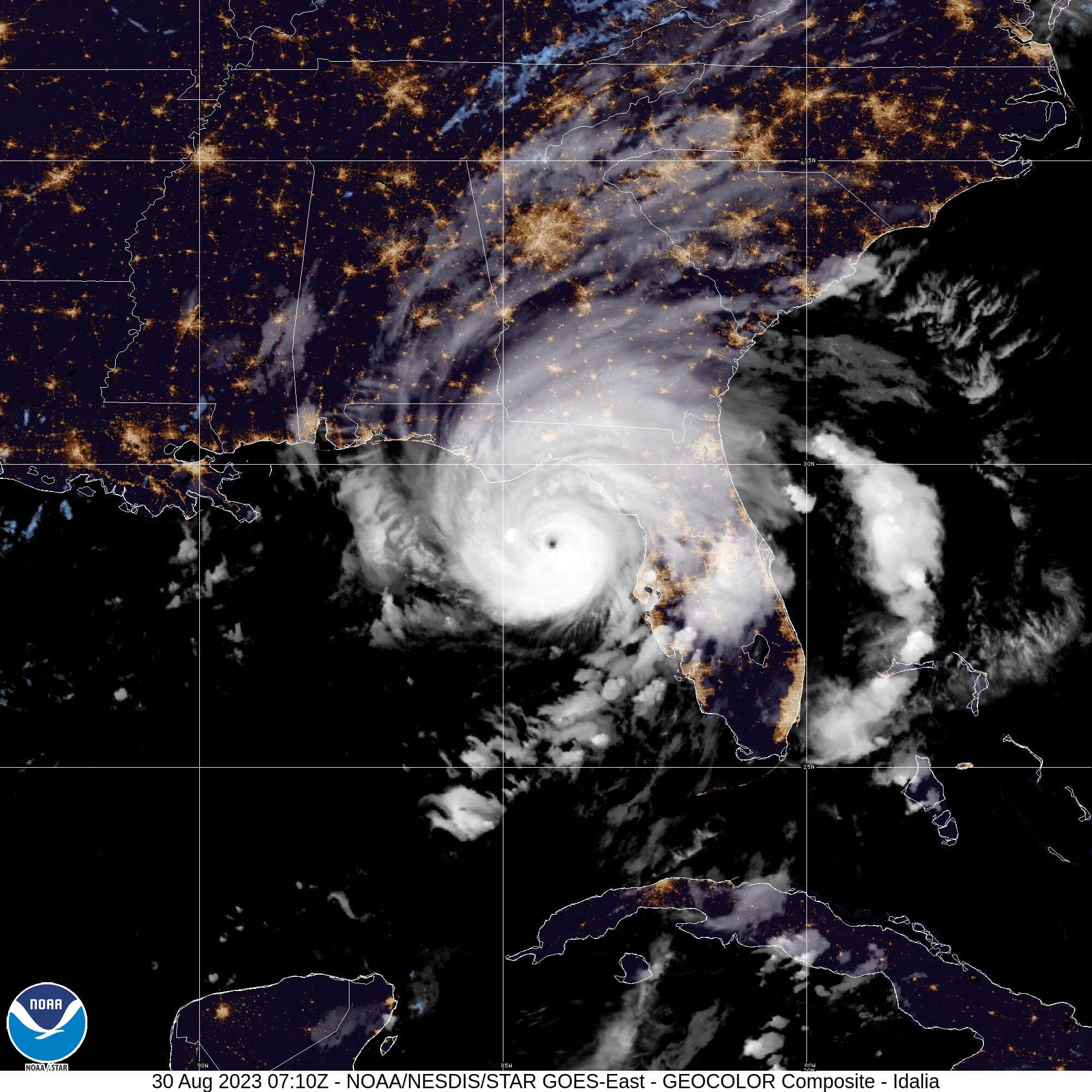 Towards the end of August 2023 some hurricane track images started going around chats and news. It seemed a storm was brewing and it was on the track for Tampa.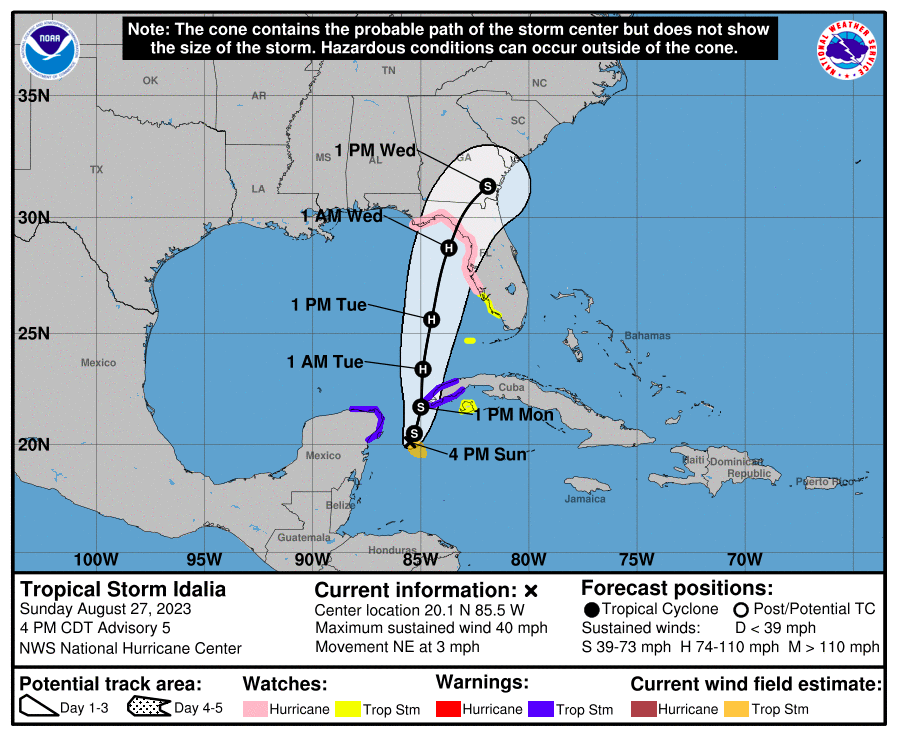 This accelerated things fast in Tampa with no real certainty exactly where it would land. On that Monday (August 28) it went incredibly quick that the following occurred:
Parks closing to become sandbag pickup locations.
School/Church closings.
Mandatory evacuation for zone A.
Diesel was mistakenly released mixed into regular gasoline causing gasoline panic. [source]
Businesses closing down and plywood going up.
I'm not sure if its pure panic or what to describe the actions of humans in the pending time before arrival of a hurricane, but its interesting to write about.
Stores quickly enact rules that you can only buy a certain amount of select items like water, bread and toilet paper. They have to work quickly though because some people are there instantly buying multiple shopping carts worth of those items.
I don't really understand those people. When I see someone with multiple carts of water - who are they buying for? It seems like such an insane amount that they must be buying for a family of 20. Either way - I understand its not my business to care how others are preparing for a storm, but boy it is odd.
Gasoline also became another panic purchase with most of the stations around me putting the little bags over the pumps indicating the fuel is out. This time - it didn't seem as urgent as Irma as later that day more gasoline was available.
So what ended up happening? Like has happened for 100+ years - the hurricane didn't end up directly hitting Tampa. We haven't been directly hit in Tampa since the Unnamed storm of 1921.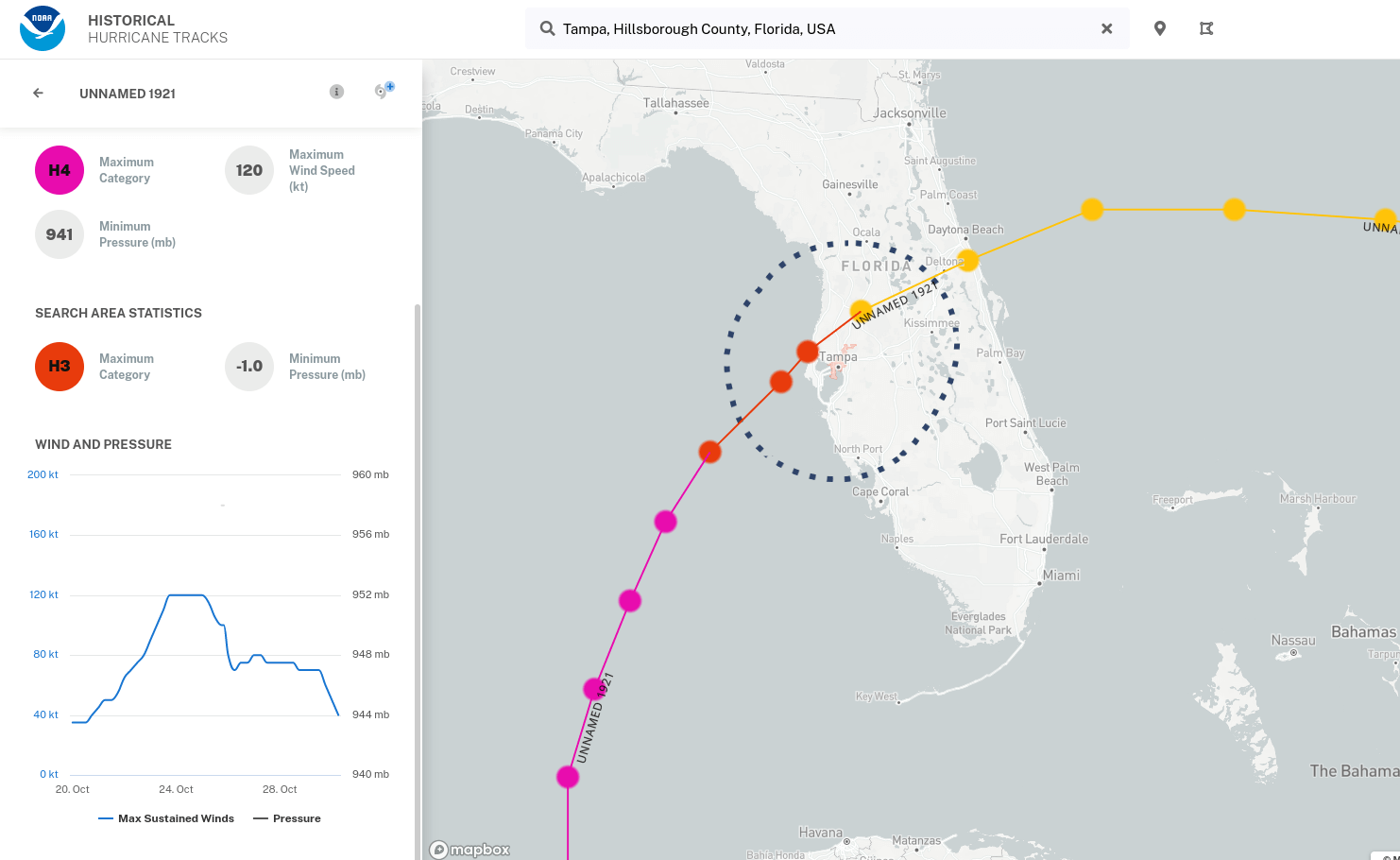 The track above is the storm of 1921, but what ended up happening with Idalia was a track straight north into Cedar Key. It ended up curling right into the corner as shown below.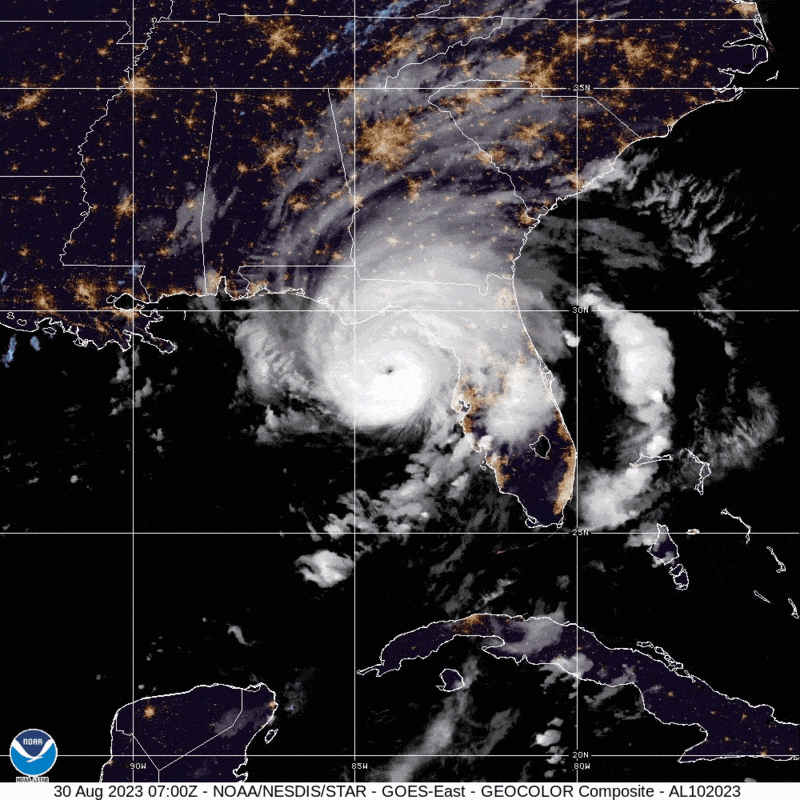 However, Tampa still got some solid storm surge. This is where it further proved that if Tampa did take a direct hit - it would not be good. Most of the evacuation zones can't take 5-10ft of surge without extreme damage.
So while this Wednesday morning was pretty calm - the amount of storm surge was rising and rising. I found that you can always count on public Snapchat videos in order to get the scope on what is going on.
So a little script I wrote to just fetch all those public videos. A few minutes of tossing out boring videos and I had a collection of hurricane related content. Its unfortunate this process kinda blew out any names/authors of this content. I guess that is why TikTok automatically watermarks video with the author and itself.
So I grabbed 3 from each region of Tampa, St. Pete and Cedar Key and grouped them together. A bit of stitching and killing of the audio track and I was left with these creations.
The videos move from Tampa to Crystal River with raw muted videos of folks on the ground during the hurricane. One thing I learned with the water just barely splashing the door of homes - that driving fast through flooded roads with a lifted truck is quite possibly a terrible thing to do.
A coworker was watching a camera feed of St. Petersburg and took a before/after photo of the marina. I took those photos and converted them into a little animated image.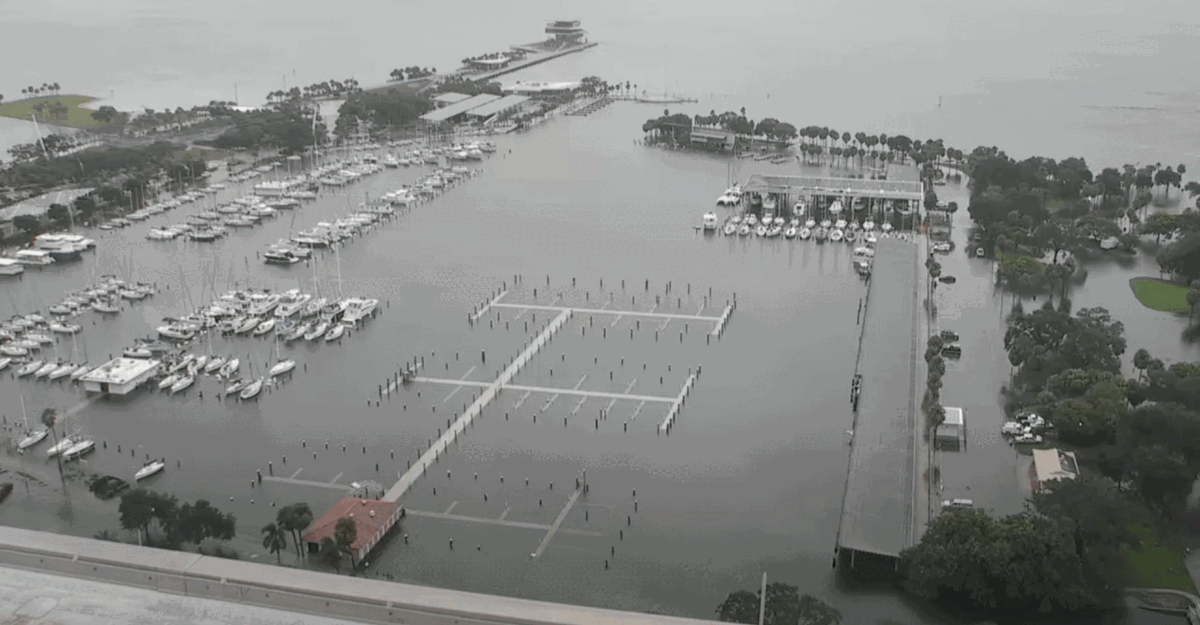 When we pivot to Tampa - we can see the water level rise also changed the Tampa Riverwalk into an actual river walk. Probably just not the safest thing to walk on until that water recedes.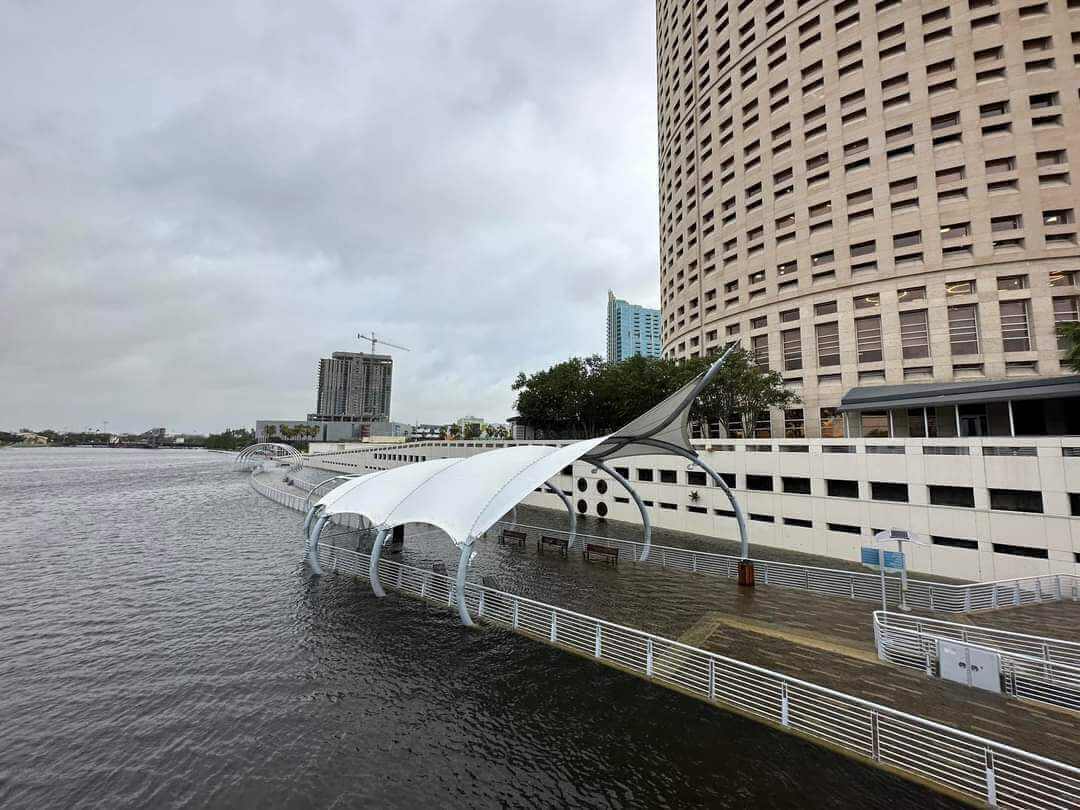 When the dust settled for those not in an evacuation zone - there was nothing but twigs on the ground. Got lucky for where I live and we live to survive another storm.