Apktool 2.0.0 RC3 Released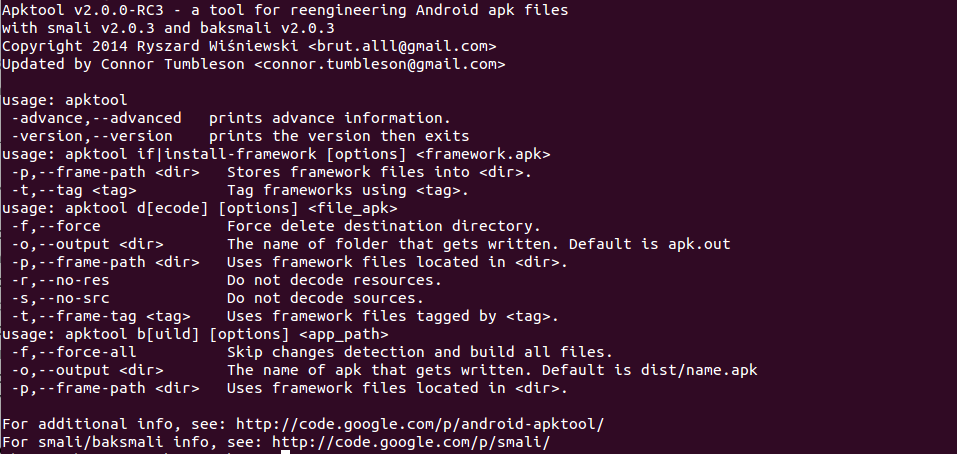 Apktool RC3 has been released. This version brings Lollipop support, support for QMGs and merged a patch provided by JEB (The Android Decompiler). After 8 betas and 3 release candidates, I want RC3 to be our last one prior to gold. I'm hoping for our next version to be 2.0.0, assuming no major errors crop up.
Changes since RC2
Notes
Please delete the file at $HOME/apktool/framework/1.apk before trying RC3. A change in the internal framework requires this file to be deleted.
This is the first public version with Lollipop support, it is possible I missed something. If something isn't right, feel free to submit a bug via the links below.
Download
Links