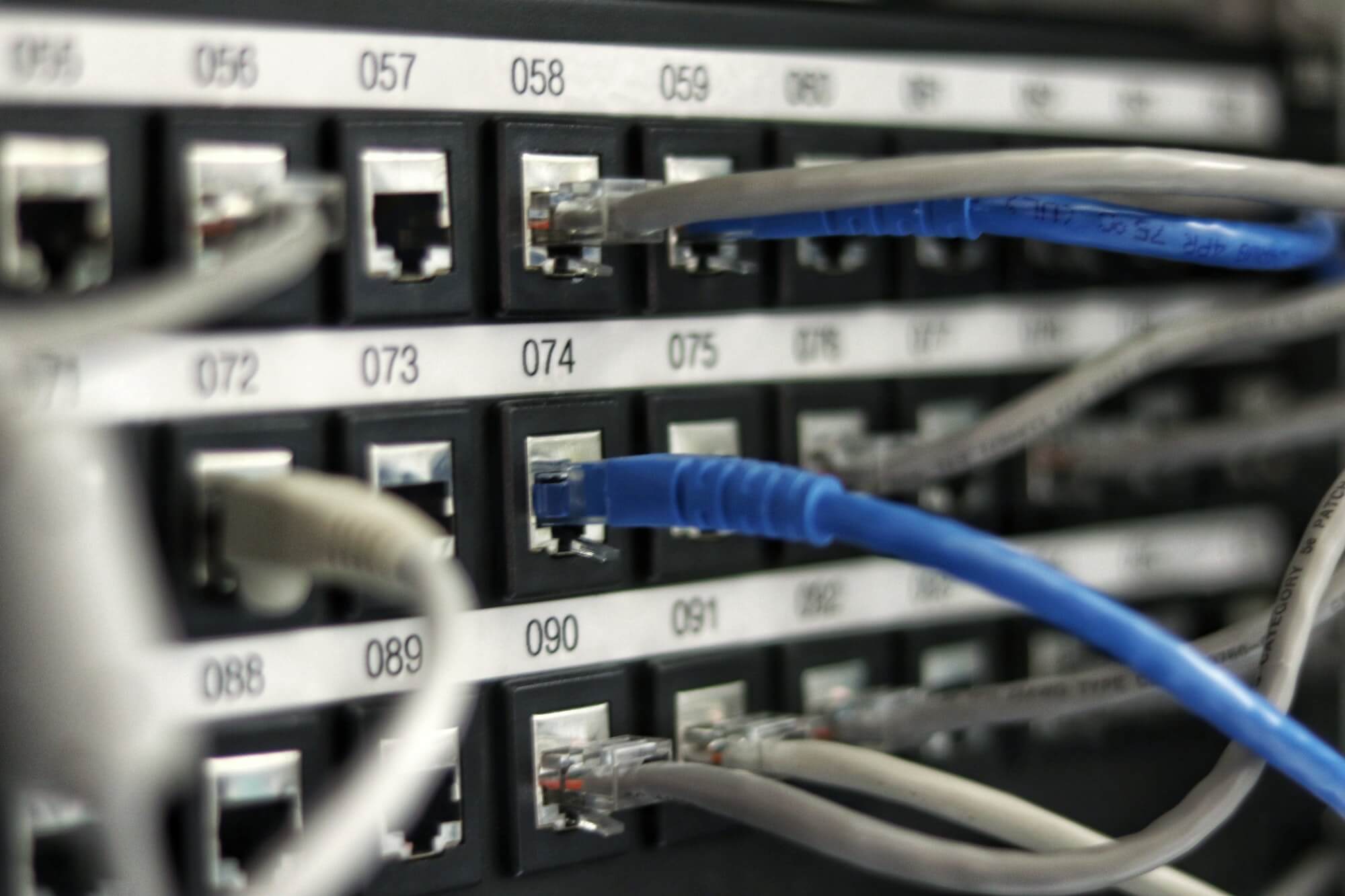 So one thing I've noticed from other professionals in this technology space is they have quite the home network setup. I've looked at my setup and realized its embarrassing for the field I work in.
So I ordered some gear and redoing my network. So let me start with my current setup.
The switches just help keep things hard-wired that should be, so my living room as well as office can maintain strong connections.
This wasn't an easy task as I ended up breaking my ceiling while maneuvering through the attic for an Ethernet drop. This can be found if curious in Part 1 and Part 2 journey.

So the diagram above helps show my current setup, including all devices that use WiFi or some form of Hue connectivity. This has a few issues I've noticed over time:
I still use my Frontier Router
Since my ONT spits out Ethernet, I don't need to use my ISP Router
This will be upgraded with Google Wifi Mesh, with the access points just being connected to drops across the house
A Raspberry Pi 3B running VPN and DNS is a lot
This is minor, but I do notice odd issues when remote with a phone/computer to my VPN.
Perhaps this is because a little Pi running some heavy network traffic as well isn't the best
One router sucks in corners of house
If I sit on my couch on other side of house I might drop my connection a few times and fall down to LTE
---
So the plan is to rework my home setup and I'm changing all major parts. With these planned improvments:
Introducing a cage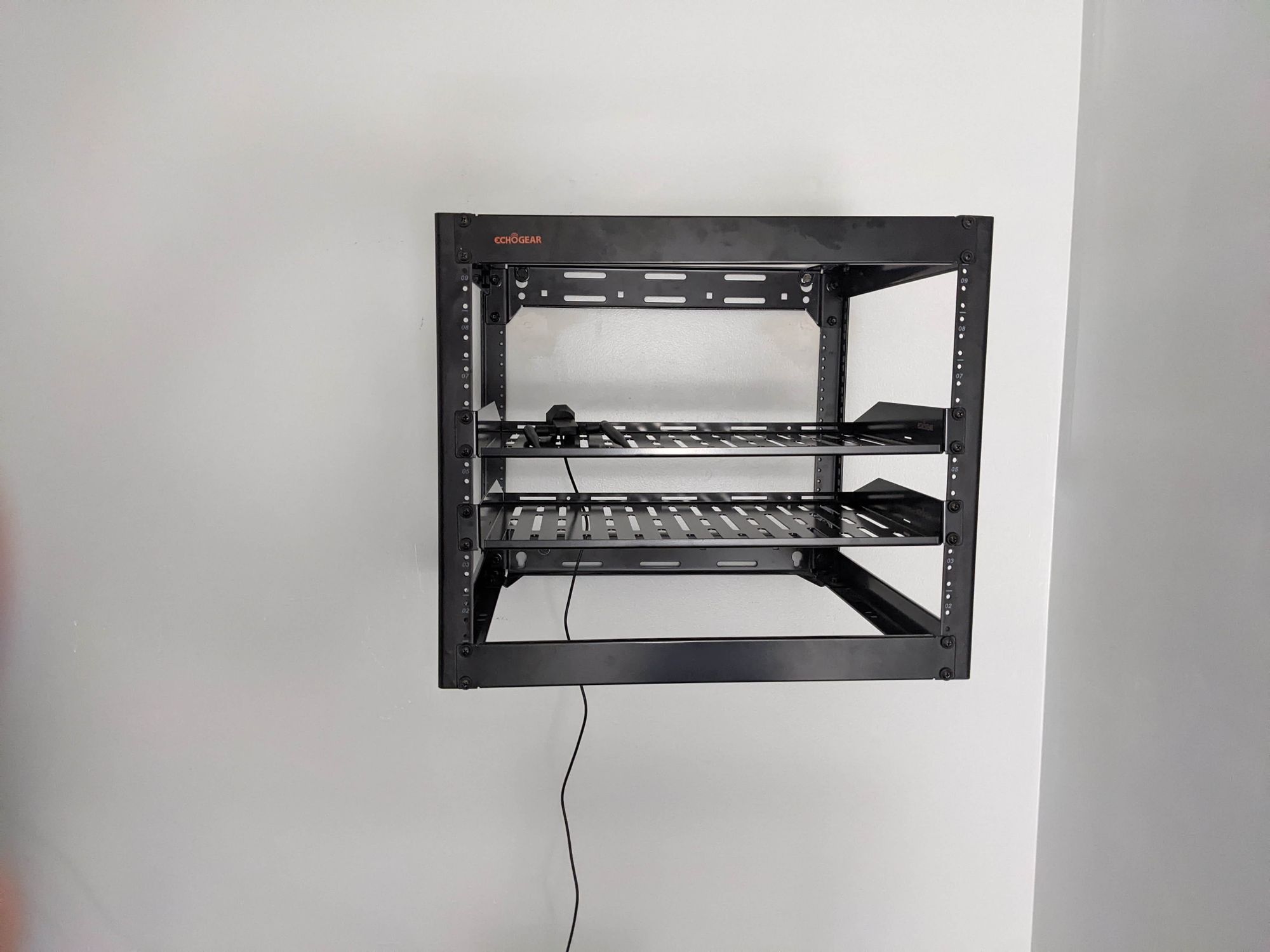 Keeping all my equipment and soon more spread among my office is too messy.
I have things all sprung around and I believe a tiny 10U case will be perfect
The case pictured above has been obtained and mounted against an exterior stone wall, with a bit of wall damage.
Introducing a firewall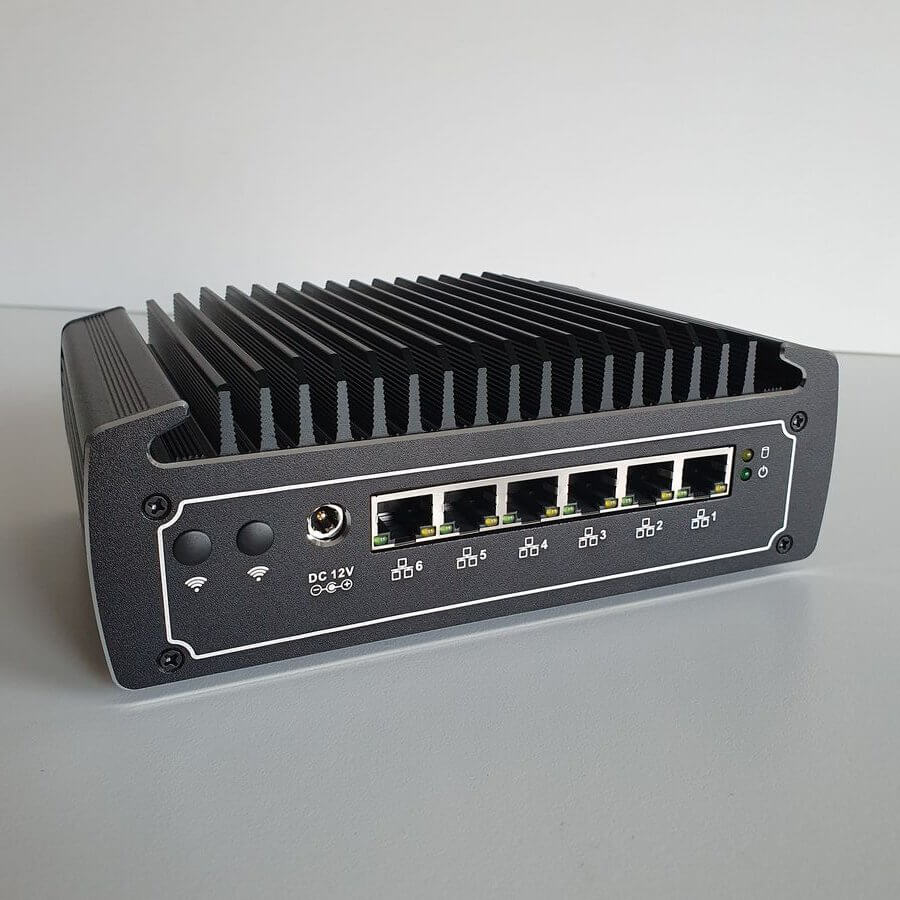 Networking without messing with it often is tough. Consumer equipment doesn't matchup with like opnsense, pfsense and the other enterprise offerings
So I can properly learn network configuration at a scale with 10-20 devices, will obtain a device that can run Opnsense.
Meshing it up
Using an ISP provided router for WiFi when I could have a mesh network is just something I should have done years ago
I'll probably stick with Google for sake of having Nest, Cameras, Protect and WiFi together.
This'll mean my connection is stronger in all corners of the house, allowing future wireless purchases of cameras to work more flawlessly.
---
So this time another pass through the Miro board to design what I intend to build.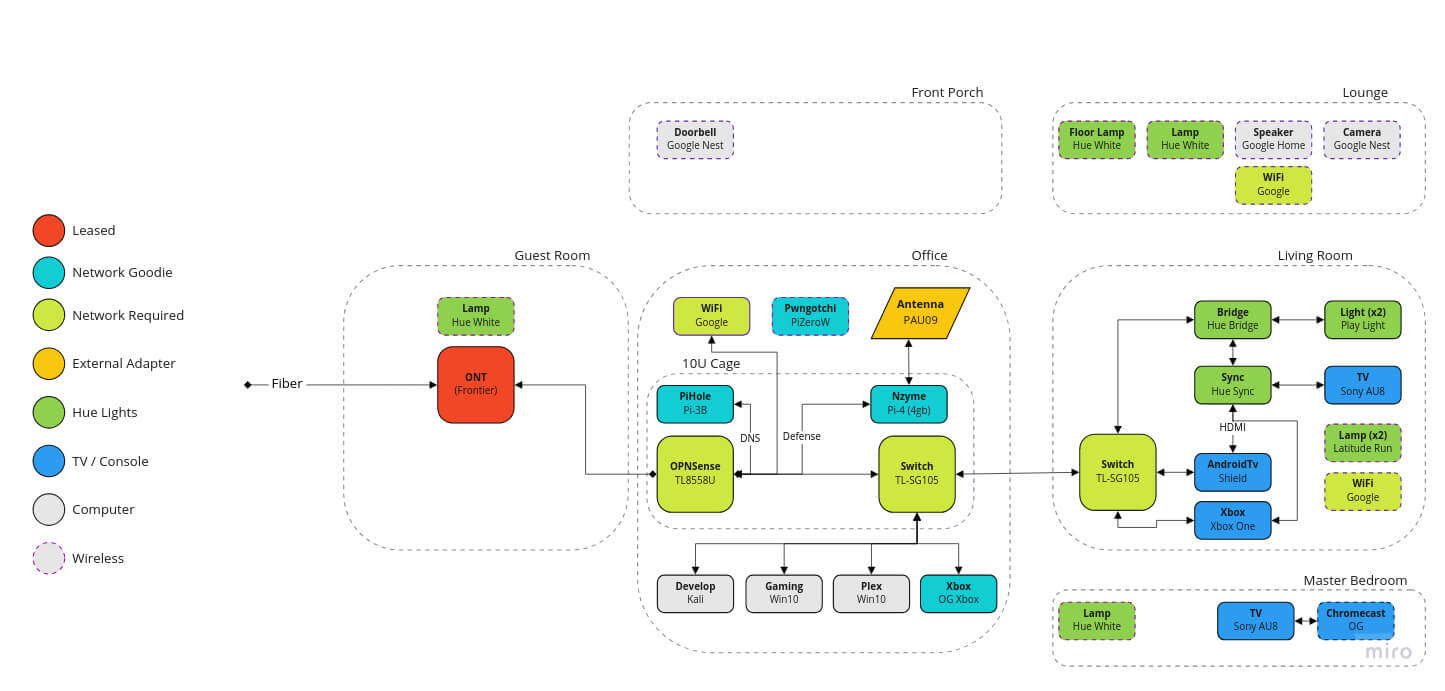 So while the above graphic looks larger - I just went overkill and started mapping all technology in every room. The big changes being:
Adding a firewall (OPNSense)
Adding Nzyme (WiFi Monitoring)
Introducing a 10U Cage
Introducing a Pi shelf to organize Pi's
Removing my Frontier Router for new mesh setup
So its too early to dig into anything else, only a fraction of the equipment is here and I need to clean up the office in preparation for this upgrade.
So check back when part 2 will dive into the final product with everything configured.