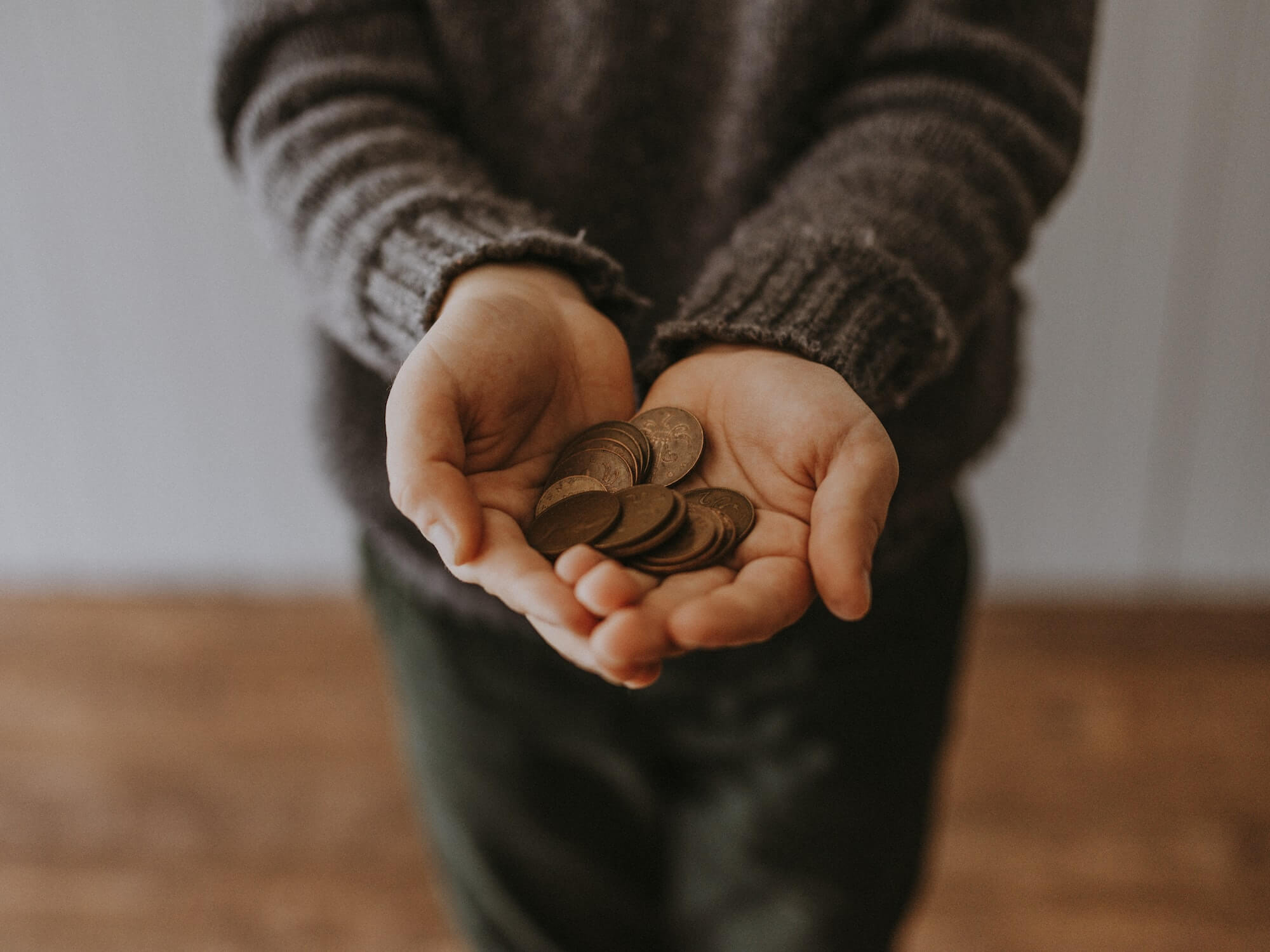 A few days ago a friend tipped to me to a service knowing that I enjoy digging into these services to find the "catch" with them all.
It all started with a basic Quora search titled - "How do you afford to live in Florida?". A response on that question I saw had 5.4 million views which I thought was pretty crazy. To save you the click - these were the 5 ideas the person put forward to afford living in Florida.
Get paid to play Bingo.
Let this company pay your credit card bill this month.
Let this app pay you up to $83 when you win solitaire games.
Get paid $225 just for going down a rabbit hole on your phone.
Cancel your car insurance.
Before we jump into all these options and start debunking some claims - I seriously doubt any of these items are a legitimate method to afford living in Florida, so lets start the investigation.
---
Get paid to play Bingo
If we look at the Quora post again we will see a link to Bingo Cash as the application name, but if we look at the link attached we see something like:
https://t.thepennyhoarder.com/aff_ad?campaign_id=285&aff_id=114&aff_sub3=afford-florida&source=afford-florida-quora
Now this isn't out of the norm if it was a pure tracking link for analytics. However, this is a landing page to gate the location of the Bingo Cash App.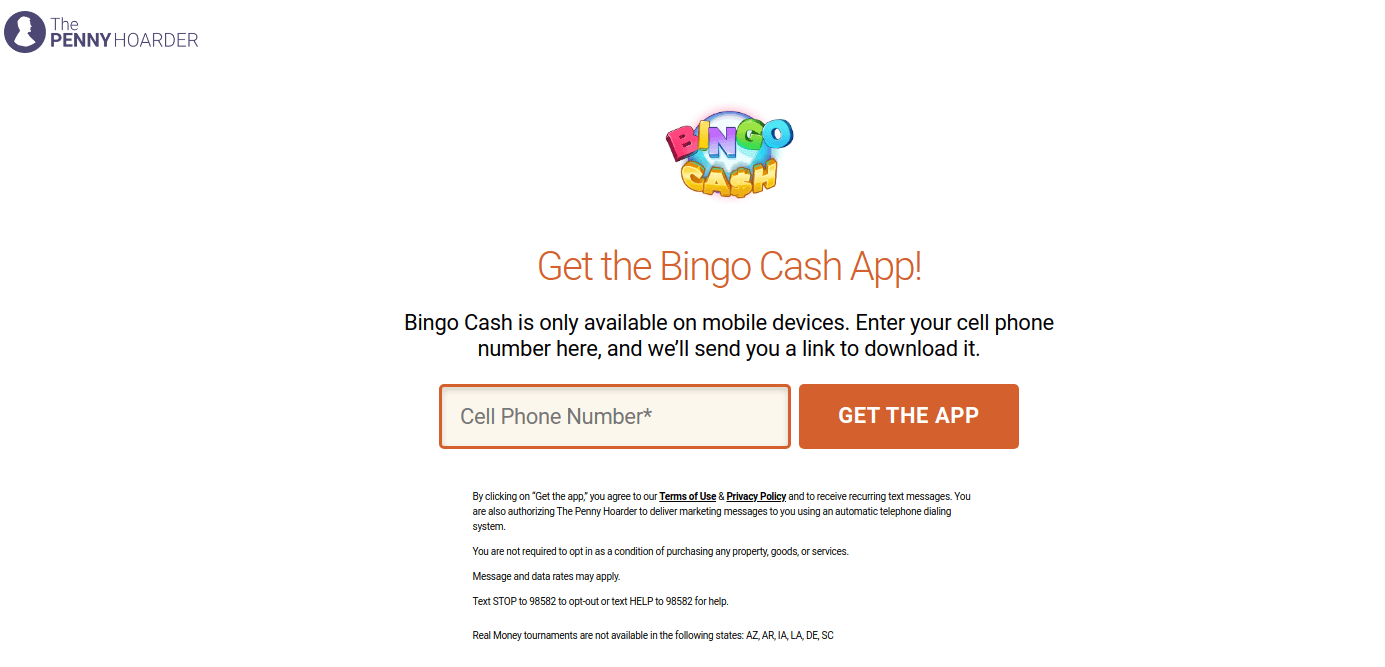 Why not just link to the respective store links? This is obvious - The Penny Hoarder wants your information and to do anything once it has it.
By clicking on "Get the app," you agree to our Terms of Use & Privacy Policy and to receive recurring text messages. You are also authorizing The Penny Hoarder to deliver marketing messages to you using an automatic telephone dialing system.
Perhaps you don't care about marketing spam, but then you read the Terms of Use and see this snippet.
You agree to provide us true, correct, current and complete information at the time of registration, and to also update this information so that it remains true, current and complete. Any sign-in and registration information you provide to us or we receive from a third party (for e.g., Facebook, Amazon, Google, etc.) is our information to use as we see fit.
So that isn't great - unless you expect to be targeted with an insane amount of advertisements directed to you before even having the game!
So if we take a look at the game on the store. The permissions are a tad bit scary - why does Bingo need your precise location?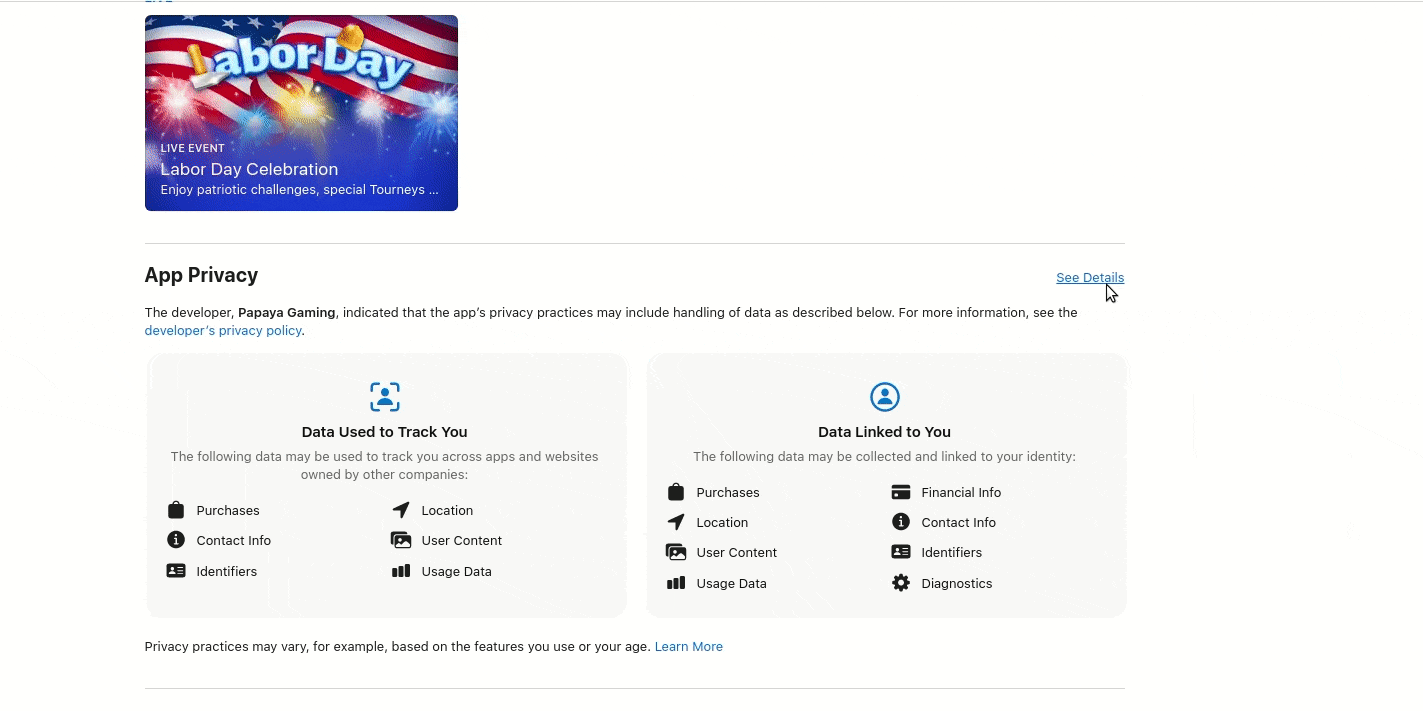 Getting the Android version of this game is also a challenge. Which is odd because I figure if the application got onto the iOS App Store that it should be no challenge to get it on Android.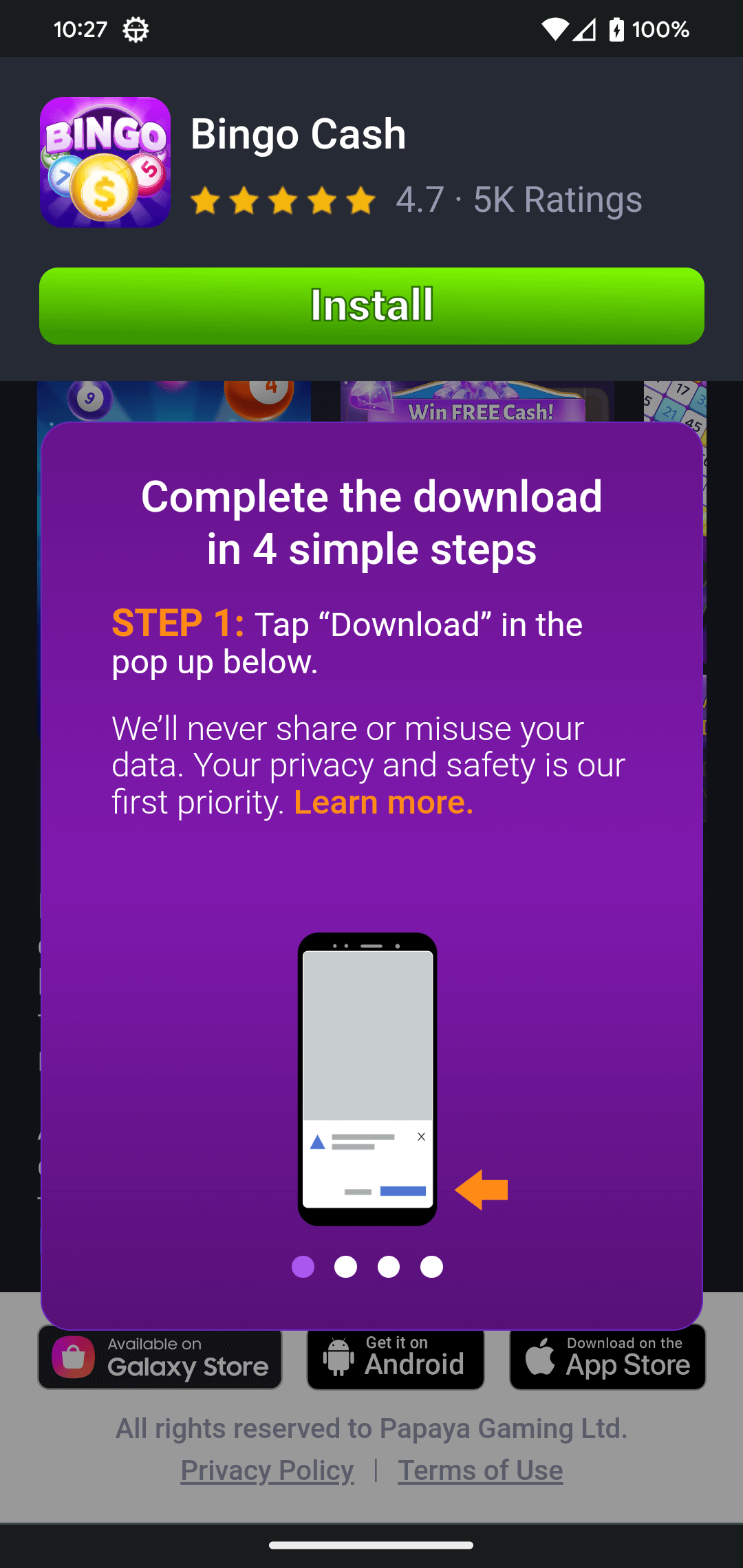 Android simply redirects to https://bingocash.com, which hopes that you are on a Samsung device (Like most the population is) to utilize the Samsung store. Am I reaching here to say the Google Play Store did not allow this application?
So lets just ignore all of this and pretend we installed the application and actually read the Terms of Service.
If you give them no money - you are a "Non-Cash User" and basically can never win anything.
If you give them money you become a "Cash User" and have a chance at winning small amounts of money.
However - with every action you make and do or even don't do - you will get spammed with ads. You will have to watch 100 advertisement videos for some amount of money. However, if you want that deposited you may have to pay up to $10 for the transfer depending on your location and method.
If you make a credit card deposit, we may submit an authorization request to the issuing bank of at least ten U.S. Dollars ($10.00) to your credit limit, even if the actual amount charged may be lower.
You also have to keep playing once you sign up or risk a monthly fee.
If your account is inactive (i.e. you have not entered at least one (1) competition or tournament) for six (6) consecutive months or more, we reserve the right to charge a maintenance fee of $2.00 per month (the "Monthly Maintenance Fee").
So in short:
You get your information harvested from you.
Paying to get a chance at winning is expected.
You might have to wait up to 90 days for a payout.
Every moment you use the application you are earning money for the company.
It does hurt that I think a site like The Penny Hoarder could thrive with great content of saving funds, but instead just shills obvious scam applications and tries to convince people otherwise.
---
Let this company pay your credit card bill this month.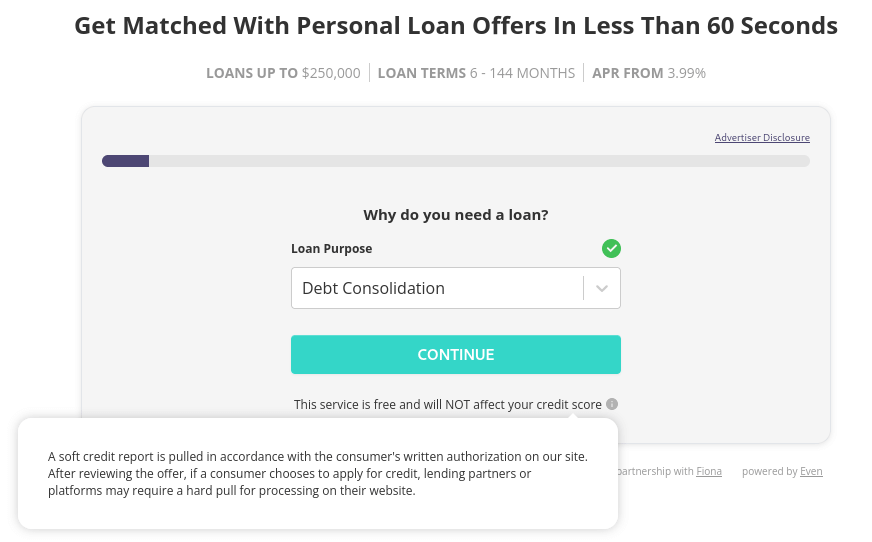 This pattern isn't new and in short is just consolidating bills to one company and then having a new single loan to pay off. In this case Fiona would be used to pair you with a lender.
Since Penny Hoarder is branded on this page - it appears there must be some benefit for facilitating users through this flow. The disclosure really spells this out for you.
For example, on a $10,000 loan with a 5% origination fee, you will incur a $500 origination fee and receive $9,500 upon successful issuance of your loan. Rate, terms and fees will be based on your individual credit history and underwritten by the lender and not by Even Financial, Inc. / Fiona ("Even", "Even Financial", "Fiona", "we", "us", "our")
So the service itself is not really free, and the loan you get is less because of it since you went through an aggregator. Not to mention the misleading "credit score" warning. This will for sure affect your credit score once you land on a lender as they will do a hard pull, but they hide that information under the little "i" hover icon.
So sure - you get a loan and pay off some credit cards. Now you have a new payment to make and the credit card bills keep coming. If you really want to consolidate your bills - do some research for a local company. Though if we are being honest - if you are failing to pay a ton of credit cards - my guess is your credit score isn't the best and you'll have to find some less than preferred options.
---
Let this app pay you up to $83 when you win solitaire games.
This is another application built by the same company: Papaya Gaming who built Bingo Cash, so not sure there is a point to investigate this type of application again.
This application just turns it up a level of annoyance from the last.
Puzzle pieces are required to unlock the items, which means you will get all the pieces except a few rare ones to entice you to continue playing to win something big.
Going from background to foreground causes an ad.
Moving between menus sometimes causes an ad.
Doing something randomly causes an ad.
What honestly pisses me off more than anything is how Kyle (Penny Hoarder Staff) on Quora can say:
You might be thinking: There's got to be a catch. This is definitely one of those spammy apps, right?
Wrong. There really isn't a catch. And, in fact, there aren't even any annoying ads.
Sorry Kyle - I don't believe you. Unless you are doing some weird word magic here where the ads aren't annoying thus there aren't any.
So many ads and you are supposed to make your living in Florida easier by spending all your time in energy in this? Is this a joke?
---
Get paid $225 just for going down a rabbit hole on your phone.
At this point - we know the deal. An intermediate page to a service that can probably make you a tiny bit of money for a good deal of work.
This is InboxDollars which reminds me of Swagbucks, which I guess makes sense since 1 minute of research shows the parent company owns all of these!
Prodege, LLC (together with any affiliates, the "Company") owns and operates a number of different websites, mobile apps, and interactive services, including without limitation Swagbucks, MyPoints, InboxDollars, Upromise, ShopAtHome, CouponCause, Swagbucks Live, MyGiftCardsPlus, ySense, Tada, Shoply, Prodege.com, ProdegeMR.com, and others (collectively, the "Prodege Sites").
InboxDollars recommends you disable your pop-up blocker for usage, which in plaintext means: disable your ad blocker so we can give you ads.
These type of sites are everywhere and I just flat out recommend you don't use them. Sure lets say you can make a dollar for 30 minutes of pure labor answering surveys and watching videos. You make a tiny bit of money, but the company behind it makes way more and your privacy and information is harvested.
If you really want a solution for surveys - just use the Google Opinion Rewards. You won't suffer through an endless supply of ads and videos and instead just answer some questions every now and then with immediate credit for in-app purchases.
---
Cancel your car insurance.
This is a misleading title of an answer as the real answer is just swapping companies for your car insurance. They pick another aggregator to compare much like the personal loans, but this time for car insurance.
In the case of this company (EverQuote) you are just signing up for an immense amount of advertising at the benefit of getting an endless amount of quotes sent your way.
We will share information with our business partners and other third parties. These partners may send you information about products and services by telephone, text, fax, mail or email. If you use our website or app we will share your information, including name, address, email, telephone number, and date of birth, which you provided to us or that we obtained from third-party sources, with insurance companies or other third parties that may provide it to insurance companies.
So as the terms state - your information collected will be shared. So once again - its clear. For every second you spend with any of the options presented in this Quora thread will be information harvested or shoved in your face.
---
So then I look back at this post for Florida and find this exact answer given to other state questions by the same user!
New Jersey
North Carolina
Texas
Illinois
New York
California
So I'm sorry - no wonder I never click on Quora links. This service reminds me of the end of Yahoo Answers - just a pure SEO abused spam house of answers where contributors are enticed to ask questions, shill products and rake in the money.
This is a complete opposite to StackOverflow where answers are voted up/down by the community. So if an answer is clearly not constructive - it will be downvoted out of view. When you look at Quora though - you might have companies throwing money their way to place an answer on the top of a very popuar post.
So if I look back at The Penny Hoarder - who can blame them. They can get millions of views by harvesting the power of posting less than reptutable answers on Quora. So then I head to their site and its a mixed bag of thoughts for me. Some articles looks like legimately good advice while others look like a pure "spammy" product advertisement, so then I wonder...
This reminds me of the movie Wolf of Wall Street. A technique shown in the movie to convice investors with blue chip stocks in order to build trust and once the company had trusted investors to manage funds - they unloaded some less stable penny stocks to rake in huge profits.
So a bunch of good articles for Penny Hoarder I may read, then I might stumble upon a few shill articles advertising some of the applications we looked at in this post. Your bound to run into one since theres at least 51 posts for Bingo. It must be why they were acquired for $102 million - its a lucarative business.
Sykes' digital marketing subsidiary, Clearlink, is set to acquire the publication's parent company, Taylor Media Corp. for $102.5 million through a stock purchase "for an all-cash purchase consideration,"
https://www.tampabay.com/news/breaking-news/2020/12/21/the-penny-hoarder-acquired-by-sykes-enterprises-in-1025-million-deal/
---
In closing - I'm not a fan of The Penny Hoarder or Quora. Both are taking advantage of people not versed enough to see through the smoke.